Operate Your Tasks Easily In The Dark Or Little Light! Get Hands Free FlashLight From Our Waterproof Work Gloves With LED Light
Have you ever been doing handy work at night, in low-light places like under the sinks, or under the car or even fishing in the dark?
And since you don't really have an extra hand, you're usually forced to hold the flashlight stuck to your teeth or under your armpit. It slips and slides around and falls out of your hands. It's annoying and unsafe!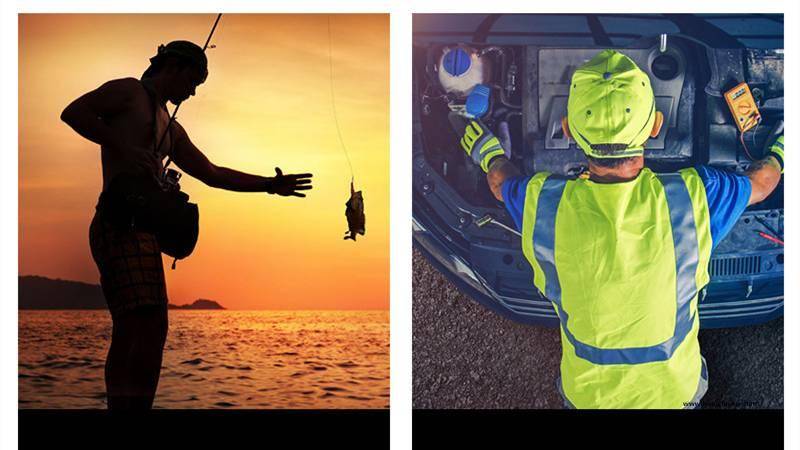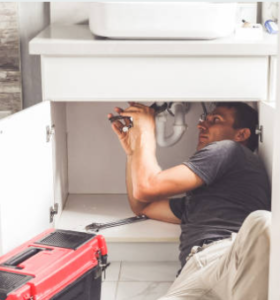 With these Waterproof Work Gloves with LED lights, you don't have to worry about that anymore. These fingerless gloves with LED lights are perfect for plumbers, mechanics, electricians, fishing, camping and so much more! Now you don't have to worry about light brightness or time of day to get things done!
This is a cool gadget for the Tradies, the Handymen, the Mechanics and anyone who needs a "hands-free" flashlight for their task or job!  It conveniently points to where they're needed when you are working at dark or tight areas with both hands. The lighted gloves provide bright light without having to hold a flashlight. Gifts for dad to fish at dusk or repair the car; a must-have stuff for mom to sew or DIY small items; useful tools for the wife or the husband to run & walk dogs in the evening or at early mornings.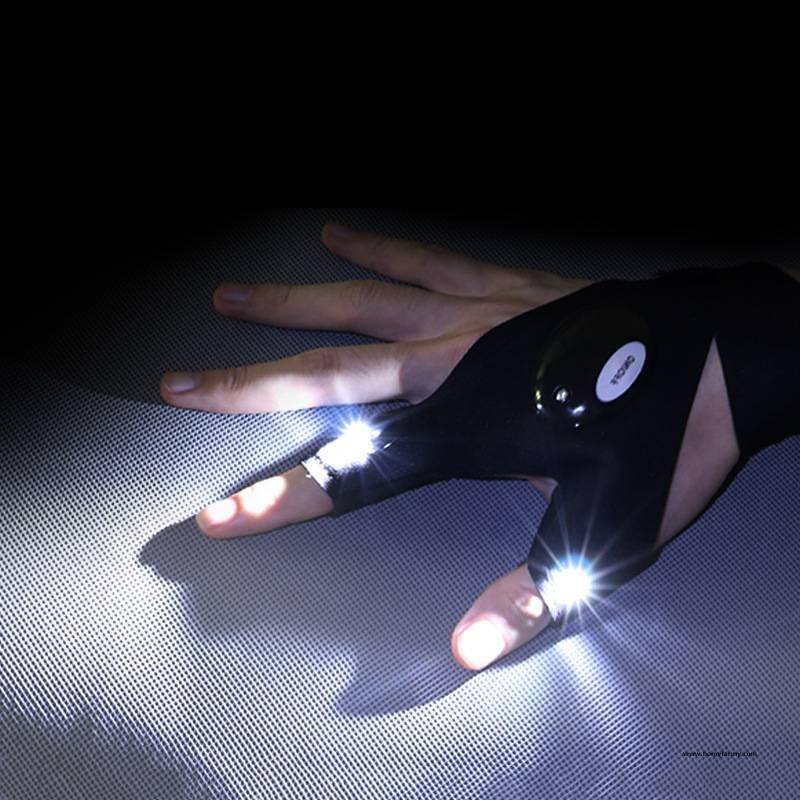 These Waterproof Work Gloves with LED Light are made from breathable spandax fabric that is stretchable, lightweight and flexible. Adjustable velcro helps you with a perfect fit for your hands.  You can wear them for as long as you need to! You can trust them to keep you well-lit and safe even during your most important of jobs! The LED light can last up to 168 hours.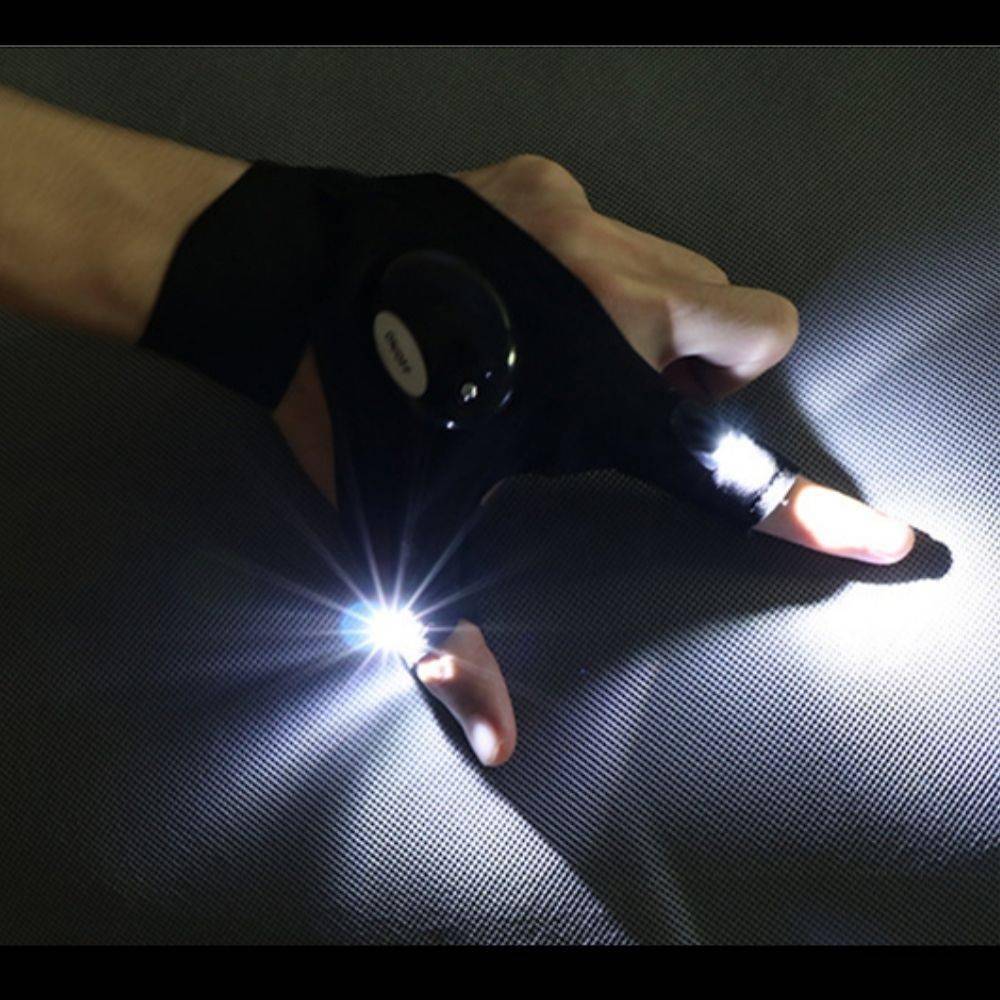 Materials: Made of a special Lycra Spandex and Cotton blend for durability and comfort.  Waterproof so that water will not destroy the electronics
Color: Comes in a sleek Midnight Black. 
Fit & Size: Choose a glove that works for you.  Whether you are left-handed or right-handed. One size fits most
Included: Glove +2 x CR2016 battery that lasts up to 168 hours.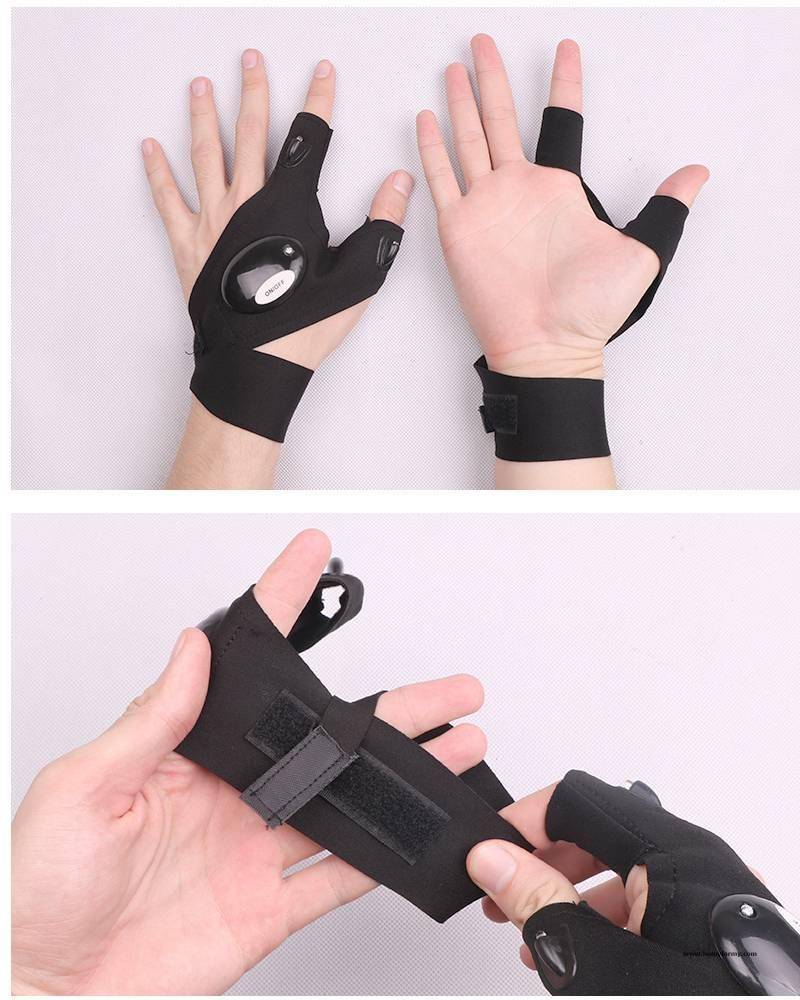 Get Yours Now At  Over 30% OFF!