Lazy days just got more comfortable (back to the couch you go)
Spending quarantine locked in front of your phone while snacking away? We've got just the thing for you. As you lazily lay around, have your snacks and phone all in one place with this dual-function bowl.
The dual-tier bowl design makes it easy to snack and dispose of trash at the same time, in one place. A horizontal slot on the upper bowl tier also makes it easy to plop in any sized smartphone for movies and YouTube entertainment.
The perfect gift for the messy snacker! No more leftover shells or seeds on your table 🙂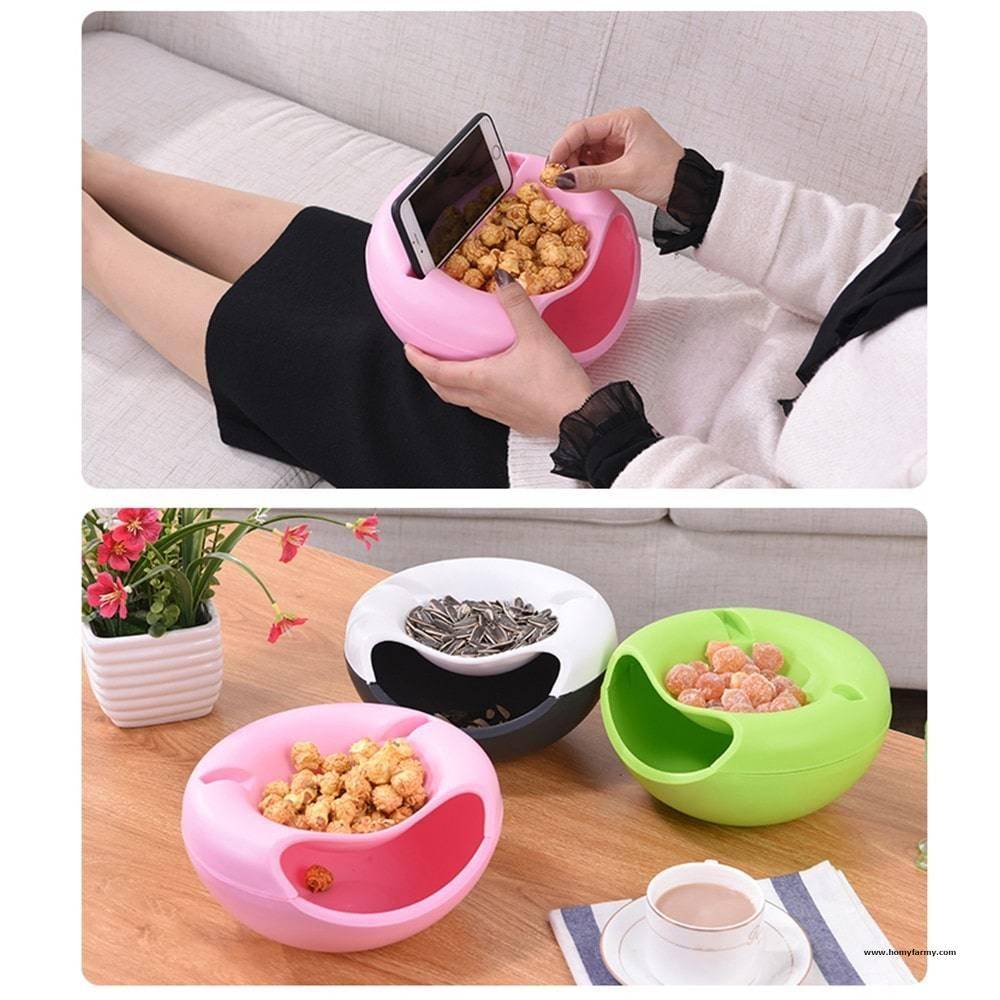 ✔️ Pass time with your essentials all in one place. A good way to enjoy your snacks, fruits and movies at the same time.
✔️ Perfect for serving pistachios, sunflower seeds, peanuts, edamame, chips, fruit (cherries, grapes, oranges) and more!
✔️ 2-in-1 design bowl helps keep your food and trash (or seeds and shells) separate and organized.
✔️ Food storage, thrash can and mobile phone holder all-in-one design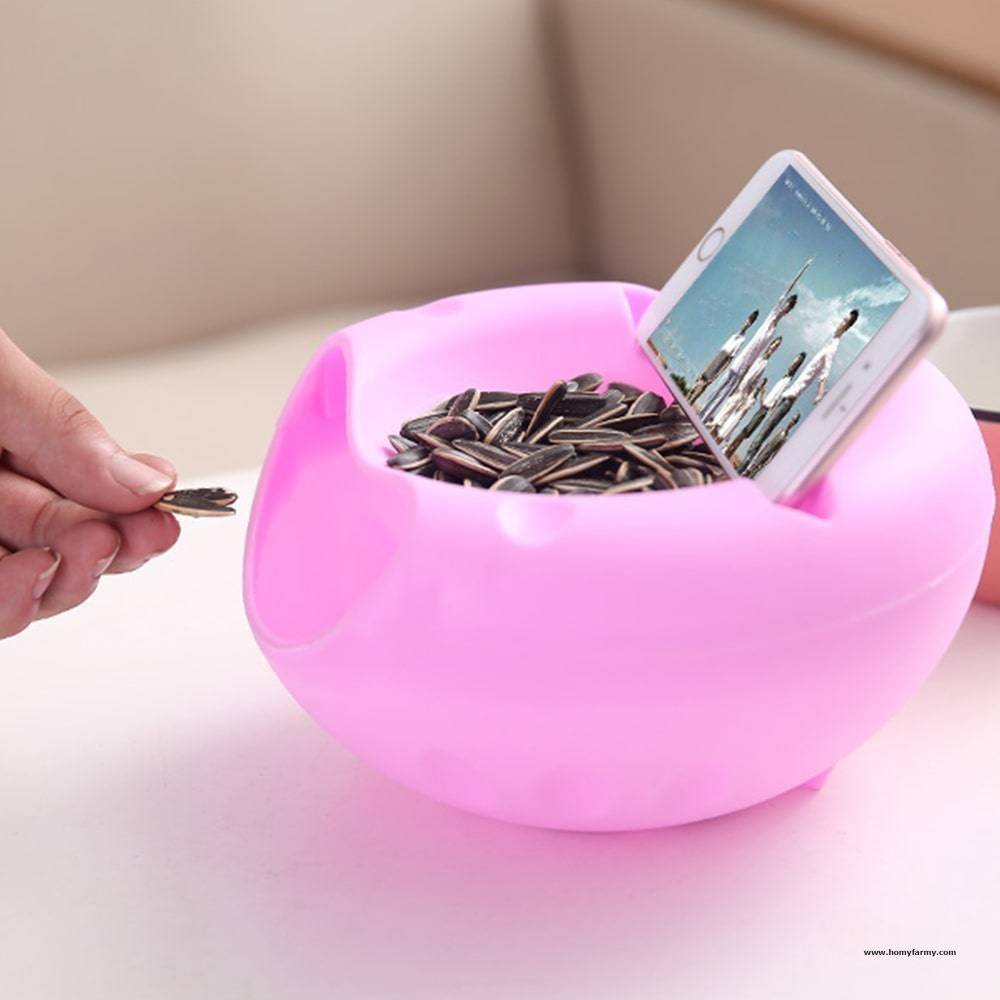 ✔️ A great way to stay neat and organized while you snack 😛
✔️ Dishwasher safe, sturdy and durable
✔️ Different colors to choose from which can add to your decor!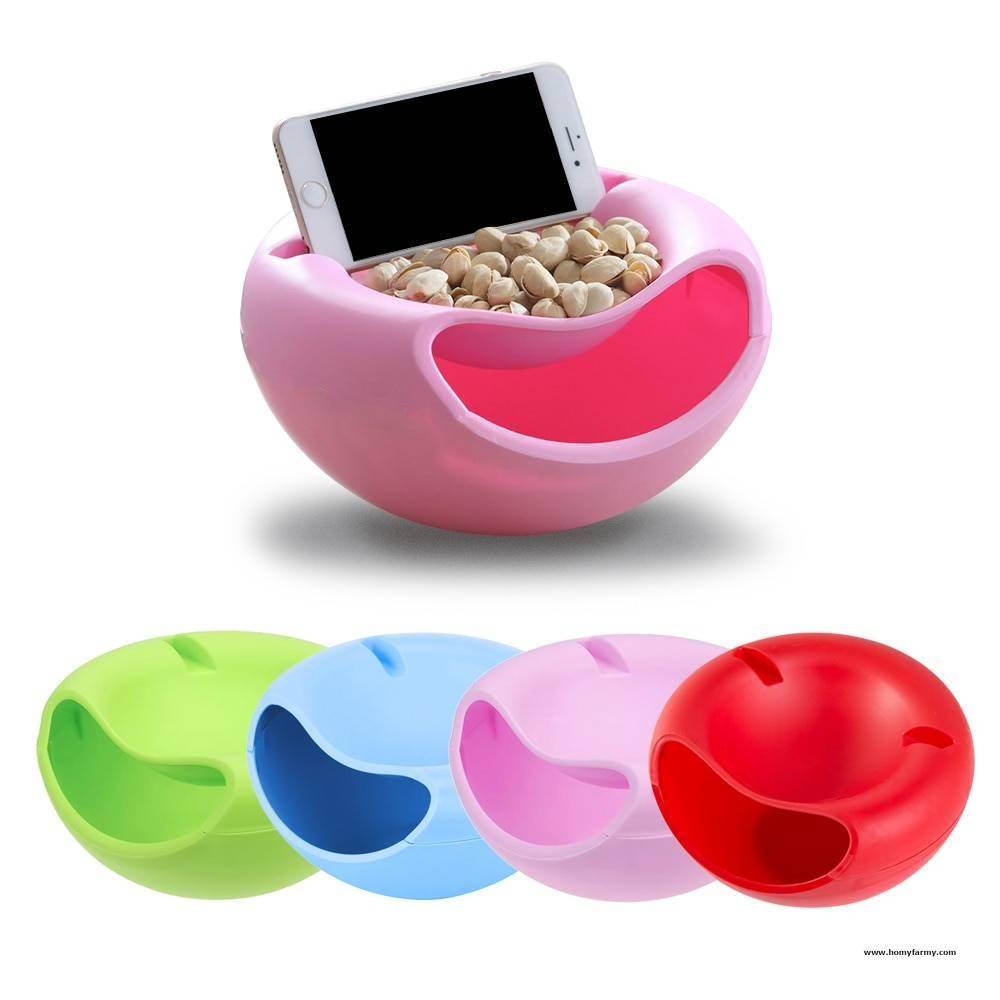 Specifications:
Material: Food-Grade Plastic
Size: 20 x 18 x 12cm / 7.9 x 7 x 4.7 inches
Package Includes:
1 x Phone Holder Snack Bowl
Get yours at 36% off! Add to cart now!