Is Your Car Always  A Disorganized Mess? No Place To Put Your Extra Coffee Cup or Water Bottle?  Take Control And Organize Your Clutter Immediately With These Car Seat Organizers!
Without a Car Seat Organizer – Mess everywhere!  😛😬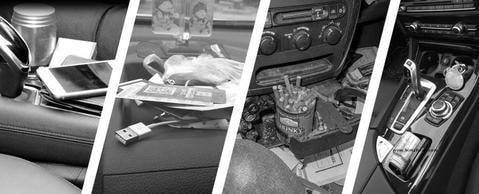 With a Car Seat Organizer 👇 👍👍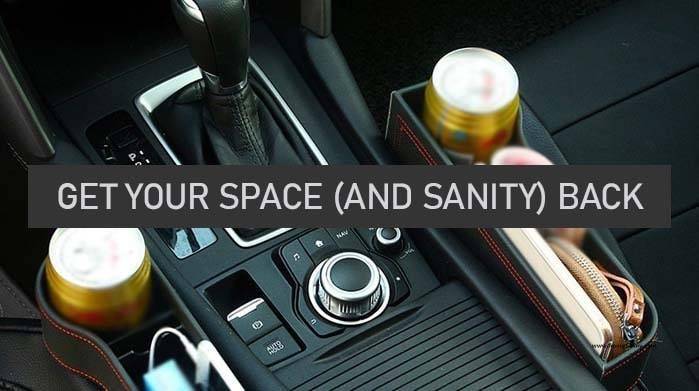 Designed to universally fit any vehicle, this Multifunctional Car Seat Organizer will keep all your daily essentials and must-haves in place.
No more painfully shoving your hand in the gaps between your seat and center console or dangerously fishing around your center compartment while driving. Our organizer fits right in that infamous seat-center console gap so items no longer go missing. Instead, you can keep everything sturdily in place — and within arm's reach — from your phone to can drinks to lip balm and spare coins.
WHY GET A CAR SEAT ORGANISER? 
 Get into a clean and clutter-free car at all times
Allows you to find things quickly
Eliminates distractions while driving
No more worries about your mobile phones, spare coins or pens falling through the seat-center console
Makes getting into and out of your car easier and faster – with less clutter
Less breakage of items (especially your sunglasses) as you will no longer accidentally  "sit"  on them!
Save time looking for things
Create additional space to store your essentials instantly
FEATURES:
A universal design of Multifunctional Car Seat Organizer that fit for all car makes and models
Multi-use storage, from change holder to storage to drink holder
Instant extra space for your smartphone, wallet, can drinks, coffee cups, sunglasses
Expert-crafted PU leather for a stylish touch and compact look
Closure of narrow seat-center console gap where many small items fall into
 Easy Install – just insert the compartment between your seat and center console
PRODUCT DESCRIPTION:
Material: High-quality PU Leather
Fit for: Universal size
Function: Storage Box, Cup Holder
Size: 26 x 16.5 x 20 cm / 10.24 x 6.50 x 7.87 in
The easiest way to keep your car neat, tidy, and organized. And the best part? They look amazing in any car!
Add To Cart  Today at 39% OFF