Car Wireless Charger Cup

– Redefining The Way Of Charging Your Gadgets On-Board Your Vehicle!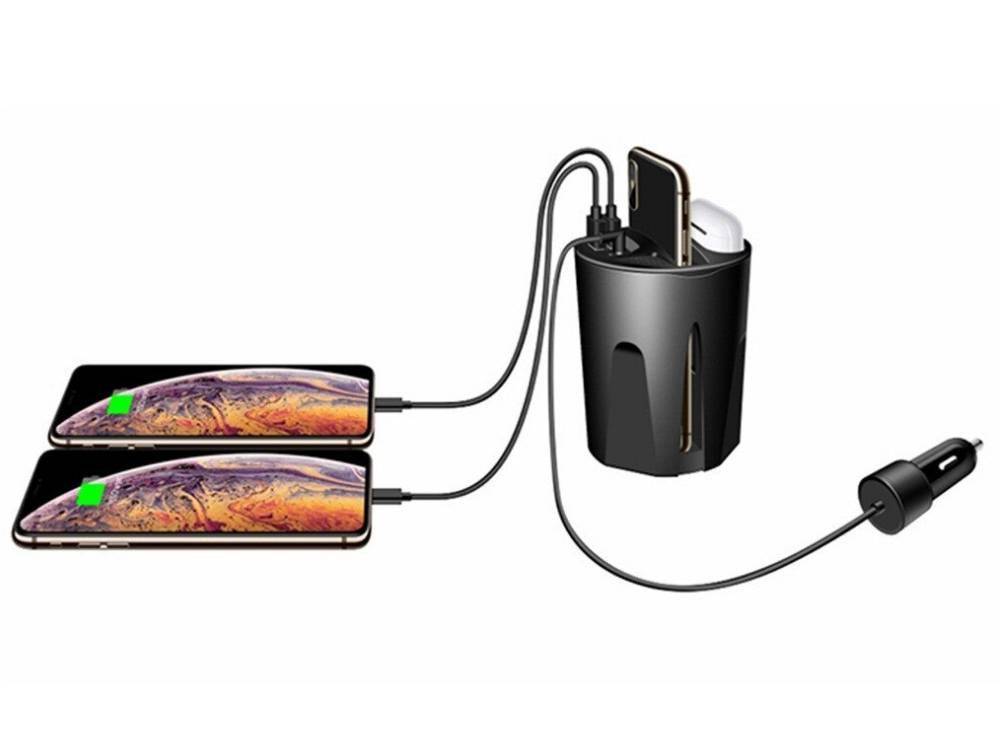 Are you always on the move? Do you need round-the-clock access to your gadgets but its always running out of battery?
This Car Wireless Charger Cup is here to keep your gadgets alive!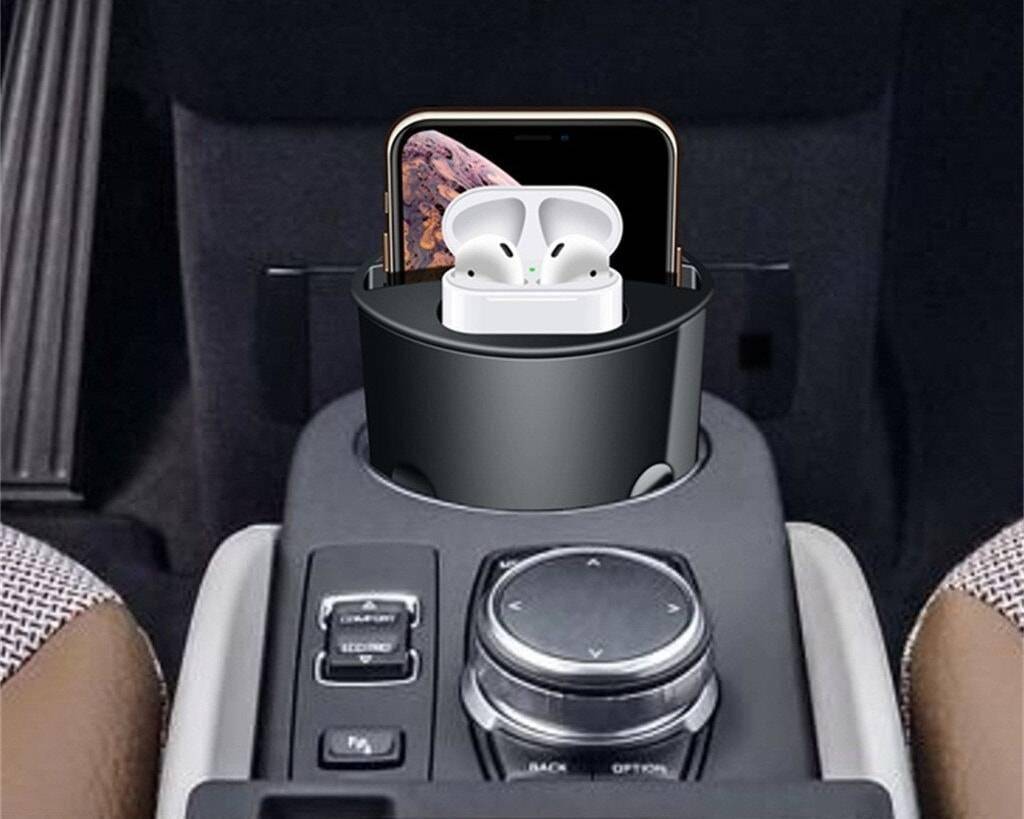 Wireless Charging
This wireless charger starts to charge at the moment you place your phone on it. No cable needed.
It comes with a USB output port, so you can charge another phone at the same time.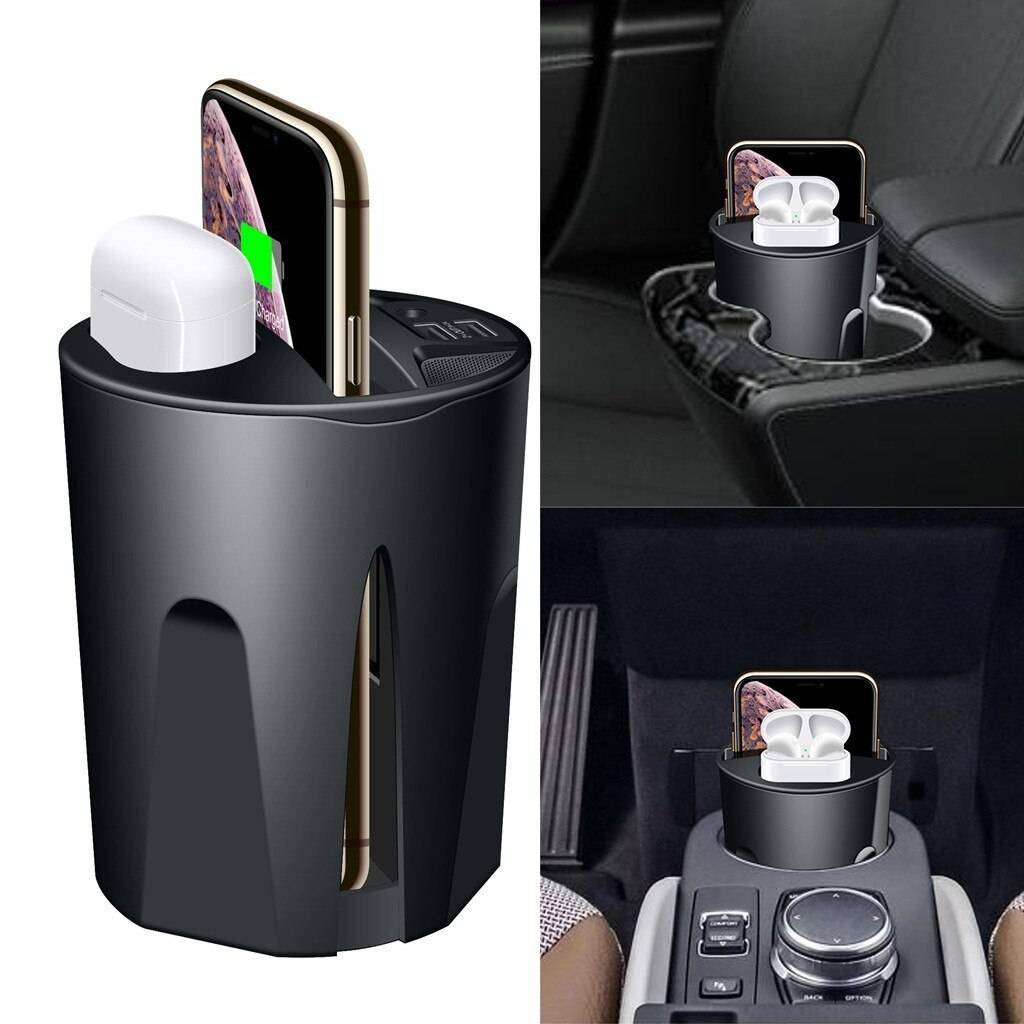 3 in 1 Base Station
iPhone fast charger + Apple Airpods Direct Charger + Dual USB Output.
Compatible with most of iPhone and Android models. Compatible with most car made charges.
Elegant Design
Amazing design and graceful shape. Put it to the water cup holder.
Just put your phone and AirPods into the cup and enjoy wireless charging!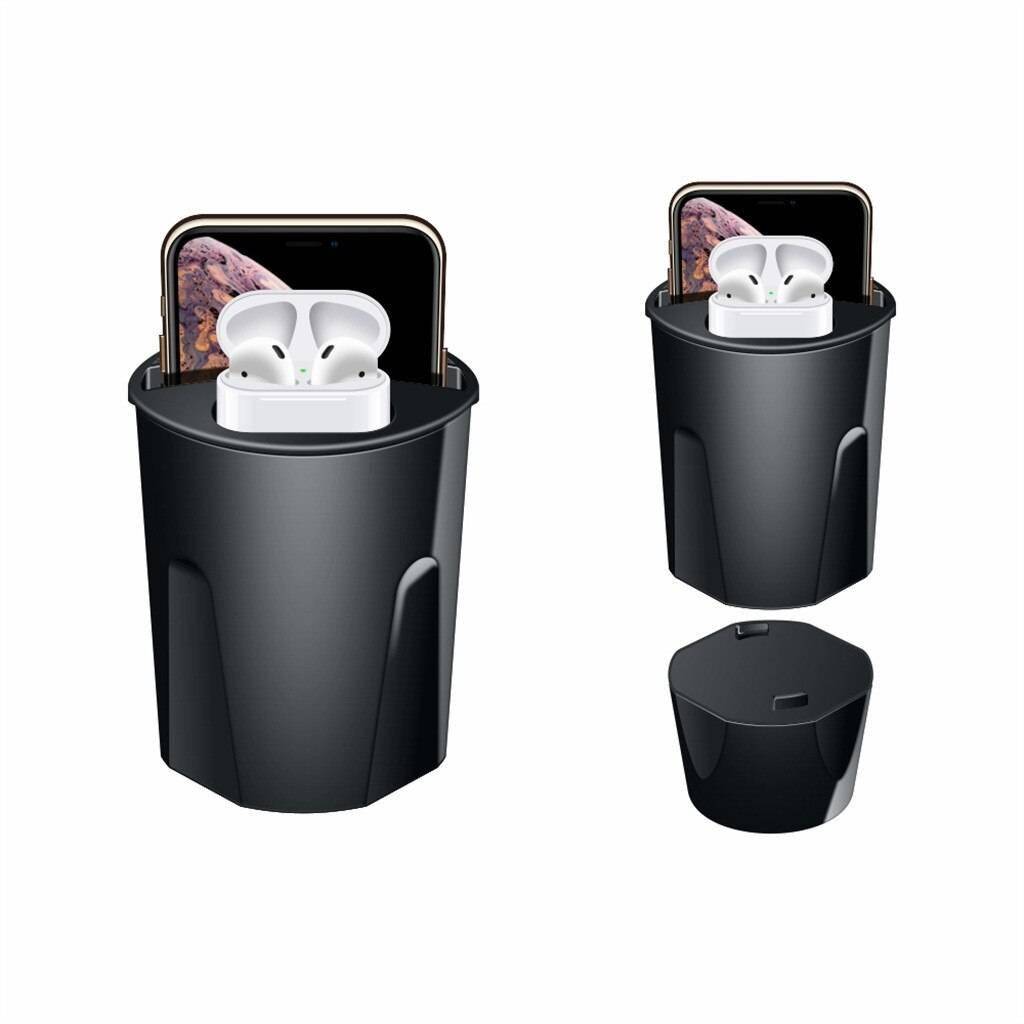 Package includes:
1 x Wireless charger cup
1 x Car Charger with a power line
1 x Manual
1 x Base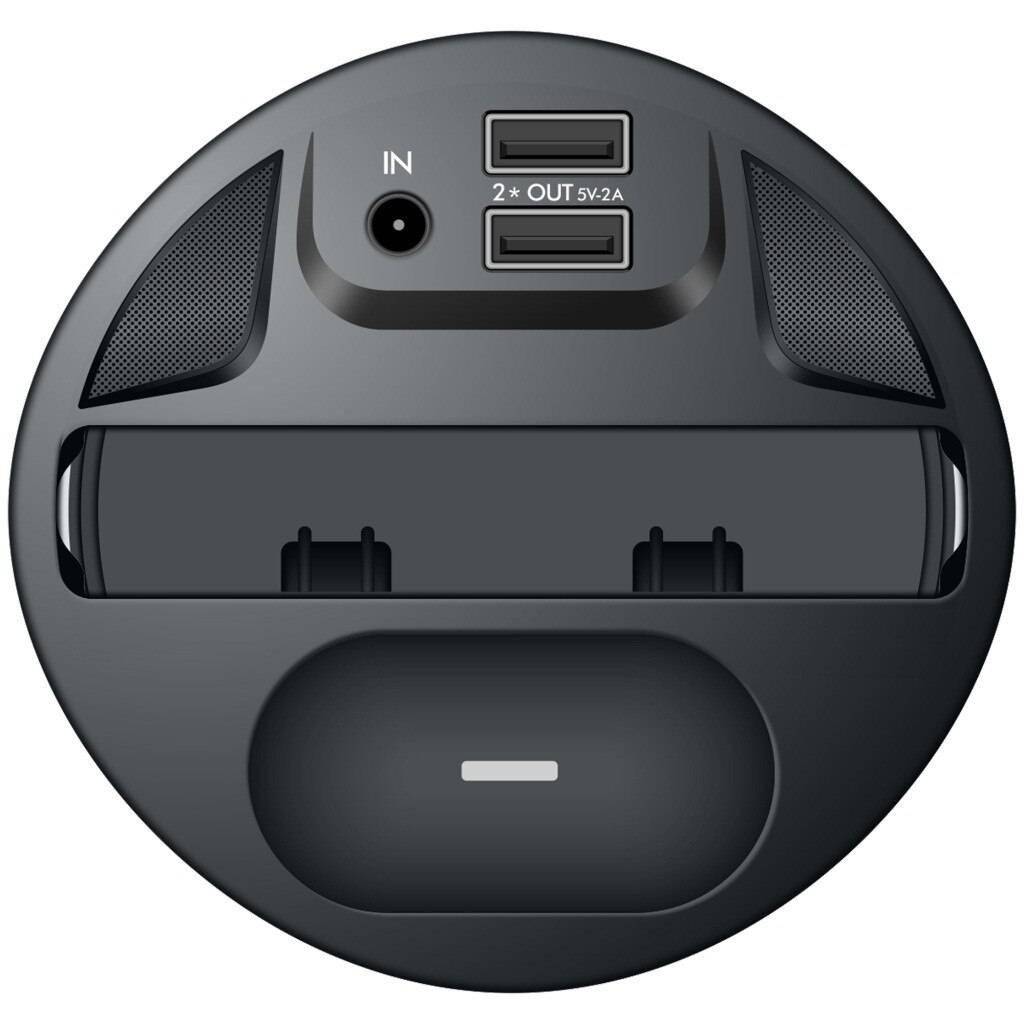 Specifications:
Input power: DC12V/5A
Wireless charging power: 10W 7.5W 5W
Output power: 5V/2.4A(MAX)
Product's size: 4.3 × 3.4 × 3.2in / 110 × 88 × 82mm
Packing size: 4.9× 4.3 × 3.5in / 124 × 110 × 90mm
Product's weight: 6.3oz / 180g
Package weight: 8.8oz / 250g
Plug Type: Universal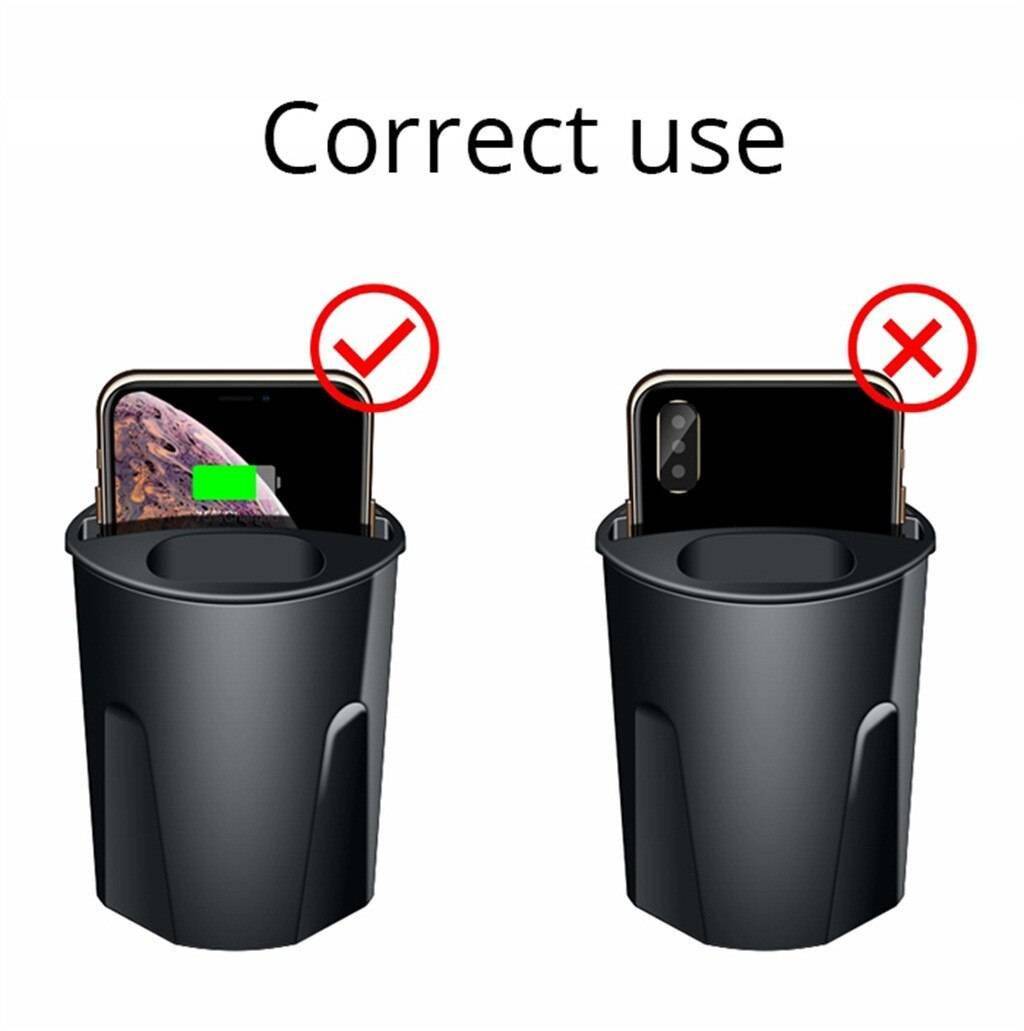 GRAB YOURS TODAY AT 26% OFF!