No More Dropping Your Mobile Phone Into The Toilet 🙃😁
With this multifunctional toilet paper holder, you can do your toilet business in peace.
Place whatever you have in your pocket on the space provided : your wallet, keys, cigarette box, and of course the most essential toilet item – your phone!
No more dropping them into the toilet bowl..
Also ideal to place your decor item ..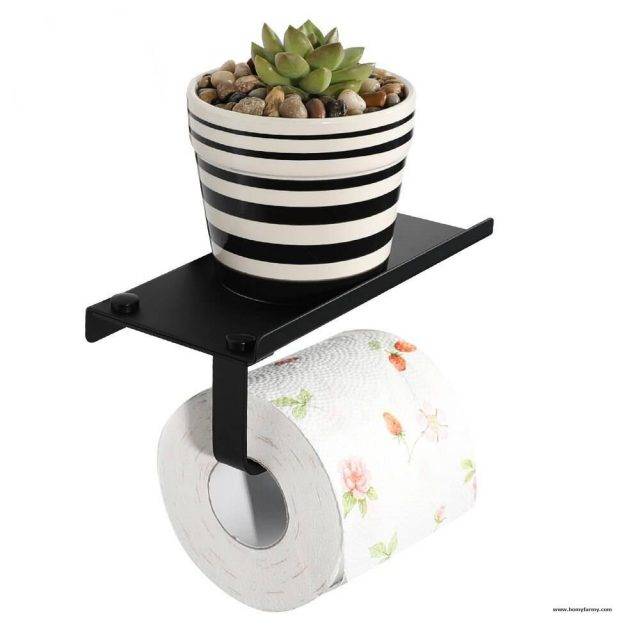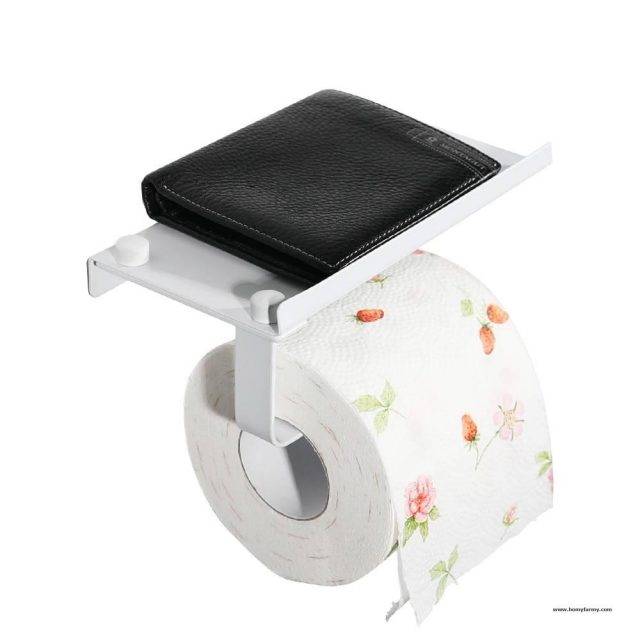 Product Features:
Material: Stainless Steel with vacuum plating, will not fade.
Available colors: Rose gold, gold, silver, white, black
Package weight: 0.32kg / 0.70 lb
Package size (L x W x H): 18.5*9.5*9.0 cm / 7.28 * 3.74 * 3.54 inch
Package Contents: 1 x toilet holder, 1 x Assembling Kit
Item measurements: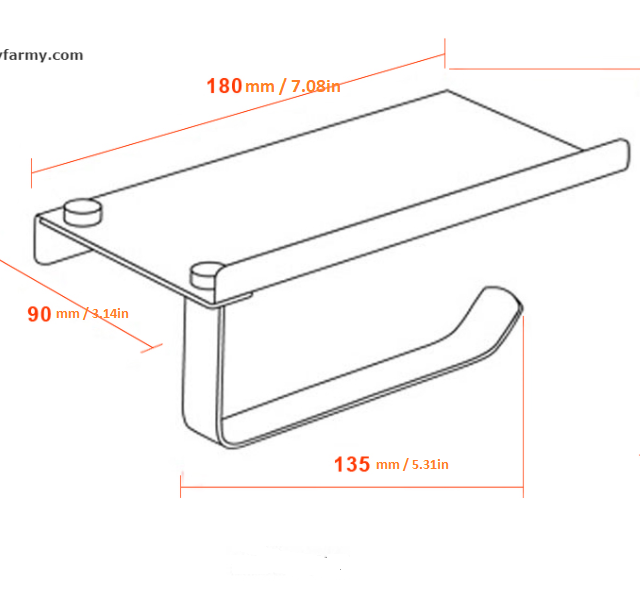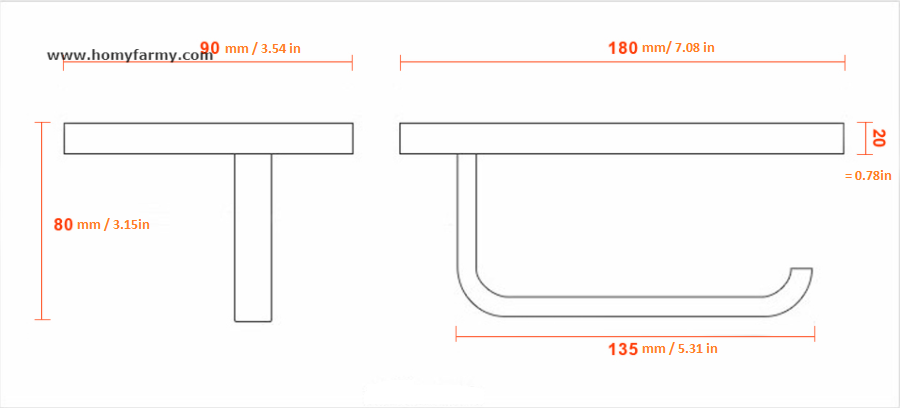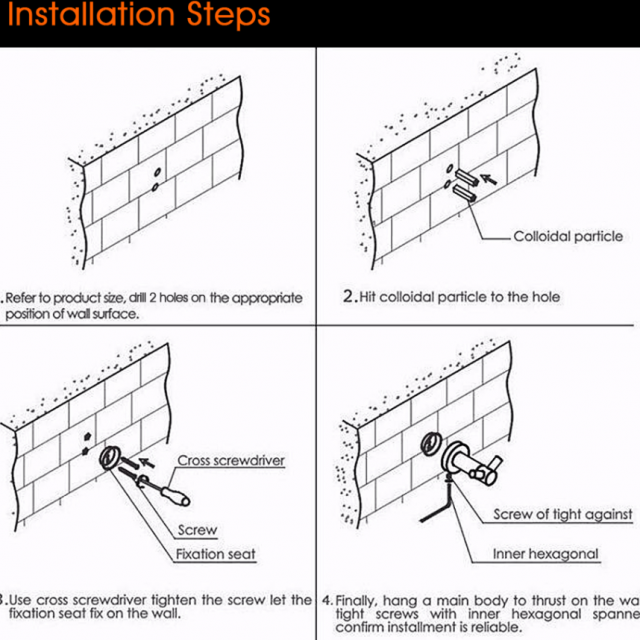 Easy to install and sturdy
Buy risk-free. In the unlikely situation that you are not happy after receiving the product, please email us via the contact form and we will do our best to make it right.
Not sold in stores.
100% satisfaction guarantee
No fuss, easy returns
Delivery – please allow 15 to 25 working days (Due to covid situation where manpower is reduced for social distancing, the delivery times may take longer)
Add To Cart Today at 40% OFF!