STOP WASTAGE AND SAVE TIME  WITH OUR   WALL-MOUNTED AUTOMATIC DUST-PROOF TOOTHPASTE DISPENSER
Get the right amount of toothpaste every time with our Automatic Dust-Proof Toothpaste Dispenser
Keep your bathroom counter clutter-free with our wall-mounted,  Automatic Toothpaste Dispenser!
Sleek design meets high demand.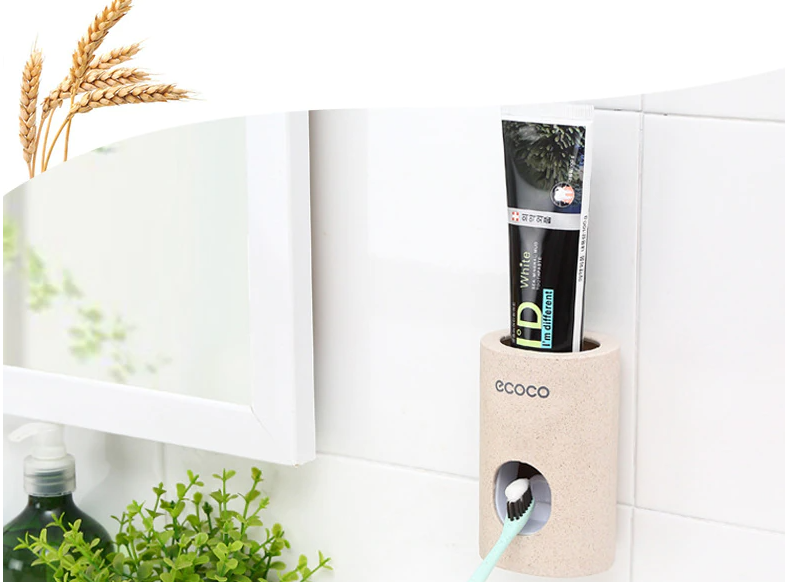 This Automatic Toothpaste Squeezer for Kids and Adults is the answer to your bathroom morning rush 🙂
Our Dust Proof  Automatic Toothpaste Dispenser  Is the Best! It saves you time, and this non battery-operated toothpaste dispenser removes the need to unscrew the toothpaste cap making it more convenient AND hygienic for the entire family.
Avoid toothpaste wastage whenever you use this toothpaste dispenser to brush your teeth!
Ideal for your young kids to squeeze the toothpaste on their own without worrying that they might "oversqueezed" and cause wastage.
Ideal also for the elderly and those who have arthritis and may not be able to twist the toothpaste tube cap
Product Specifications:
Material:  Plastic + Silicone
High-quality food-grade environmental polymer material, BPA-Free, non-toxic, odorless, harmless, and eco-friendly
Size: 114 x 60 x 70 mm /(4.48 x 2.36 x 2.75) inch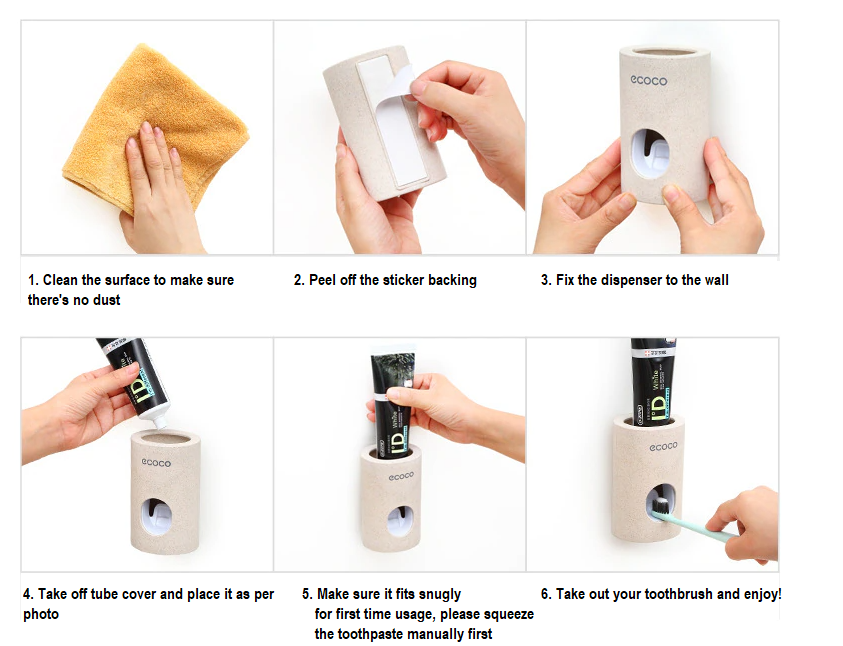 Why Buy This Automatic Toothpaste Dispenser?
✅ Easy To Install – Simply Attach This Item To A Smooth Wall Surface And You Are Done!
✅ Hands-free toothpaste dispenser, that gives the perfect amount of toothpaste, every time
✅ So easy to use, just insert your favorite toothpaste, take out your toothbrush and pump away
✅ Fits most standard-sized tube toothpaste and dispenses easily
✅ Perfect as a hygienic and convenient bathroom organizer.
✅Ideal for young kids and the elderly or anyone who has arthritis and cannot unscrew the toothpaste cap
✅
This automatic toothpaste dispenser is perfect for the whole family and requires no batteries or electronics
✅ Durable and Sturdy
✅ Easy To Clean – simply detach it and clean it with water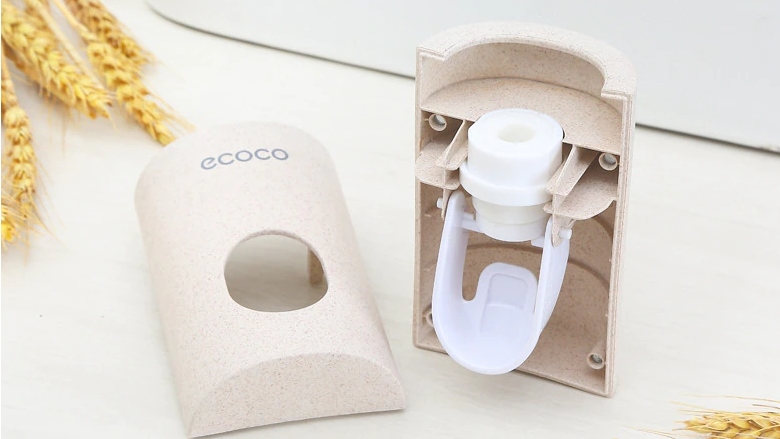 Instructions:
This Toothpaste dispenser adopts vacuum technology that pulls out every last drop of toothpaste to avoid wastage
Contactless operation and hands-free squeeze  is more hygienic and healthier for your whole family
No drilling is required. Before installation, please clean the wall, press the adhesive sticker to bond the wall entirely, and only fit in the toothpaste after 24 hours.
Please squeeze the toothpaste manually first after inserting the toothpaste into the dispenser to allow for the toothpaste to flow smoothly.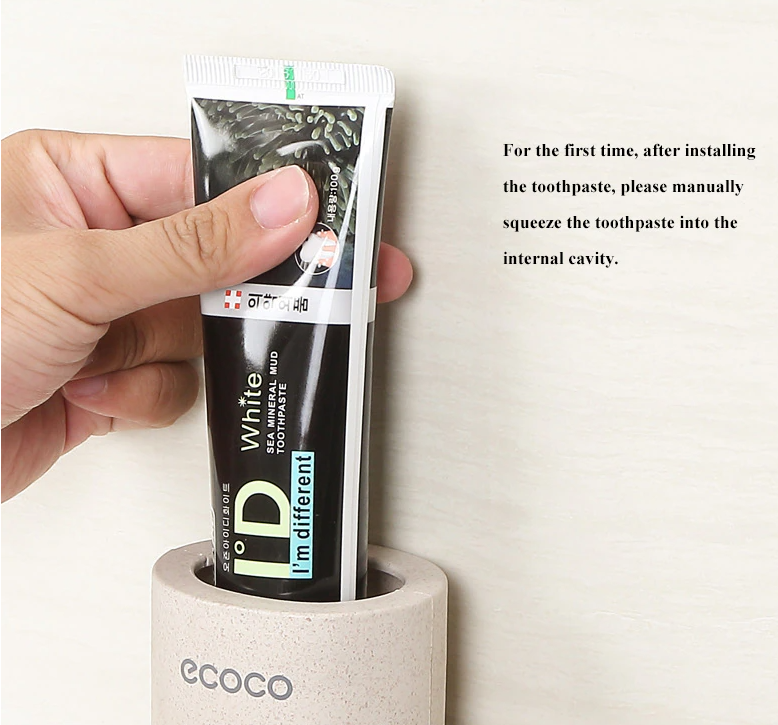 The adhesive sticker is only suitable for smooth ceramic tiles, timber walls, smooth marble, smooth glass, frosted glass, smooth metal and other smooth surfaces.
It is not suitable for wallpaper, limestone walls, plastered walls, bumpy tiles, concrete walls, or painted walls.
Get the right amount of toothpaste every time.
Keep your bathroom counter clutter-free, stop wastage, and uplevel your hygiene as a family.
Get Yours Now At Over 50% OFF!