Unclog Your Shower Drains Instantly, Remove Unwanted Hair Using This Multifunctional Cleaning Claw 
Having issues with a clogged drain or pipe? Clogging your sink with vegetable scraps every time you cook for the family? Tired of unclogging toilet bowls from stuffed tissues or unflushable wipes? – Solve all these issues easily with this Multifunctional Cleaning Claw!!
Want to remove unwanted hairs or other matters stuck in the bathroom drains without having to dirty your hands?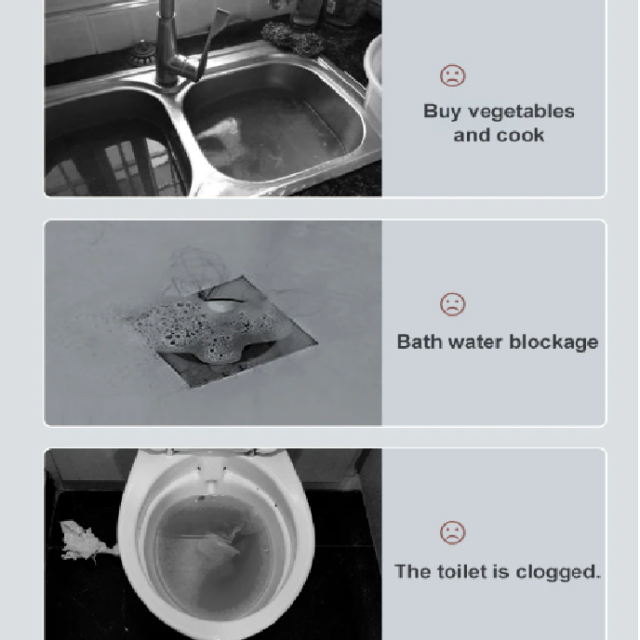 This amazing drain unclogger tool is made of sturdy stainless steel yet is flexible enough to do the "snaking" around the pipes for you.
Clear off your stuck drains or pipes with this pipe drain cleaner instantly!
What We Like About It: 
✅Easy to operate – just stretch and pull on the handle for the dirty stuff to be removed.
✅ More convenient to use than digging in with your bare hands
✅ Adopting high-quality pp and stainless steel, it is durable and flexible.
✅ It can fold flexibly according to the drain, which can have a better effect on cleaning.
✅The length of the 90cm & 160cm drain unclogger tool is ideal and can meet most daily demands.
✅ Strong grip, once pulled the stuck item will not fall off
✅ Extremely light-weight
  ✅ Picks up obstacles & debris effortlessly.
✅ Can retrieve your ring, earrings, or any small jewelry that fell into the sink or toilet.
✅ Much cheaper than a plumber!
✅ Literally extends your hands by 62 inches.
✅ Super easy handle grip on top to make grabbing & cleaning a breeze.
✅ Spring-loaded plunger extends & auto-retracts.
✅ Wound-steel cable flexes & crimps to bend around corners & obstacles.
✅ Quick & Painless Slow-Drain Relief for Drain Cleaning.
✅ Accessible for hard-to-reach narrow curves & crevices.
✅Tub drain unclogger & vacuum hose cleaner.
✅ Can pick up stuff & work as a drain auger or plumbing snake as well.
✅ Save Money by NOT Calling The Plumber
✅ No Harsh Chemicals Needed To Unclog Your Drains
✅ Save Time And Effort From Having To Do This With The Sink Plunger
✅ Protect Your Hands From Nasty Smells And Grime For Having To Deal With Clogged Pipes
✅Lightweight and Sleek Design, Easy To Store Anywhere
✅ Multifunctional – Use It To Retrieve Small Objects (eg dropped screws, magnetic items, etc)  in Restricted Spaces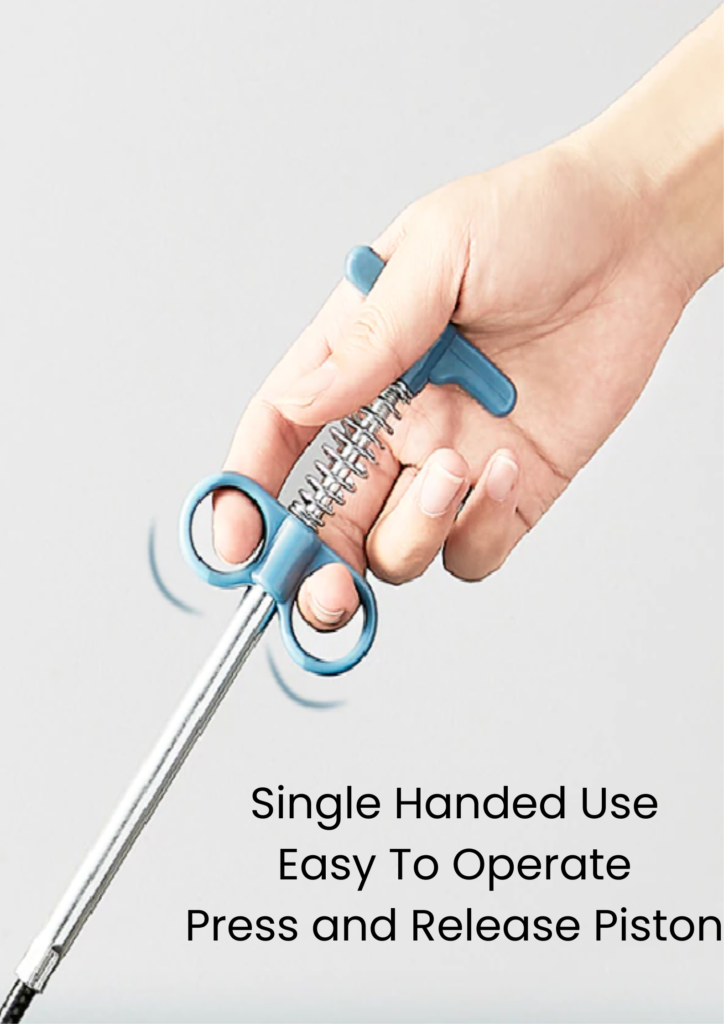 Product Description:
Item Type: Drain Cleaner
Material: Stainless Steel, Wire
2 length sizes available: 23.6″ (60cm) or 62.99cm (160cm)
Package Includes:
1 x Stainless Steel  Multifunctional-Cleaning-Claw  (comes in 2 sizes)
Notes: Please allow some difference due to manual measurement
 
Other Uses: As A Drain Unclogger Tool:
Add to Cart Today At Over 40% Off!