FAUX FLOWERS ARE HERE TO STAY.
Whether you prefer large indoor plants or delicate arrangements, artificial or faux flowers are the perfect décor accessory
that can provide multiple benefits such as making your space appear fresher, brighter, and fuller.
Not everyone has the budget to buy fresh consistently, and thanks to modern materials like silk  and  sophisticated design,
the faux flowers are gaining in popularity everywhere  – it is essentially a copy of the real bloom 🌻🌻🌻
✅ Effortless and fun
✅Last a long time
✅ Cost Effective
✅ Evoke happiness when you look at them
✅ Make your space brighter instantly!
 If you've been searching for floral decor with an appealing price and great value for money – look no further.
Because you are certainly going to like this. ADD TO CART This tempting offer right now!
Wondering what makes these Silk Peony Flowers for Decorations so special? Then keep reading!
SILK PEONIES FOR DECOR 
Material: Silk peony and plastic vine

Flower Size: 

6cm/2.37in

Whole length:30cm/11.82in
Package includes 1 x bouquet (5 Flower heads, 4 buds/gypsophila) of artificial peony flowers.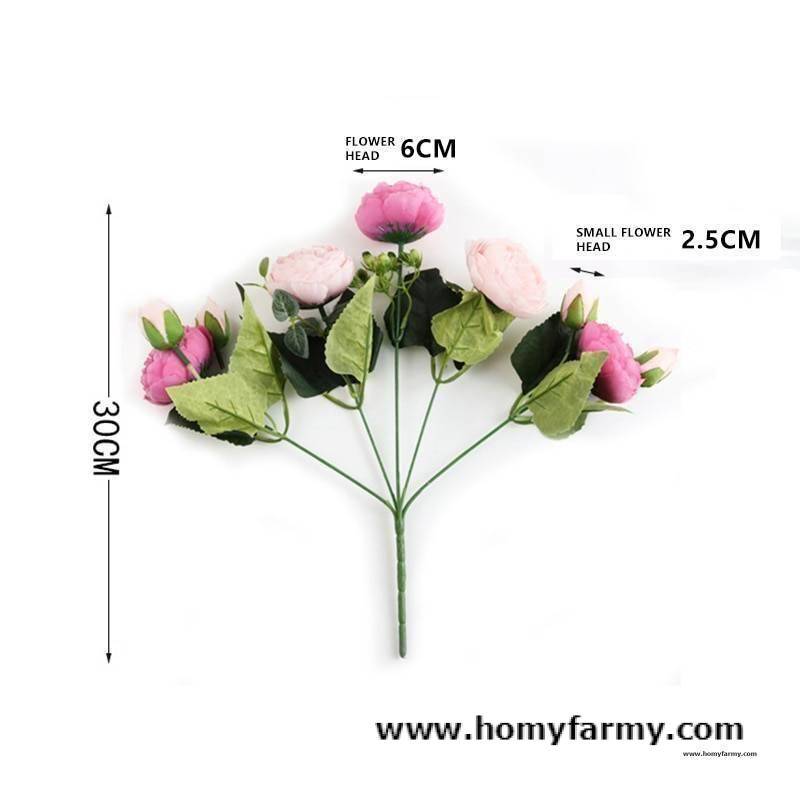 Our silk peony flowers are a mini bouquet with 5 flower heads, 4 buds, or gypsophila/baby breaths. If you are looking to make the bouquet fuller to fill a vase, we advise buying at least 2 sets. However, for some vases, one bouquet may be enough.
Please note due to a difference in colors appearing on the web, it may differ slightly from the photos. Please be aware that we do our best to make it match.
Beautiful in any type of vase!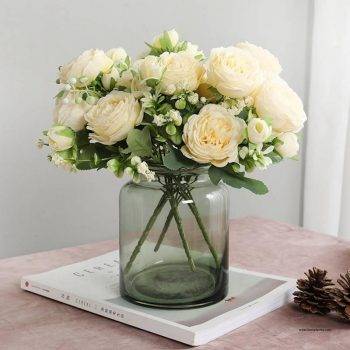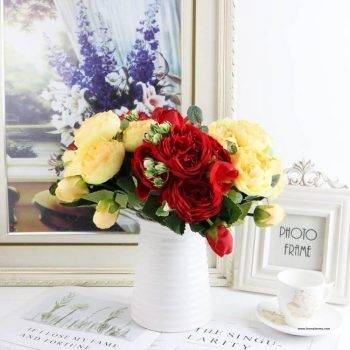 Buy risk-free. In the unlikely situation that you are not happy after receiving the product, please email us via the contact form and we will do our best to make it right.
Not sold in stores.
100% satisfaction guarantee
No fuss, easy returns
Delivery – please allow 15 to 25 working days  (Due to covid situation where manpower is reduced for social distancing, the delivery times may take longer)
ADD TO CART

  for 28% OFF  right now!