Damaged Leather Seats? Save Money From Buying New Furniture And Use Our Leather Repair Gel
Leather Repair Gel allows you to refurbish leather easily just by yourself!
It quickly repairs burns, holes, rips, and gouges on leather surfaces with long-lasting, flawless effects.
---
It restores your cracked leather couches and car seats back to their pristine condition.
Get professional quality restoration without spending bucks on crazily expensive repair shops!
FEATURES
Refurbish small burns, holes, rips, and gouges quickly and flawlessly without leaving a mark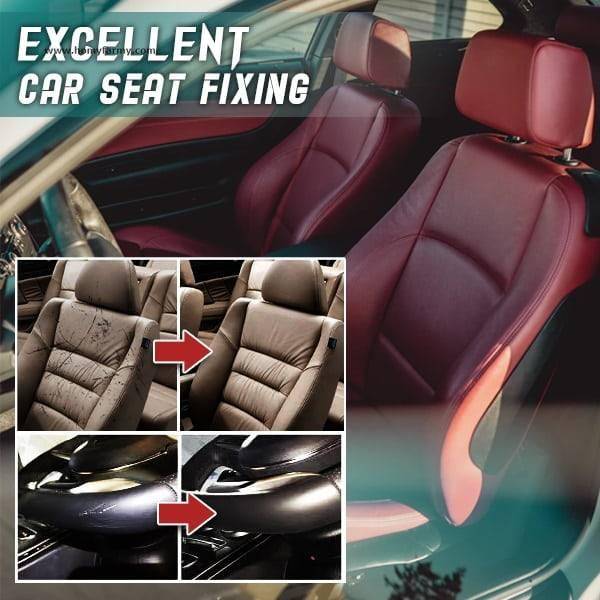 Extend Lifespan of Favorite Stuff
Protect your favorite furniture or car seats. Repair any unexpected burns, holes, rips, etc. and restore the luster of leather to pristine condition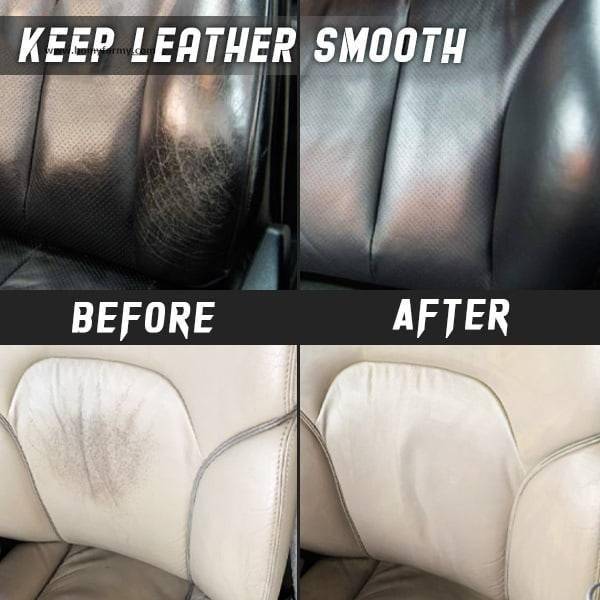 Easy to Use
Just apply the repair gel without using extra tools or skill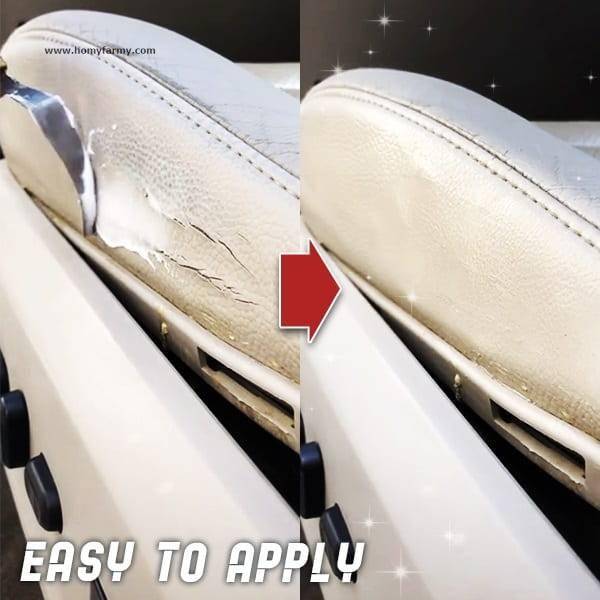 Durable Material
Permanently adhere to the leather, never rip again
Keep Smooth & Glossy
Made of high-quality material which can offer full protection for the surface of leather & prevent oxidization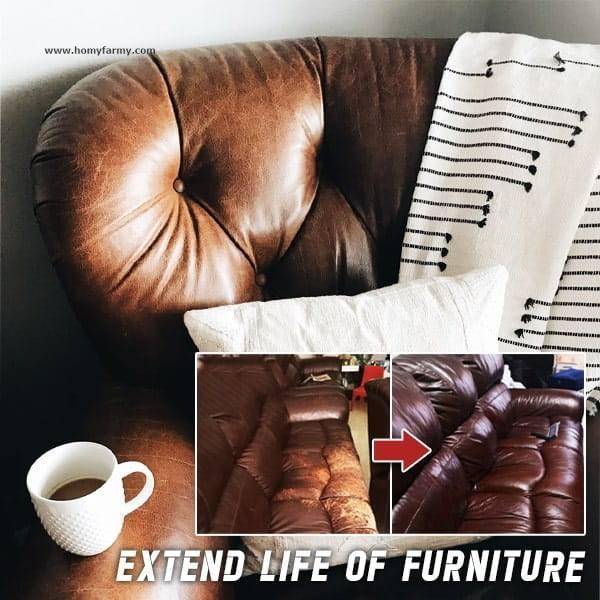 No Harmful Chemicals
No further damage to the surrounding leather
Wide Application
Apart from vehicle leather seats, it can also be applied on any leather surface objects like jackets, shoes, bags, furniture etc.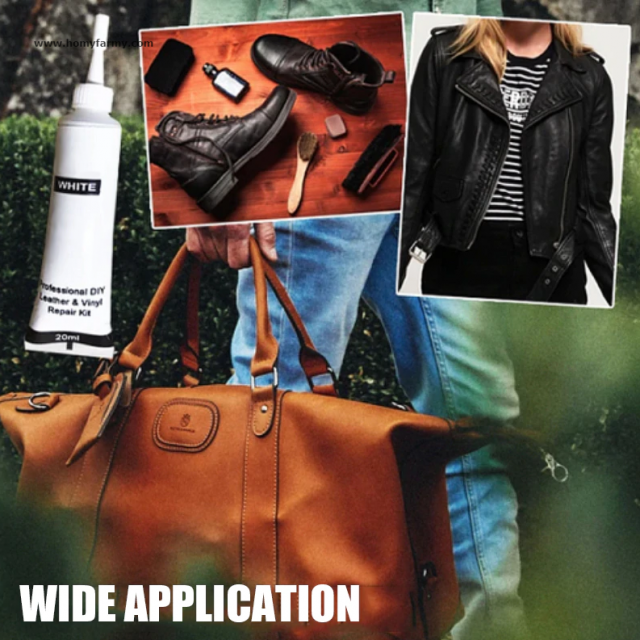 Types of Cracks That Can Be Repaired:
✅ Abrasion on leather seats or material
✅ Cracking
✅ Scratches
✅ Corner Injuries
✅ Dampness/Mould
✅ Faded Leather Surfaces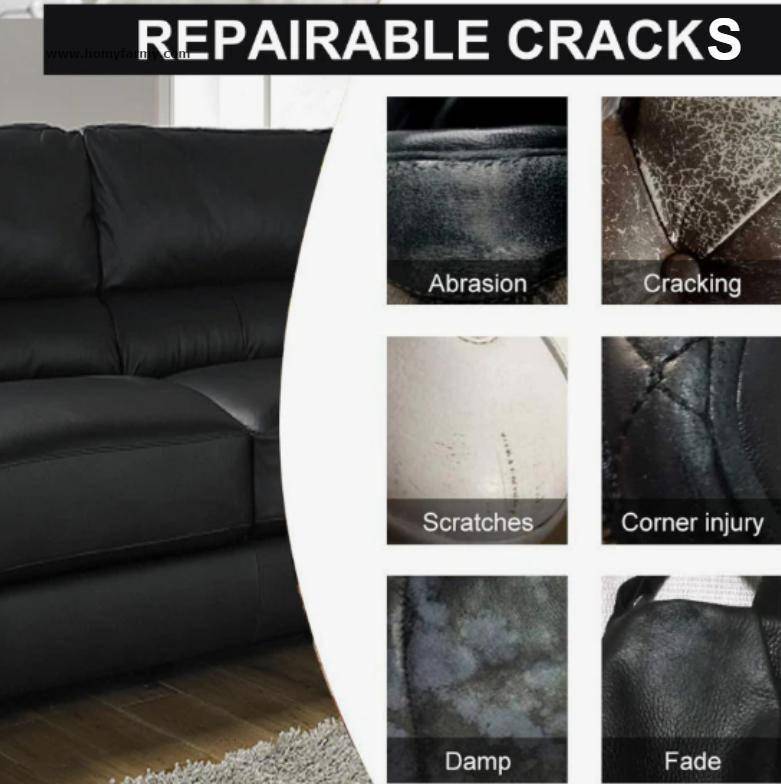 HOW TO USE:

Choose the correct leather repair gel color which fits your furniture color

Clean or degrease the area to be repaired

Apply repair gel on the surface of the leather, smoothen the gel evenly

Use a hair dryer or wait until the surface dry

Polish the surface with a soft cloth or color using a leather dye product depending on your needs. Please note that this is a repair product, not a dye

APPLICATIONS:

Usage (recommended):

1x tube to 2xtubes for small tears on a small area

4 x tubes for armchair sofa or car leather seats on moderately sized area

10x tubes for a 3-seater sofa or full car leather seats repair

We recommend repeating the process of applying several coats for larger wear and tear. Wait for it to dry overnight or use a hair dryer before re-applying.

If coloring or dyeing, we recommend leveling the area with sandpaper before applying color

Weight: 20 ml
Works great on leather jackets, shoes, bags, belts, wallets, and any leather items.
Don't be disheartened when you see your favorite leather item seemed "ruined". Scratches, accidental cuts, abrasions, and cracks – be gone!
Add To Cart Today At over 30% OFF! Buy more and save!