TIME TO SHOP FOR OUR CERAMIC BALLOON DOG FIGURINE
When you want to add a little something something to your decor! Don't forget to bring this ceramic balloon dog figurine to your home.
For dog lovers and unique decor lovers, this decorative piece is excellent on your coffee table, book stand, window sills, entranceway table, dressing table, decor shelving unit, and more
This super fun eclectic table decor features a balloon dog with a high-shine finish in various colors.
The ceramic construction allows for super-smooth and shiny curves.
The detailed balloon dog shape gives the illusion of a metallic balloon, thanks to its Ceramic-Balloon-Dog-Figurine-2d finish.
This fun decor makes a great accent in your children's room, or the young-at-heart eclectic or glam-style spaces!
No skids or scuffs on your surfaces with the protective rubber stoppers on its "paws". Also, double up as a piggy bank!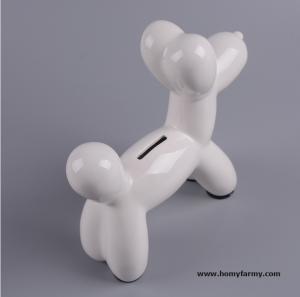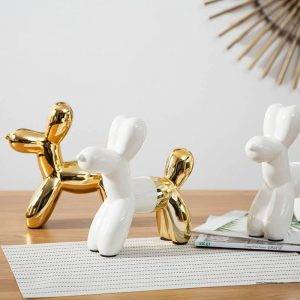 Features and Description
Ceramic is molded and painted with a shiny glaze
Features Ceramic-Balloon-Dog-Figurine-2d high-shine finish
Rubber stoppers prevent scuffing and sliding
Material: Ceramic
Packaging: carton box + styrofoam for protection
Size: 22 x 7.5 x 22 cm /8.66 X 2.95X8.66 inch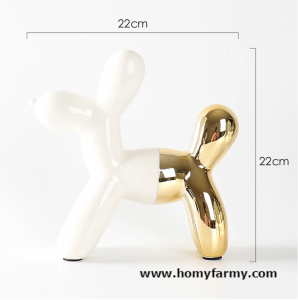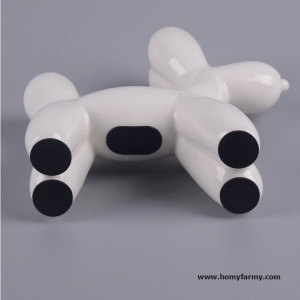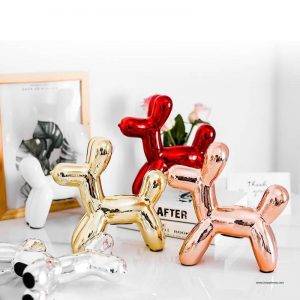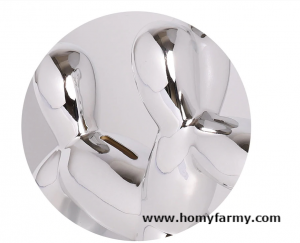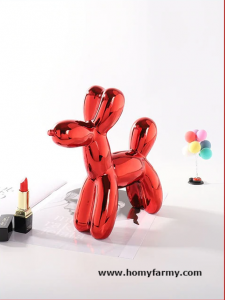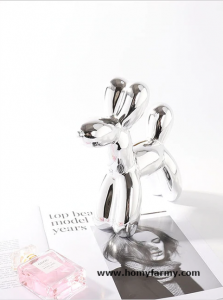 Finding your ideal balloon dog miniature is easy as 1, 2, 3. Our shop delivers quality customer service and product selection. Ready to shop our Figurines & Miniatures?
Find the Color you want
Click the

ADD TO CART

button
Pay (and now wait for your order)
That's it. Enjoy!
(please note some colors may be out of stock and will be indicated otherwise)
The sale is on while stocks last. Due to its complicated manufacturing process, stocks will not be replenished once it's gone.
Buy risk-free. In the unlikely situation that you are not happy after receiving the product, please email us via the contact form and we will do our best to make it right.
Not sold in stores.
100% satisfaction guarantee
No fuss, easy returns
Delivery – please allow 15 to 25 working days (Due to covid situation where manpower is reduced for social distancing, the delivery times may take longer)
ADD TO CART

now for 40% OFF!