Add bright, vivid color anywhere with these led pool lights
With this cool remote-controlled light,  you can illuminate your pool, backyard, fountain garden, or anything really with 16 colors. Purple, red, and green is amazing for parties while blue and white are excellent for relaxing nights and low-key get-togethers.
Our lights are easy to use and are customizable with color change and light intensity adjustability.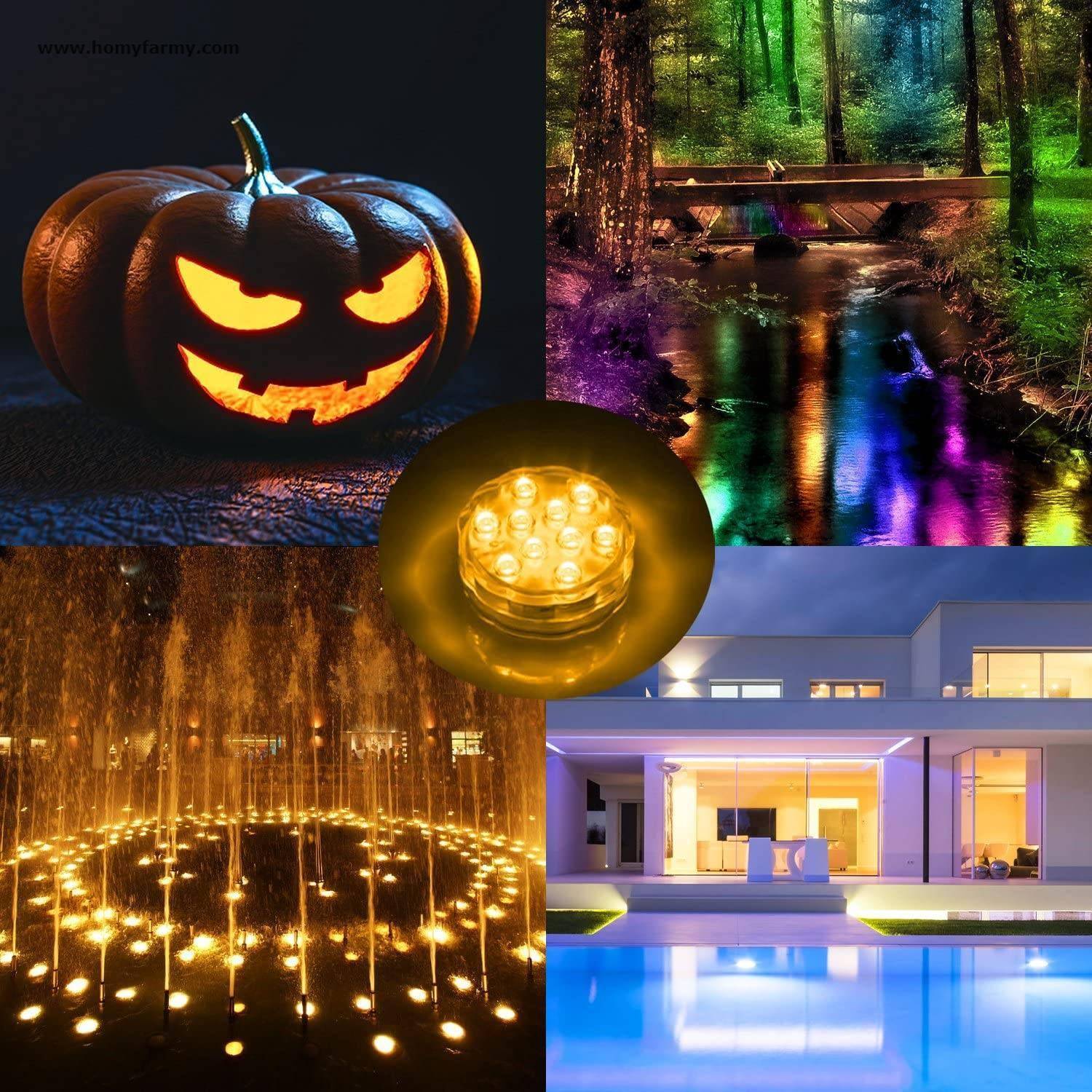 Light up your home or pool with confidence. All our lights stand up to any environment.
Watertight in Design: No leaks here. Every pool light is designed with a soft silicone O-ring for watertight sealing.
Many Colors & Modes: Each pool light order comes with a 24-button energy-saving remote controller. Explore 16 unique colours and four different modes for any occasion.
Great for Indoor and Outdoor: Aside from pools and fountains, our ultra-bright lights also work great on smaller surroundings such as flower vases, fish tanks, aquariums, hot tubs, and more. Where there is water, there can be light! Brighten up a room or corner of the backyard in an instant.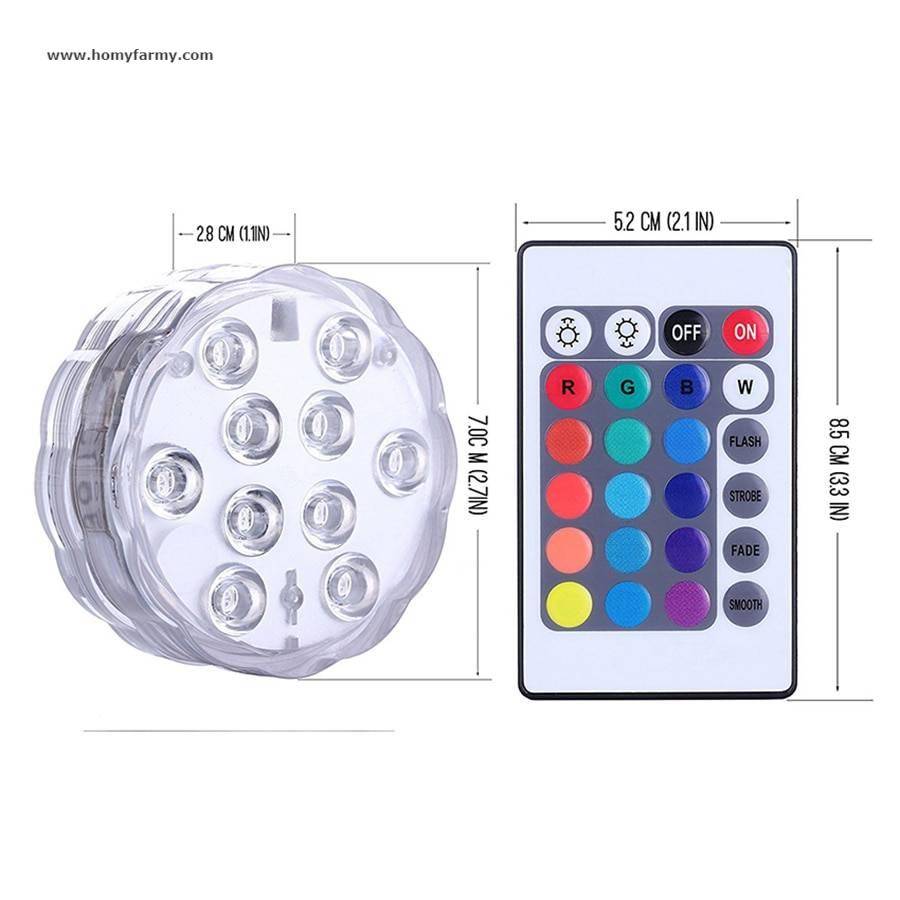 Specifications:
Wattage: 2.4W
Light Color: Red, green, blue (for up to 16 different colors)
Power Source: Three AAA batteries per light (not included)
Ingress Protection: IP67
Item Weight: 60g
Size (Per Light): 7 x 7 x 2.8cm /2.75 x 2.75 x 1.10in (L x W x H)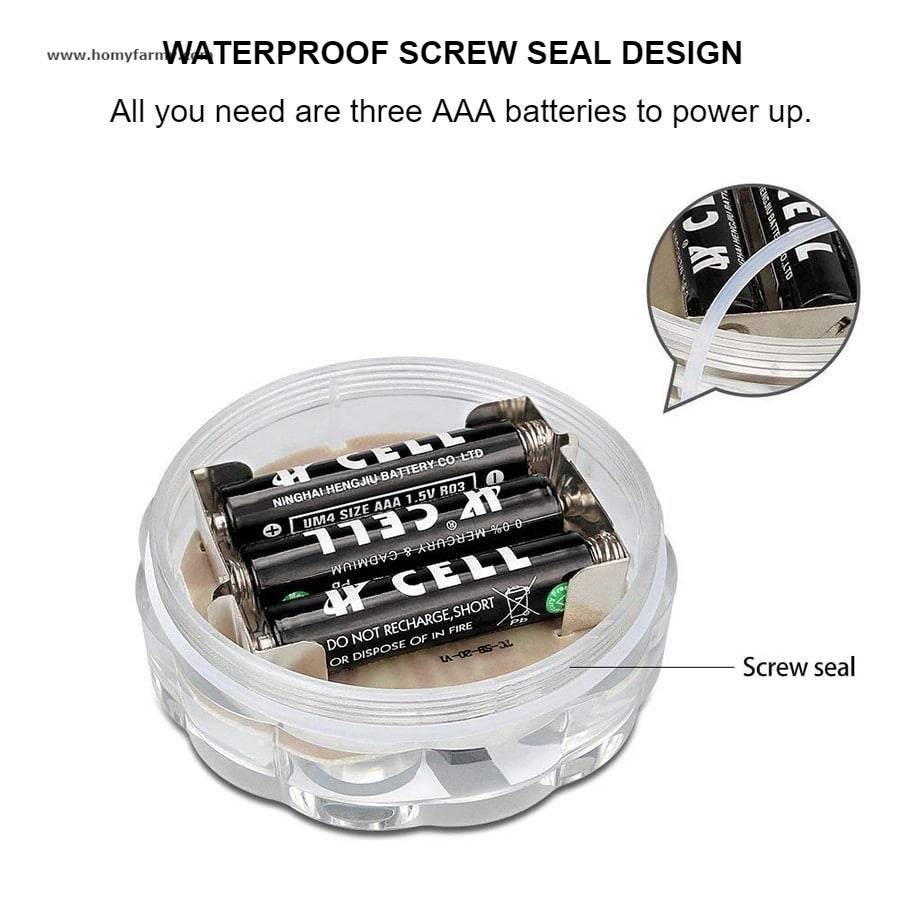 Note:
Be sure to tightly screw the light cap clockwise before putting it in the water.
When the battery runs out, the light will stay red to let you know. If for some reason a light stops changing between colors or the remote stops working, replace each item's respective battery.
For the best light effect in water, we recommend your maximum depth to be no more than 2 m.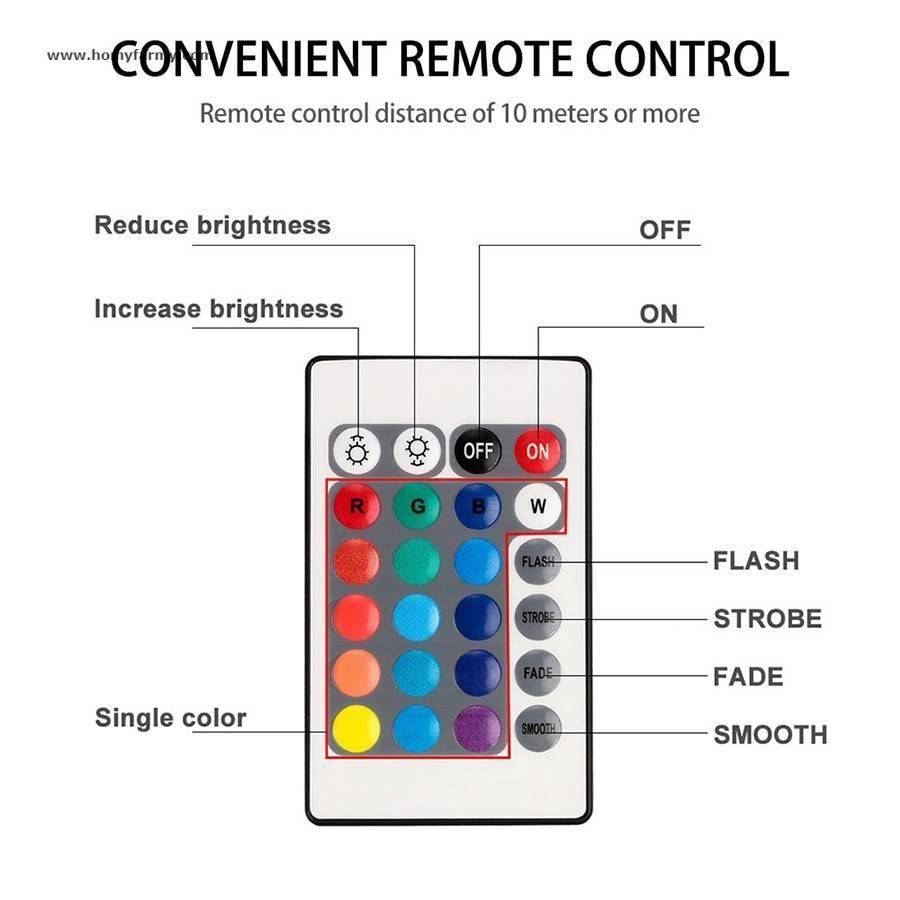 Package Includes:
1, 2, or 4 x LED Pool Lights (depending on selection)
1 x Remote Controller
Get yours now!