If you are in love with Bohemian Wall Hanging Half-Moon, this best-selling, macramé dreamcatcher is perfect for you! SO boho–chic, cozy, and stylish.
Handmade Bohemian Wall Hanging Half-Moon with soft and luxurious natural cotton that is woven into macrame strings.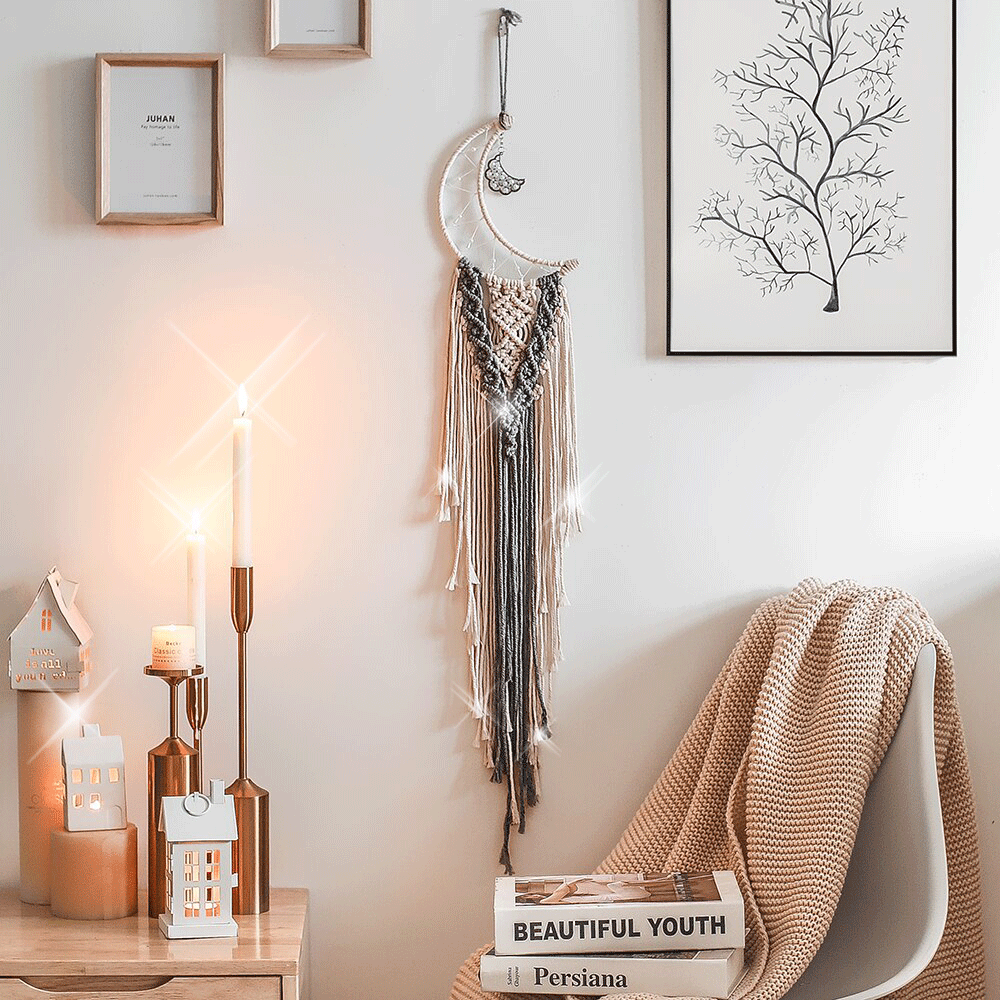 Our Half-Moon Selene macramé Dreamcatcher is a beautiful boho decor to accentuate your home. Available in 2 colors: white & white/grey
Fall Into A Deep Slumber: Legend has it that dreamcatchers are renowned for their powerful mystical qualities, trapping bad dreams within
their intricate web, protecting you, and allowing a more peaceful and deep sleep.
Woven With Love: This Native American-inspired Selene (meaning "Moon Goddess" in Greek) dreamcatcher is hand-made with natural materials and
woven into stunning Macramé with excellent craftsmanship
Sustainable Materials: Use sustainable, ethical high quality, odorless materials to bring a positive aura into your home and sleep.
Your 100% purchase satisfaction with this piece is guaranteed.
The item as a whole is 39" (100cm) in height.
Please note fairy lights are sold separately, you can get the fairy lights here
Material: Woven Natural Cotton
Length: 39″/ 100cm (estimated)
Weight: 185g / 0.4 lbs
Buy risk-free. In the unlikely situation that you are not happy after receiving the product, please email us via the contact form and we will do our best to make it right.
Not sold in stores.
100% satisfaction guarantee
No fuss, easy returns
Delivery – please allow 15 to 25 working days (Due to covid situation where manpower is reduced for social distancing, the delivery times may take longer)
Get this beauty at over 30% off – Add to your cart today!