Non-Contact Volt Current Test Pen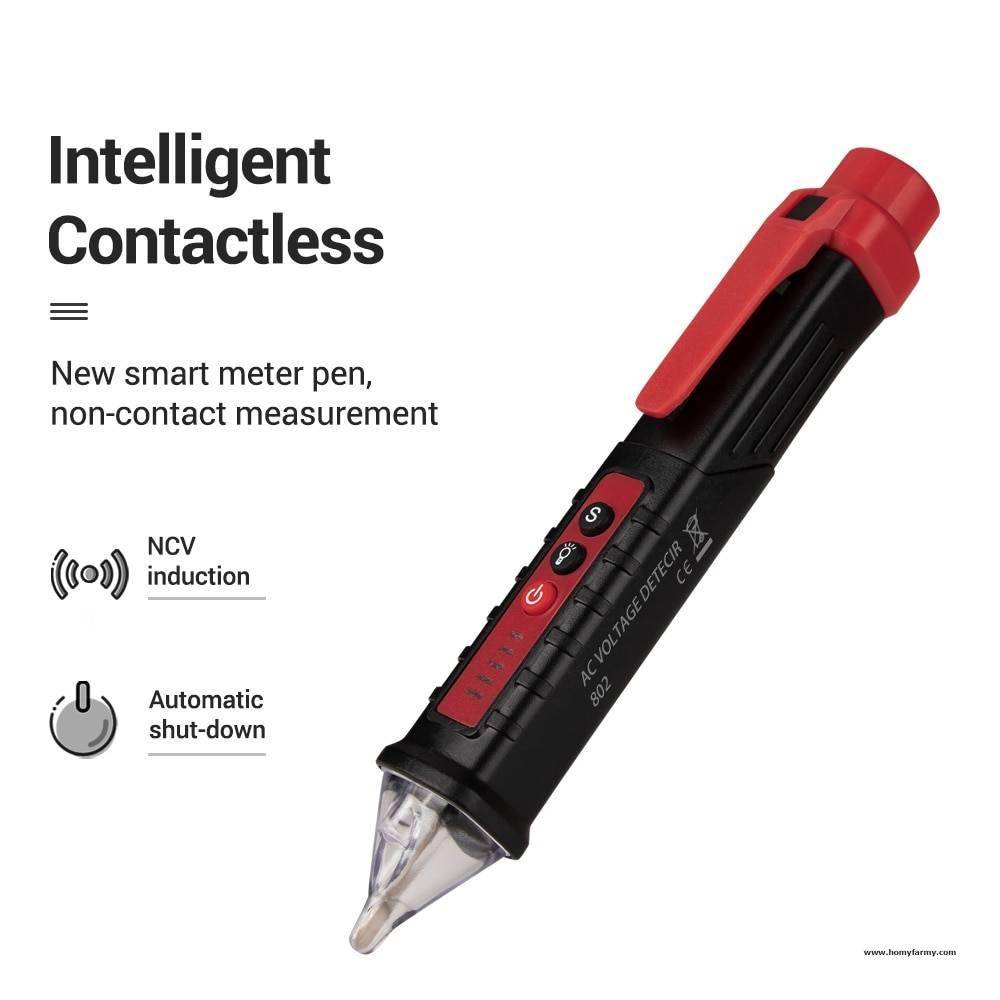 Testing Range: The tester can detect voltages in the range of approximately 12 to 1000V.
Warning Note: To avoid electric shock, do not use the battery cover before it is properly locked in place. It requires 2 AAA batteries (you need to prepare yourself).
Automatically Shut Down: The tester will automatically and safely shut down when the tester is not operating for about 5 minutes and no voltage signal is detected.
Battery Undervoltage Indication: When the battery voltage is lower than about 2.6V, the power indicator will flash 3 times and the buzzer automatically shut down with a large sound, please replace the battery in time.
Inductive Signal Indicator: Come with an induction probe (induction head), flashlight, and inductive voltage signal indicator. The signal strength indicator has high (H), medium (M), low (L), and other functions.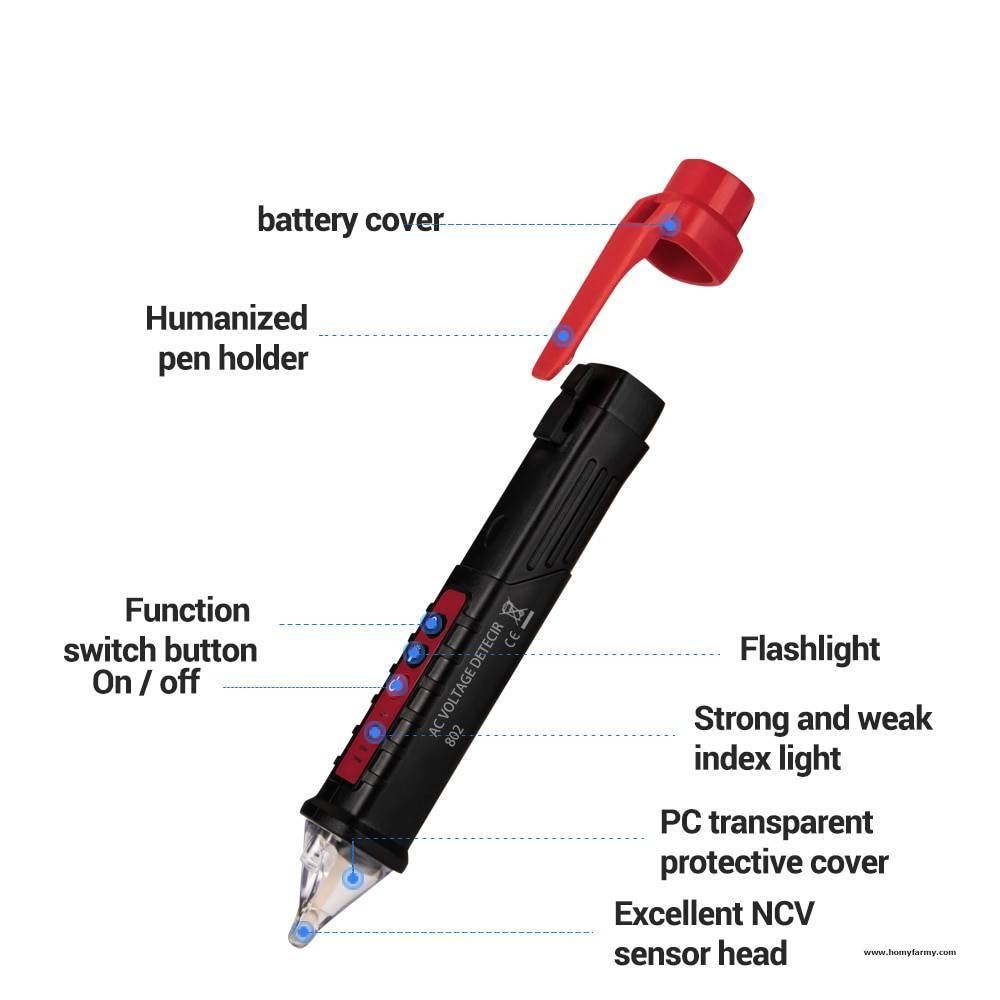 Material: ABS + PC
Power by: 2x AAA battery (not included)
Size: 156.3 mm x 26.2 mm/6.1 x 1 inches
Weight: 33 g
Package includes:
1 x Tester Pencil
1 x Instruction Manual