Non-Contact Volt Current Test Pen
Testing Range of Volt Current Test Pen: The tester can detect voltages in the range of approximately 12 to 1000V.
Warning Note: To avoid electric shock, do not use the battery cover before it is properly locked in place. The electrical Tester Pen requires 2 AAA batteries (you need to prepare yourself).
Automatically Shut Down: The tester will automatically and safely shut down when the tester is not operating for about 5 minutes and no voltage signal is detected.
Battery Undervoltage Indication: When the battery voltage is lower than about 2.6V, the power indicator will flash 3 times and the buzzer automatically shut down with a large sound, please replace the battery in time. So we need to know the battery's correct voltage of our electrical tester pen for getting the best performance.
Inductive Signal Indicator: Come with an induction probe (induction head), flashlight, and inductive voltage signal indicator. The signal strength indicator has high (H), medium (M), low (L), and other functions.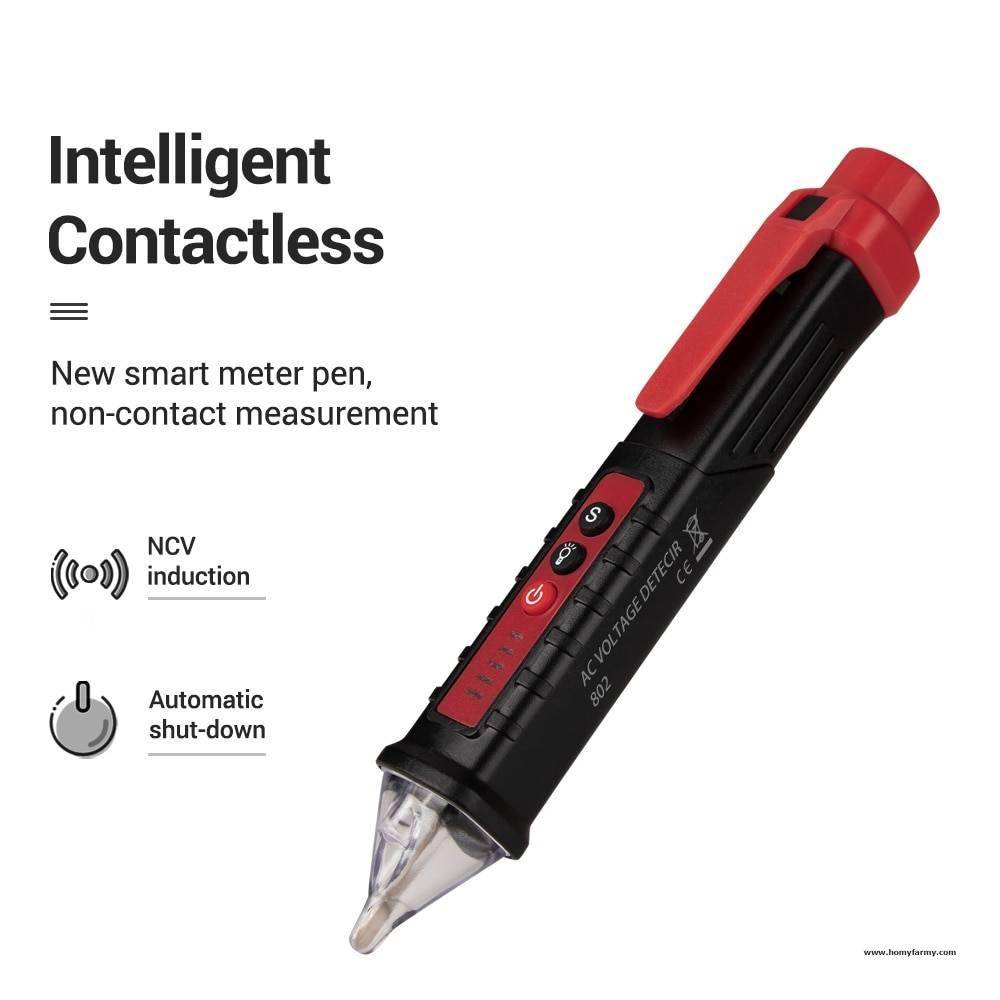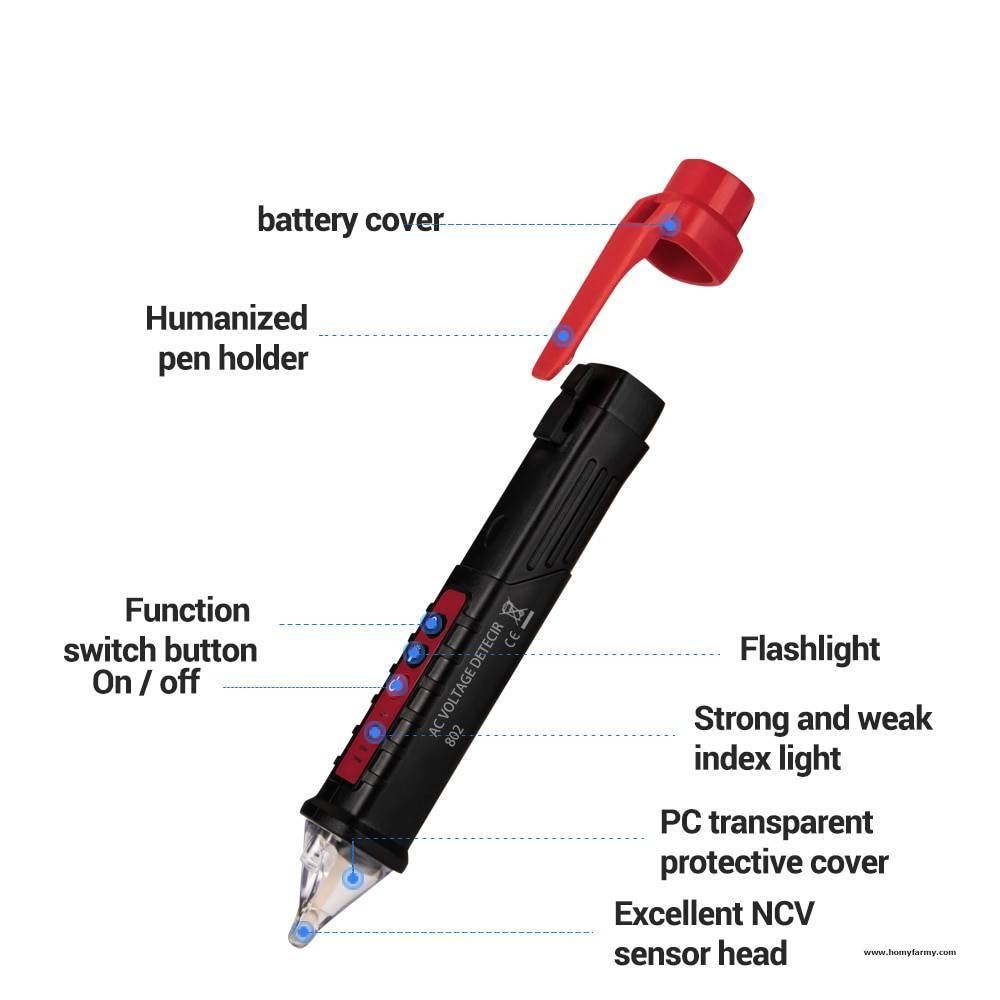 Material of Electrical Tester Pen: ABS + PC
Power by: 2x AAA battery (not included)
Size: 156.3 mm x 26.2 mm/6.1 x 1 inches
Weight: 33 g
Package includes:
1 x Tester Pencil
1 x Instruction Manual