Get Instant Relief From Neck Pain With This Smart Neck Massager
You have a smart phone, smart TV, so why not a SMART NECK MASSAGER? This Smart Neck Massager uses low-frequency TENS (Transcutaneous Electrical Nerve Stimulation) pulse technology to simulate three massage techniques (acupuncture and moxibustion mode, kneading mode and knocking mode)
With a built-in heating function and 107.6°F  ( 42 ° celsius) constant temperature and warm compress technique, it feels  as comfortable as a hot towel wrapped around your neck without it ever getting cold.
With interior sensors and programs, it can control the temperature precisely and avoid excessive heat, so you can switch the heat function on and off separately. 
Experience close-to-real massage to promote blood circulation, relieve your neck pain, relieve shoulder soreness, and relax your entire body, even while you work!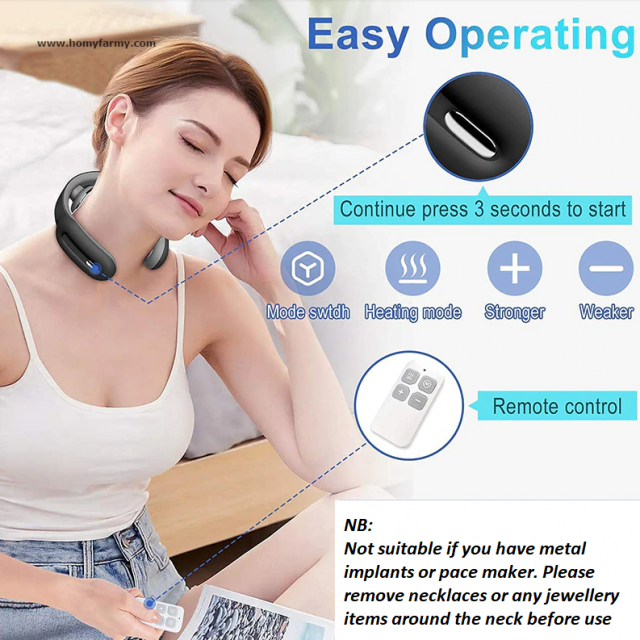 YOUR PORTABLE MASSAGE THERAPIST
Our Smart Neck Massager acts as your personal and portable massage therapist. Enjoy three different massage techniques in up to 15 strength-intensity settings, all as if you were at the hands of a real masseuse.
Ease muscle tension, stress, and pain within seconds with amazing therapeutic massage, anytime and anywhere you want.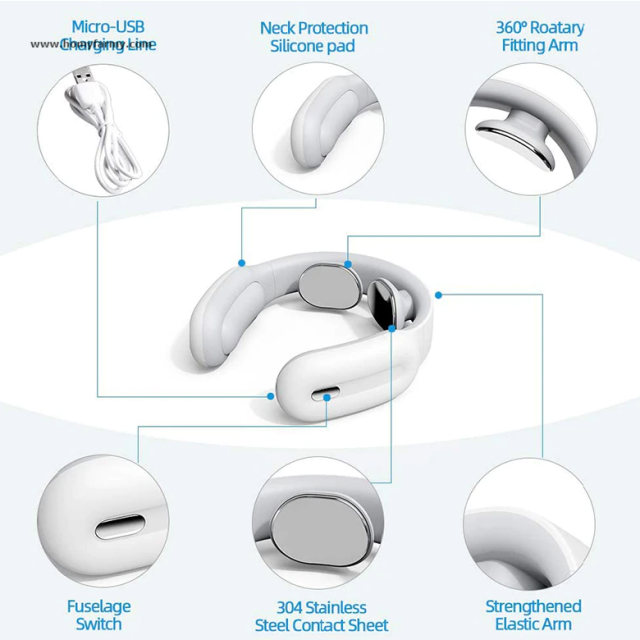 AN ADVANCED HEATING SYSTEM
Nobody likes feeling cold at the neck. The Smart Neck Massager delivers on-demand heat for 107.6°F (42° celcius) of warmth in just three seconds. Relieve sore and tired muscles on the spot.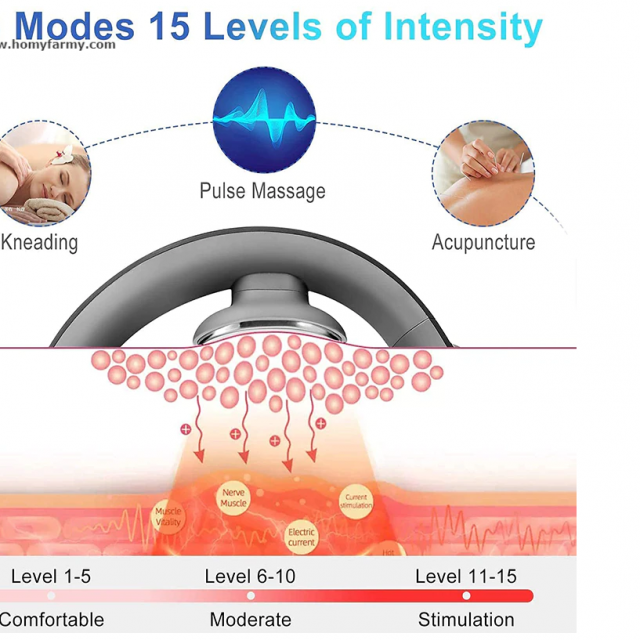 Product Description:
Material: ABS plastic, 304 stainless steel
Size: 142 x 138 x 60 mm / 5.59 x 5.43 x 2.36″
Weight: 160g /0.35lb (less than the weight of most mobile phones)
Charging Method: USB
Voltage Parameters: DC5V; 1A; 5W
Built-in Lithium Battery Capacity: 450mAh
Colors available: Pink, White, Blue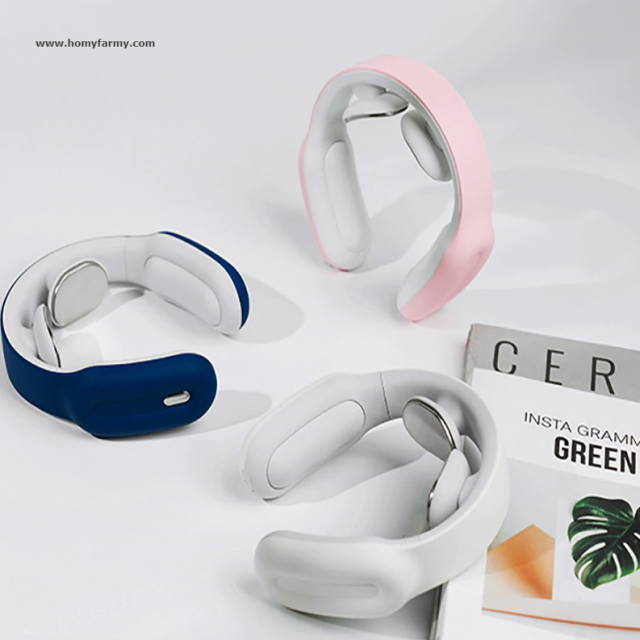 Neck muscles can be strained from poor posture. Constant sitting at the desk may result in neck strain and stiffness. Chills and ills may result when you exposed your neck to cold air.
How much would it cost you to go for a massage that will only last ONE hour? Invest in a Smart Neck Massager and you have a personal neck massage therapist 24/7 at a fraction of the cost! 
Treat your neck to a warm compress that gives you a consistently warm temperature throughout.  For long-term wellness, just use 15 minutes daily.
Don't suffer through your neck pain. Take charge today and purchase this Smart Neck Massager.  Your neck will thank you for it!
Buy More and Save! Get extras as  gifts to family and friends
Add To Cart Today At 50% OFF!