Reduce Waste And Keep Your Foods Fresh For A Long Time
Transfer Your Meats From Those Non-reusable Polystyrene Foam Tray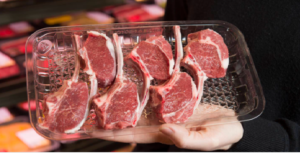 To Our Reusable Food Storage Tray Today!
Check Out This Space Saving and Innovative Seal Design – A Food Storage Tray That's Reusable!
(Reduce Wastage: Bring this to your butcher or fishmonger everytime you shop for meats/seafoods!)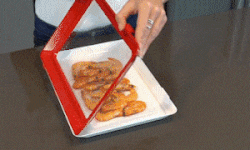 What makes this Reusable Storage Tray SPECIAL?
✅ Comes with a clickable lid to keep foods fresh
✅ Suitable for any sized fridges, refrigerators or freezers (from mini fridges to large ones)
✅ Multiple stacking capability, saving space and making it convenient for everyone.
✅ Reusability – 100% food grade premium material, can be reused again and again after cleaning.
✅Dishwasher, microwave and freezer safe
✅Compact size and sleek design suitable for both indoors or outdoors functions
✅Doubles up as a serving tray!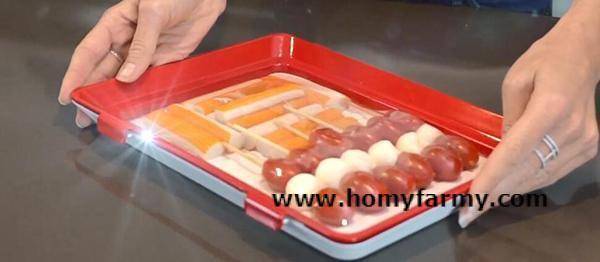 High- tech manufacturing for the elastic film, BPA free, 100% food grade ensures that it is pressure and puncture resistant, and is reusable.
Very creative buckle design, easy to use, firmly lock food, prevent overflow. This reusable food storage tray is suitable for home life, camping, party, outdoors or indoors.
No more cling wraps, styrofoam trays, disposable freezer bags! Protect the environment and the health of your family.

High-quality 100% food grade film seal, with a certain degree of resistance to puncture and compression, so as to achieve the perfect sealing of food.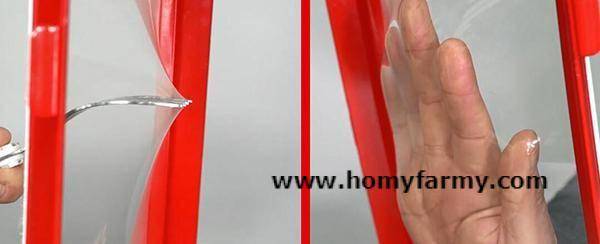 Innovative design, sleek and compact – suitable for all occasions, whether as take-outs or at parties.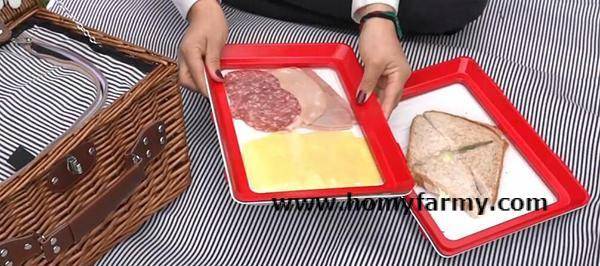 PACKAGE INCLUDE:
2 or 4 packs Reusable Food Storage Tray.
Add to Cart now at 50% Off!