Never Go Out of Style With These Creative Ceramic Cactus Ornaments
This Ceramic Cactus Ornament item will always find a place in every room. From the study nook, living room, and kitchen to the bedroom.
Extraordinarily versatile and long-lasting, add it next to your other decor or on its own. Place it front and center or dress up a space, the choice is yours.
If you are into unique plant miniature or figurine decor, then you are certainly going to love this! And you can use them as your ring holders too 🙂
For just US $22.00, grab them now before we're out of stock.
CREATIVE CACTUS FIGURINE DESCRIPTION
Material: Ceramic & Enamel
Sizes available: rough estimations only
Small: ( 5cm/2inch x 14cm/5.5inch)
Medium: (6cm/2.4 inch x 18.5cm /7.3 inch)
Large: (7cm/2.8inch x 21.5cm/8.5inch)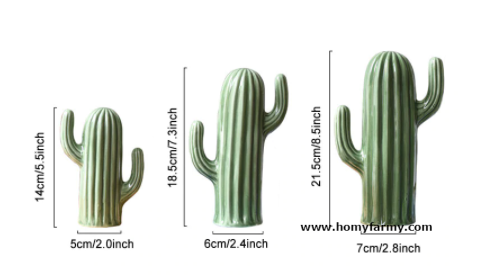 Color: White green to dark green (please note color variations may differ due to monitor screen)
Packaging: Each item will be carefully bubble wrapped for protection.
Each ceramic cactus is handcrafted to the highest quality, with attention to detail by our skilled craftsperson and a beautiful machine finish
Limited item. The sale is on, while stocks last. Due to its long creation process, items will not be replenished once stores are gone.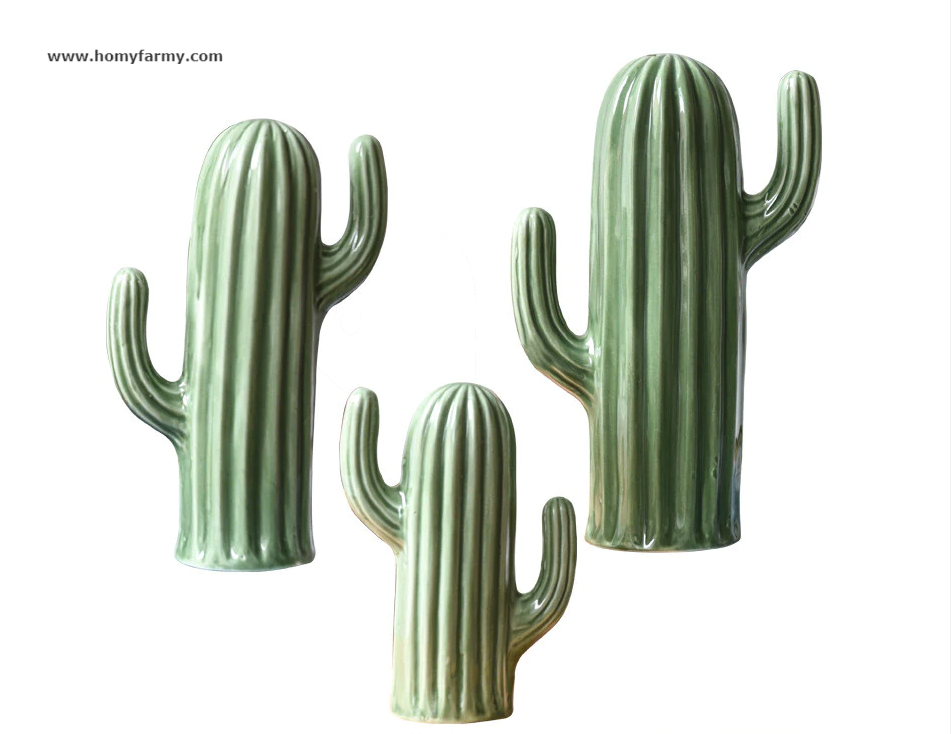 IDEAS ON WHERE TO PLACE THEM:
The choice is yours! Grab one at 50% off or all three at 60% OFF
Buy risk-free. In the unlikely situation that you are not happy after receiving the product, please email us via the contact form and we will do our best to make it right.
Not sold in stores.
100% satisfaction guarantee
No fuss, easy returns
Delivery – please allow 15 to 25 working days (Due to covid situation where manpower is reduced for social distancing, the delivery times may take longer)
Add to the cart Today!