Aluminum Foil Repair Tape
Cut and Stick. Just 2 steps this Aluminum Foil Repair Tape. Mend any leak and crack in one minute!!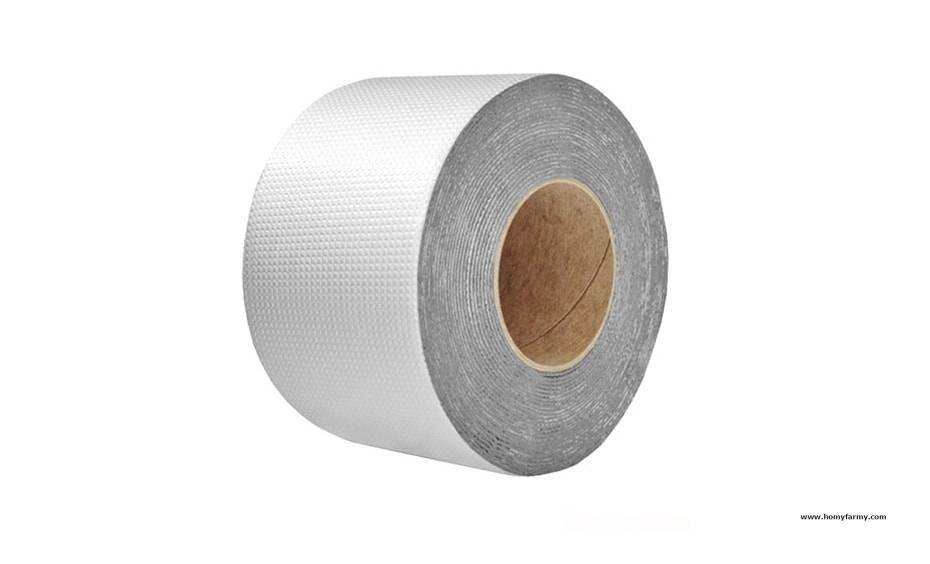 Patch Large Holes, Cracks, Gaps, And Tears! Bond Together with Almost Any Object!
Seal Out Water, Air, And Moisture!
Repair Virtually Everything!
🌟 Need a multi-functional super sticky adhesive tape that can fix any leaking issue permanently?🌟
Magical Repair Tape is what you are looking for! Made of high-quality material, our butyl tape is made for permanent use. Once applied on the target object, the repair tape is tightly adhered to on the surface, providing a mess-free and airtight sealing for RV, window, boat sealing, glass, and EPDM rubber roof patching and it can resist extreme temperatures from 40 degrees Celsius – 120 degrees Celsius.
Features of Aluminum Foil Tape Waterproof:
It maintains flexibility, and adhesion, can withstand a certain degree of displacement, and deformation has good followability.
It has weather resistance, aging resistance, and water resistance, and has a seal, vibration damping, and protection on the surface.
Very easy to use, just remove the peeled film and seal the butyl tape anywhere you need it.
This sealing tape is widely used in building roofs, surface cracks, RV repairs, windows, marine seals, and glass, and roof repairs.
Waterproof, sealed, and resistant to UV rays (daylight).
How To Use:
Specifications of Aluminum Foil Tape Waterproof:
Size:
Length: 5m (197 inches)
Width: 5cm (1.97 inches) / 10cm (3.94 inches)
Material: Aluminum foil backing, butyl rubber
Package Includes:
1 * Aluminum Foil Tape
Get yours now!