Say⛔STOP⛔ To Paint Scratches And Get Rid Of Dirt And Stains Quickly From Your Car! – Use Plush Car Washing Glove
Take care of your car with our Plush Car Wash glove. If you already have a car washing mitt, why just stick to ONE car wash mitt? Clean like a Pro – get this one too!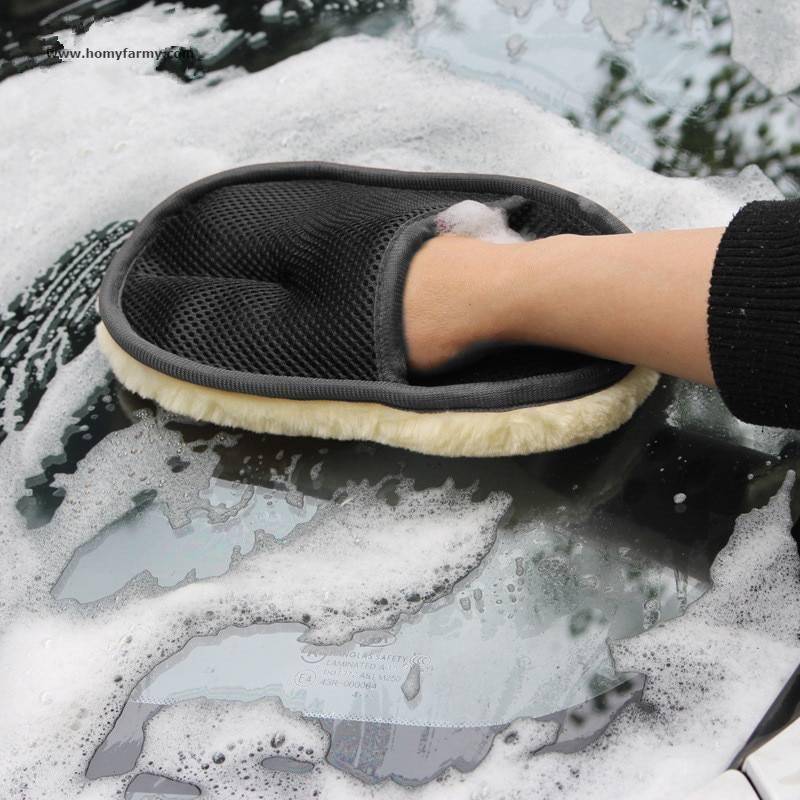 🧽Absolute cleanliness
Receive perfect results without much effort. Dirt will come off easily, this plush car washing glove will do the work (not you). The seam in the middle makes the Glove comfortable and easy to put on and take off.
🌾Environment-friendly
No harsh chemicals are required to wash your car. Just add water! Due to its plush, high-performance material, the Glove does a great job without any harsh chemicals. Our car wash mitts are used and loved by professional cleaners. Long-lasting performance.
Easy to clean. Just soak it in water and leave it out to dry. Also releases all dirt with a quick shot from the water host. Reusable over and over again. If greasy, just use Woolite to clean off the grease. No mess, no fuss.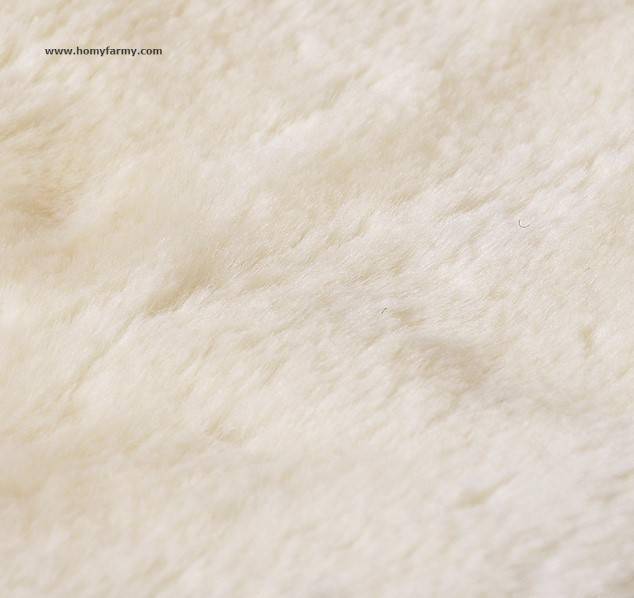 🌿It's quick and easy
It shouldn't take that long to clean your car with our Car Wash Glove. You can also use it as a Dusting Glove. This especially suits both cleaning glass and the interior of the car.
Get two or more of these Plush Car Washing Gloves to care for the interiors and exteriors of your car. Use it wet or dry. It's a high performance every time!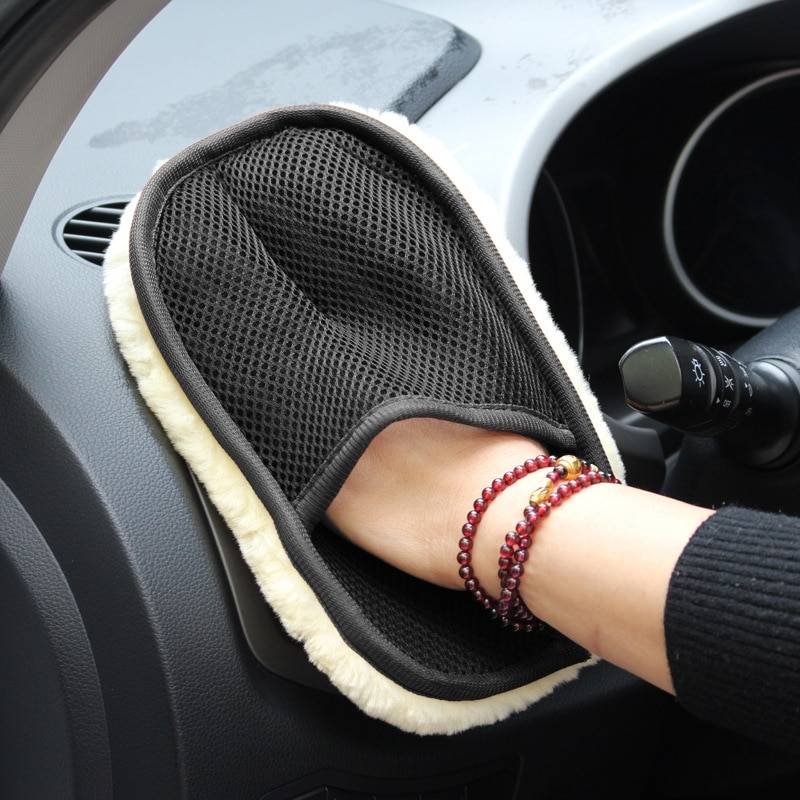 High-quality material, high water-absorbent
🔸 Highly water absorbent: Perfect Combination Of Cashmere Wool And Mesh Cloth
🔸 Soft to the touch, perfectly safe for your car paints
🔸Woolen fibers will scrub off dirt without leaving any scratches
🔸Doesn't leave behind any wool residue. Falling-Off And Delaminating Resistant, Lint Free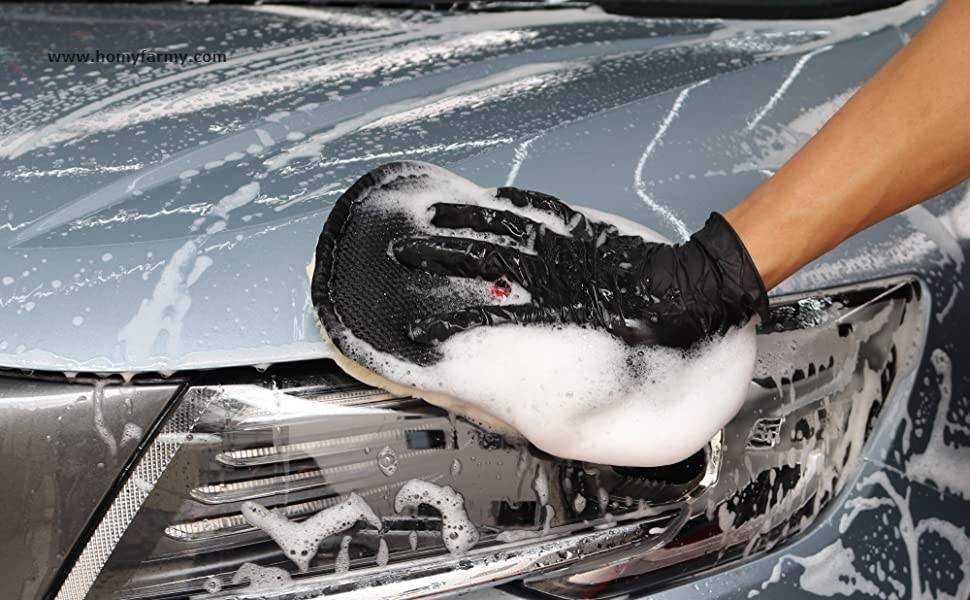 ERGONOMIC DESIGN
🔹 Designed To Fit Your Hands Like A Glove (so that it will not fall off constantly while you wash, like the other oversized ones)
🔹 The Edged Hem Will Keep The Mitts From Slipping When You Are Working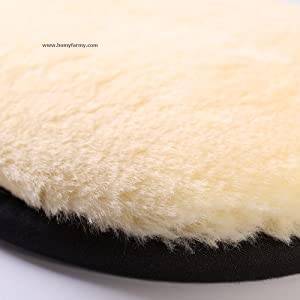 MULTIPURPOSE
✔️Picks up dust easily from any interior surfaces
✔️ Ideal for home use too especially for dusty cupboards, cobwebs, ceiling fans, blinds and window surfaces
✔️Great as a dust buster for your faux plants or flowers that are collecting dust at home
PREMIUM & RELIABLE
✔️ Synthetic Cashmere Wool, Cutting Velvet
✔️ Large Capacity of Water Absorption
✔️ Falling-Off Resistant, Lint-Free, Scratch-Proof
✔️ Adopted By Premium Wool, Mild Fluff And Fine Wool, Extra Thick and High Density
✔️  Car paint is friendly, Protective, and Safe for Your Beloved Car, A Necessary Tool for all Car Lovers and Auto-Detailers!
Car Washing Cloth Features:
▪️ Color: Black
▪️ Cleans most surfaces: glass, metal, PVC plastics, leather, etc.
▪️ Size: 6*10 in
▪️ Material: Plush
Take yours NOW!