Professional Angle Measuring Protractor
EASY TO USE: Professional Angle Measuring Protractor is extremely simple to use in this multi-angle template tool. Just place the four-sided ruler on the designated work area and adjust it to the specific angle and shape, as you require, then simply tighten the screws. The ruler is very ideal when it is accurately measured.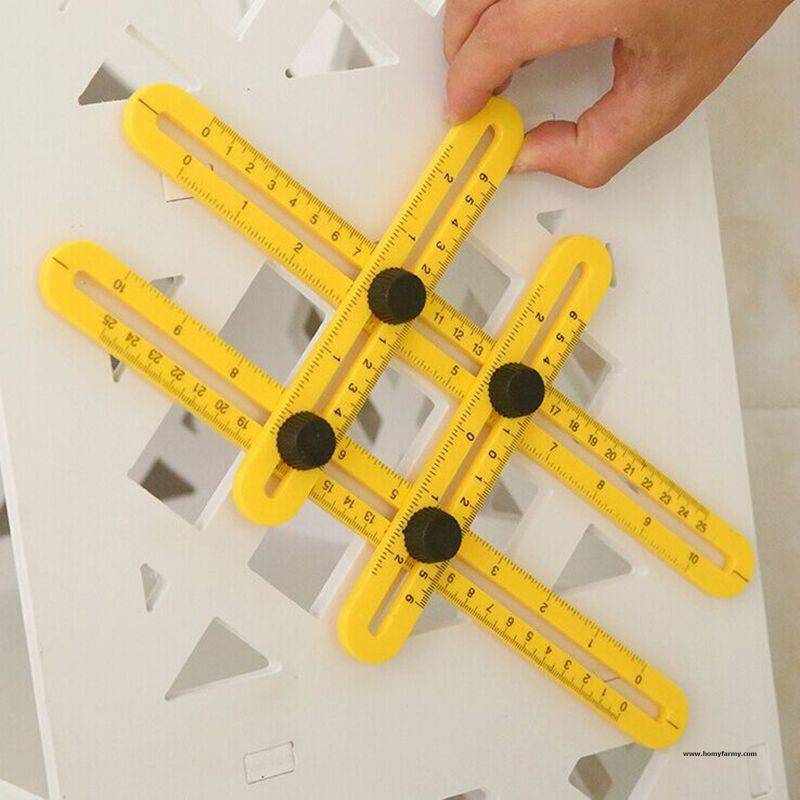 MULTI-FUNCTIONAL TOOL: The Multi-Angle Ruler allows you to measure for different materials, such as tiles, bricks, paving stones, lumber, laminate, woodworking, project kits, and more! Also, be able to measure in both inches and centimeters.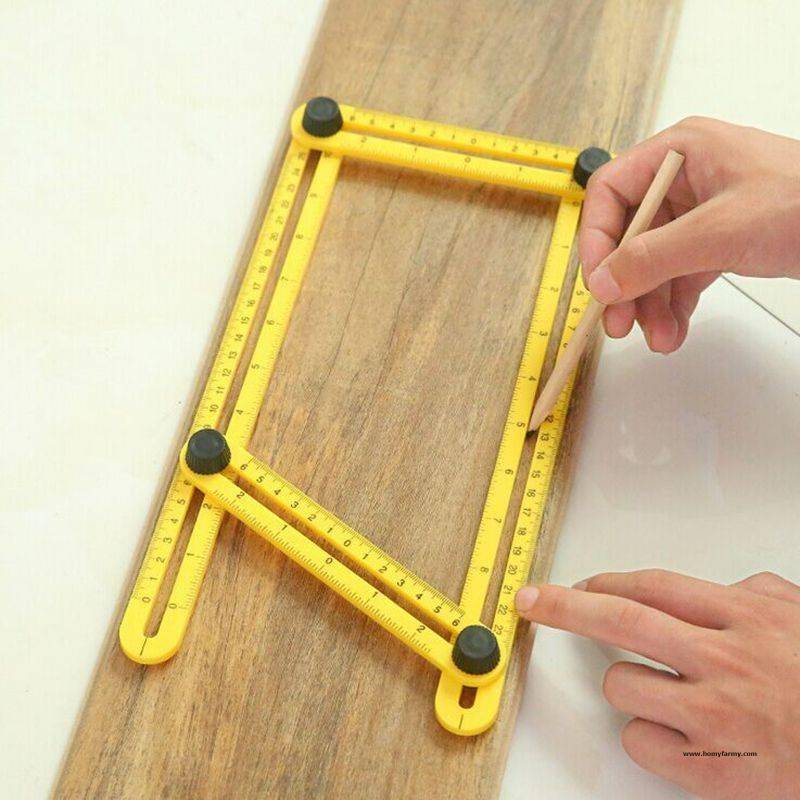 Multi-angle Ruler ADVANTAGE:
This Multi-Angle Ruler is Durable, compact, and lightweight, an excellent portable tool, and easy to fold and carry. suitable for any industry. The tool is folded to facilitate storage and use of a one-handed operation for a unique tightening mechanism.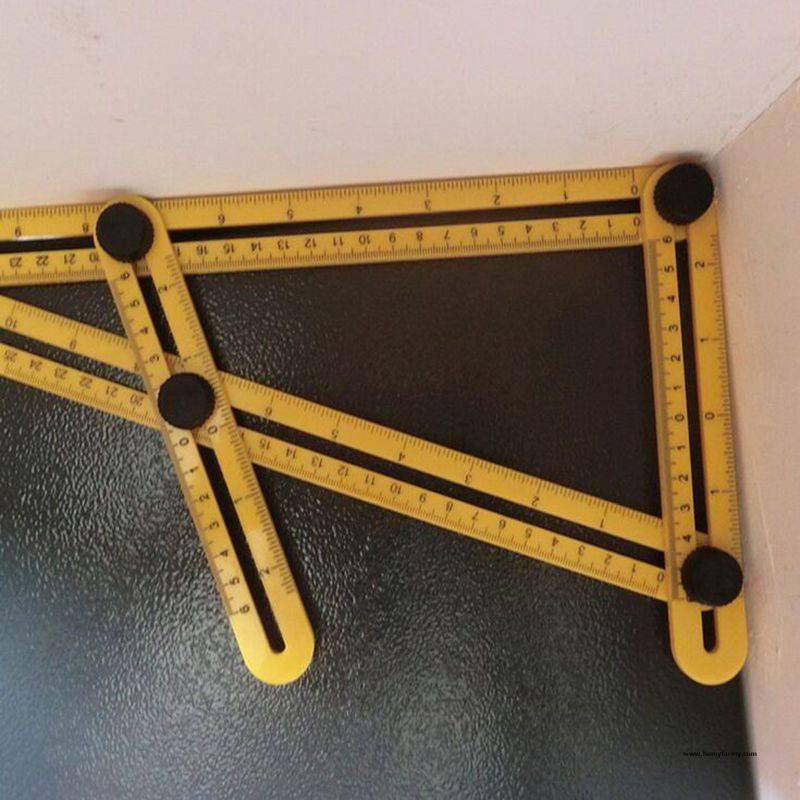 STURDY ALUMINUM ALLOY MATERIAL: Our Universal Angularizer Ruler is made of premium aluminum alloy, which is extremely durable, and resistant to scratch, corrode, etc. You don't have to worry about falling off the top.