Introducing The Universal Car Laptop Holder

– OFFICE IN  YOUR CAR!
Stuck in Traffic? Want To Be Productive While On The Move? Not Wanting To Waste Your Time While You Wait In The Car? Please use this Universal Car Laptop Holder for the passenger side.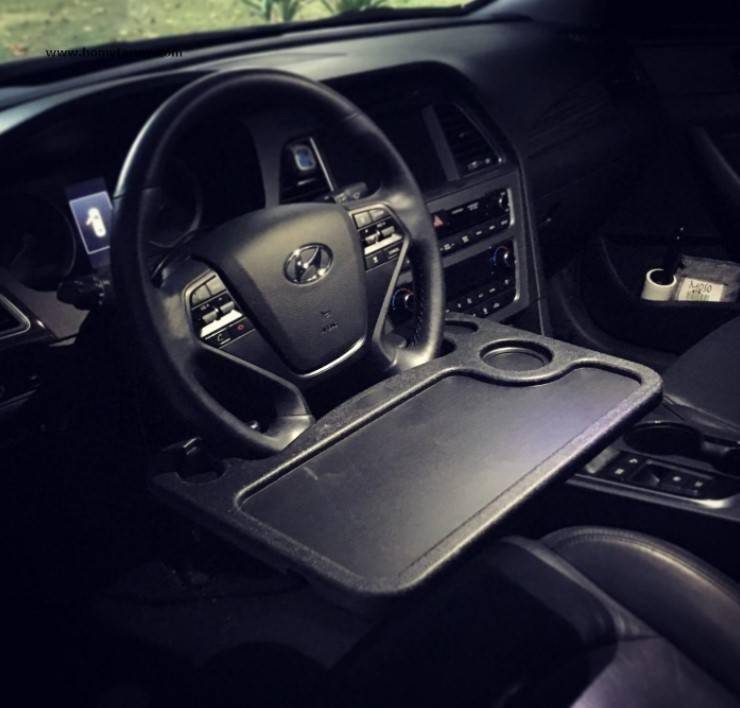 This Universal Car Laptop Holder is designed for the steering wheel, so you don't have to move out if you need to finish some emails or just watch a movie while waiting.
It's two-sided – one side is a laptop desk with a pen holder, and the other side is a food tray.
Very light to carry, but sturdy enough to support a laptop, lunch box, and notepad.
Hook on your steering wheel and you will get an instant ergonomic desk anytime in your car!
Easy to mount on the steering wheel in seconds and can be stowed while not in use.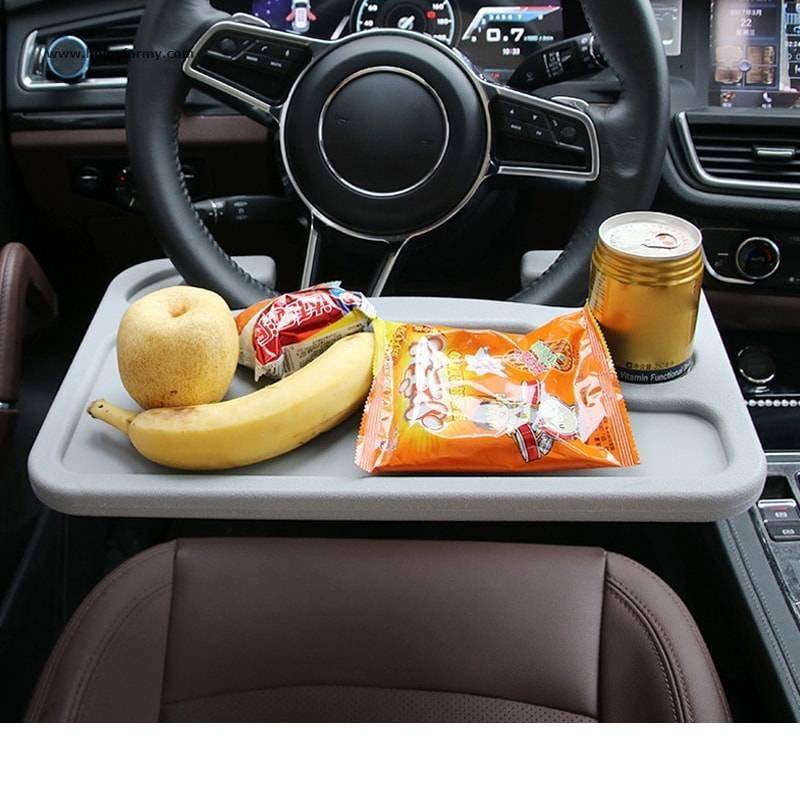 Secure and sturdy – raised front edges won't allow small items to slip down. A non-slip surface supports your laptop in place and prevents scratches to your laptop.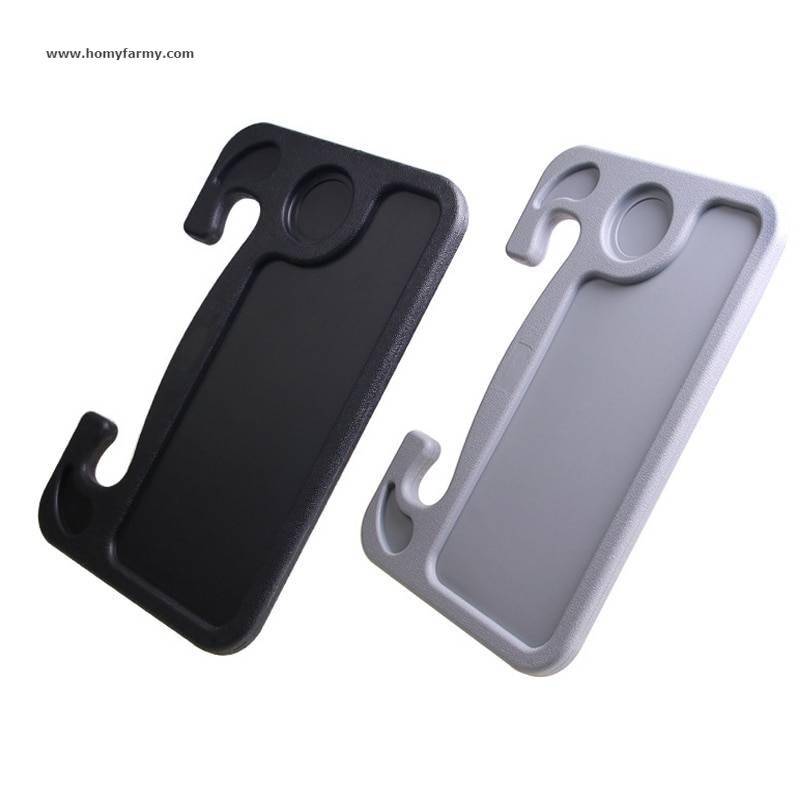 This portable car multi-tray is great for laptops, snacks and drinks, tablets, and phones.
The universal vehicle laptop mount has a glass holder too, so you can be sure you won't spill your drink!  Flat and stable surface for any task in your car.
The lightweight construction makes it easy to carry or store in the back seat pocket while not in use.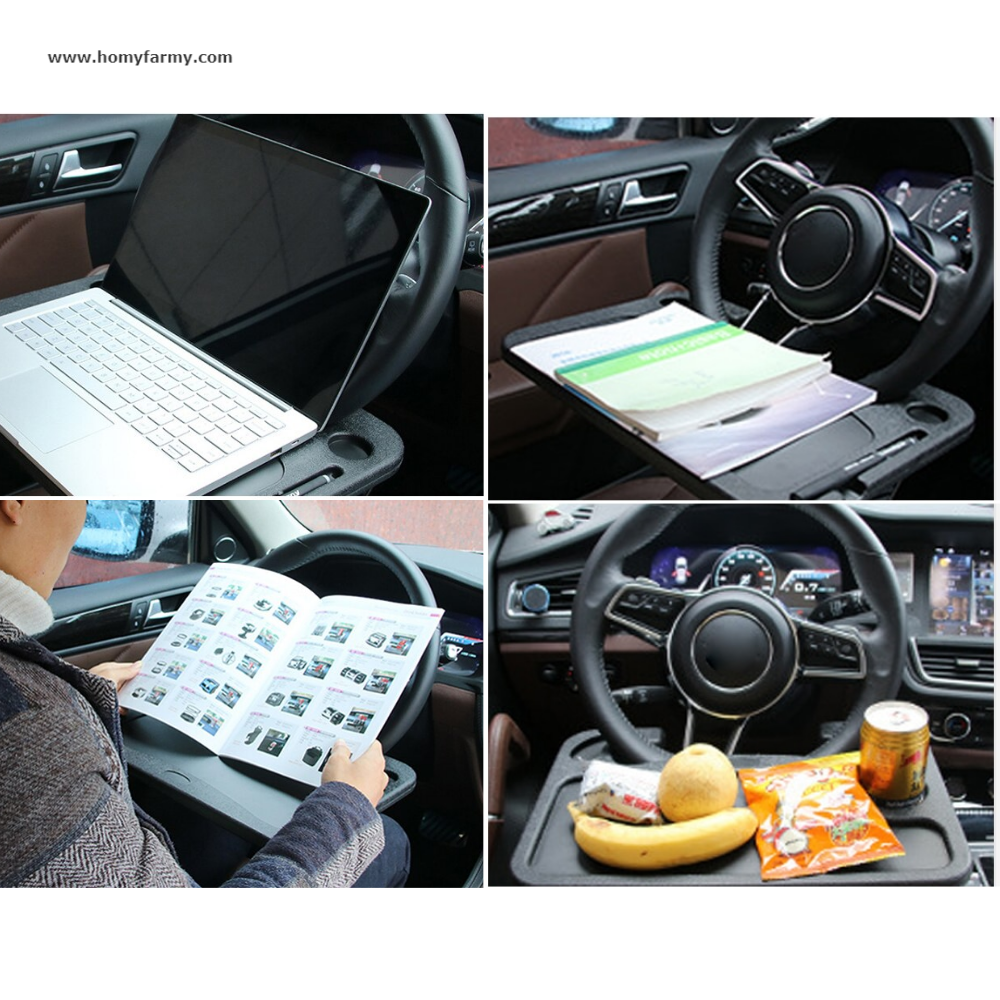 universal vehicle laptop mount Specifications:
Material: ABS
Colors: Black, Gray
Suitable: Universal for all cars
Weight: 21oz
Size: 28 x 42in