Multifunctional Faucet & Sink Installer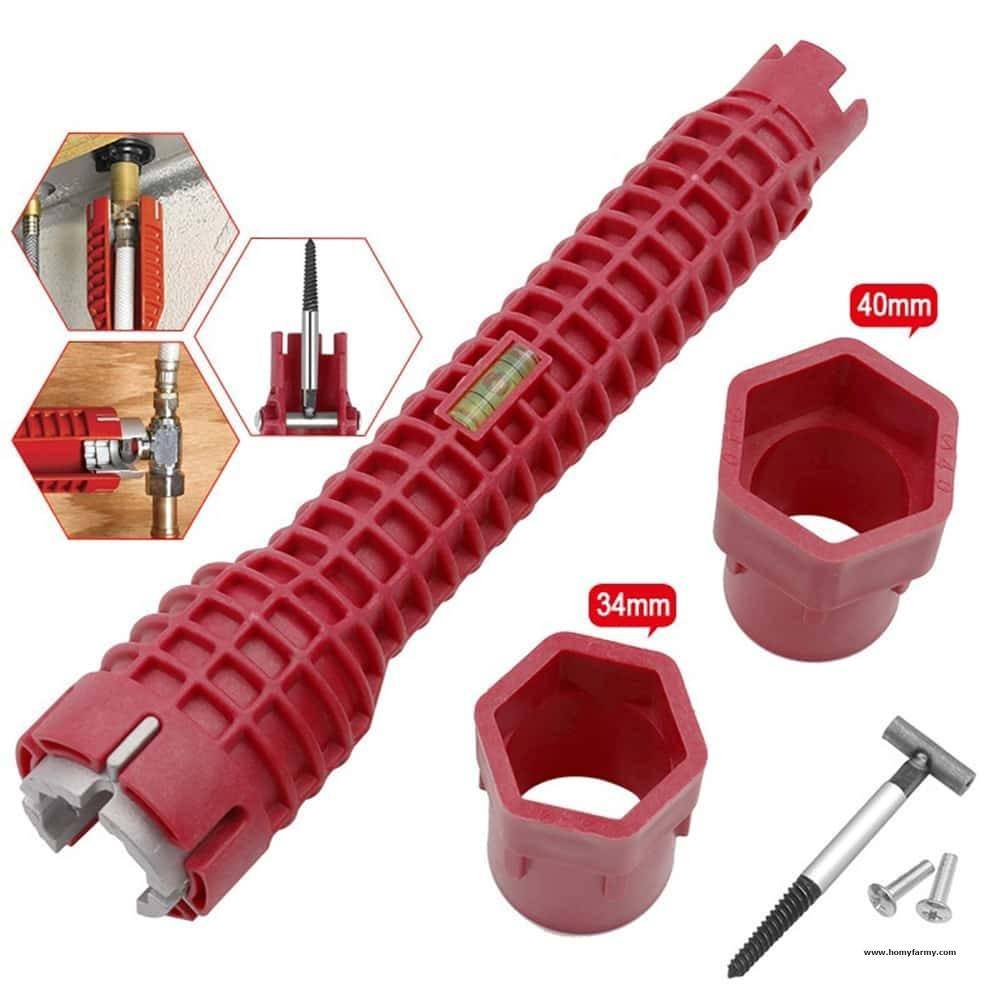 UPGRADE 8 in 1 MULTIPURPOSE INSTALLER: The faucet wrench is suitable for supply nuts/shut off valves/strainer baskets/supply line nut/faucet nuts and can work with most common 2, 3, 4, and 6 tab basin nuts. The different slots and holes in the tool fit the various bolts under the sink.
EXTRA-LONG & OPEN SLOT DESIGN: This multipurpose installer is indispensable in replacing an ordinary wrench in virtually every situation as it fit into that tight area with ease. And the faucet wrench allows easy access over existing supply lines so that you will work sitting down outside of the cabinet.
EFFICIENT DESIGN & LABOR-SAVING HOLE: It is so much more convenient to access tight area and takes less time to turn hard-to-reach mounting nuts on faucets, sprayers and etc.
GREAT CONSTRUCTION & HANDY TO HAVE IN TOOLBOX: The wrench is made of lightweight, high-strength ABS engineering plastic and durable aluminum alloy inserts. This multipurpose wrench is a must-have for your toolboxes.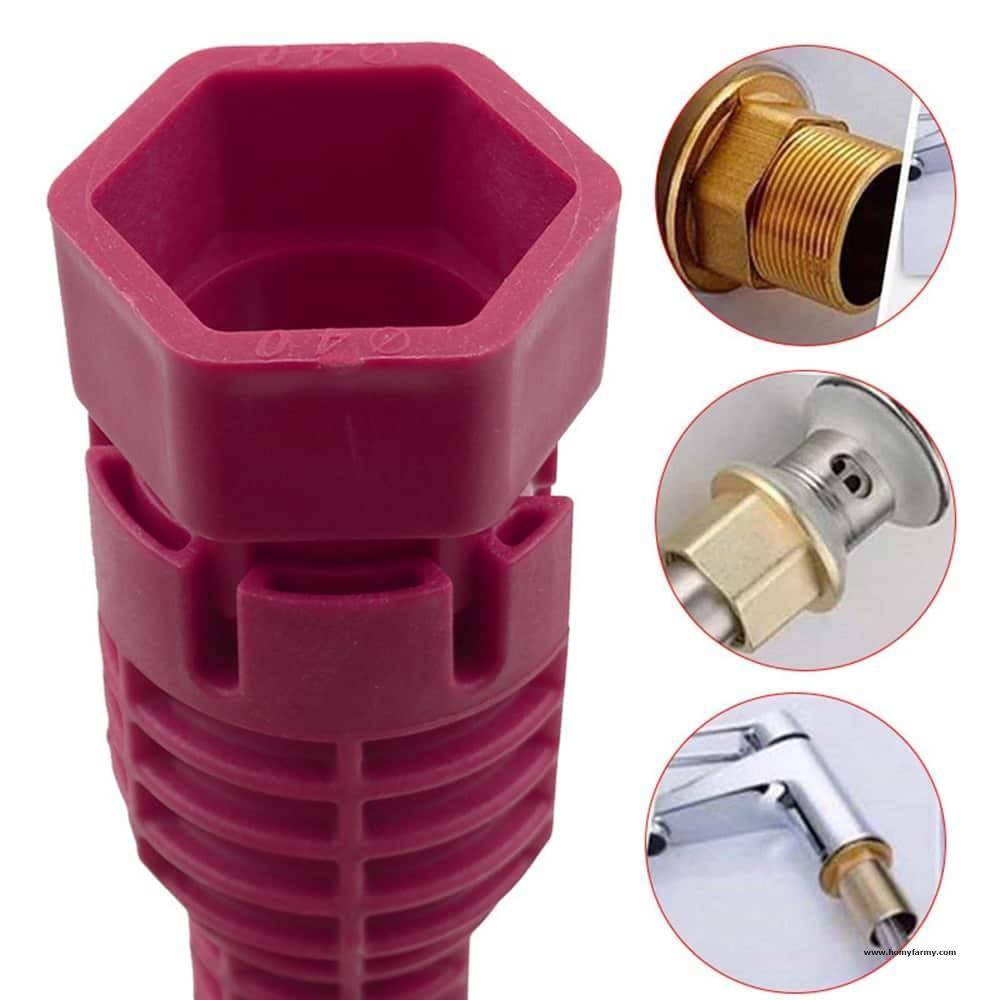 Material: Metal, Plastic
Color: Red
Length: 26 cm/10.2 inches