THIS ANTI-BACTERIAL SILICON TOILET BRUSH IS THE LAST TOILET BRUSH YOU'LL EVER NEED!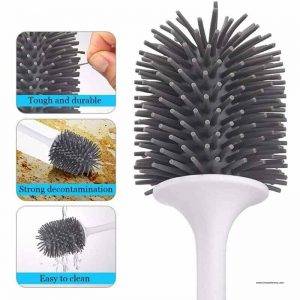 If you have old toilet brushes just sitting in your bathroom, chanсes are bacteria and mold have grown on them over time. Moreover, after repeated use, gunk accumulates, the brush will deteriorate and soon, you'll have to find a new toilet brush. In fact, it's recommended to replace these every six months.
A lot of which will end up in a landfill. Not exactly eco-friendly!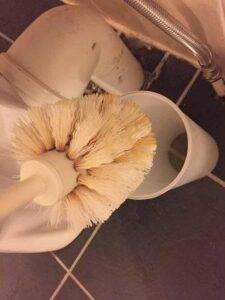 ❌ easily breakable bristle
❌ bacteria collector
❌traps dirt and gunk
❌difficult to clean
❌drips dirty water all over
Now it's time to change to our Anti-bacterial Silicon Toilet Brush.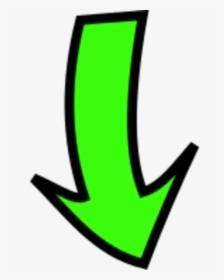 Introducing this Modern Hygienic Antibacterial Silicon Toilet Brush With Holder that is self-sanitizing and
prevents bacteria from multiplying due to its innovative high-functioning design.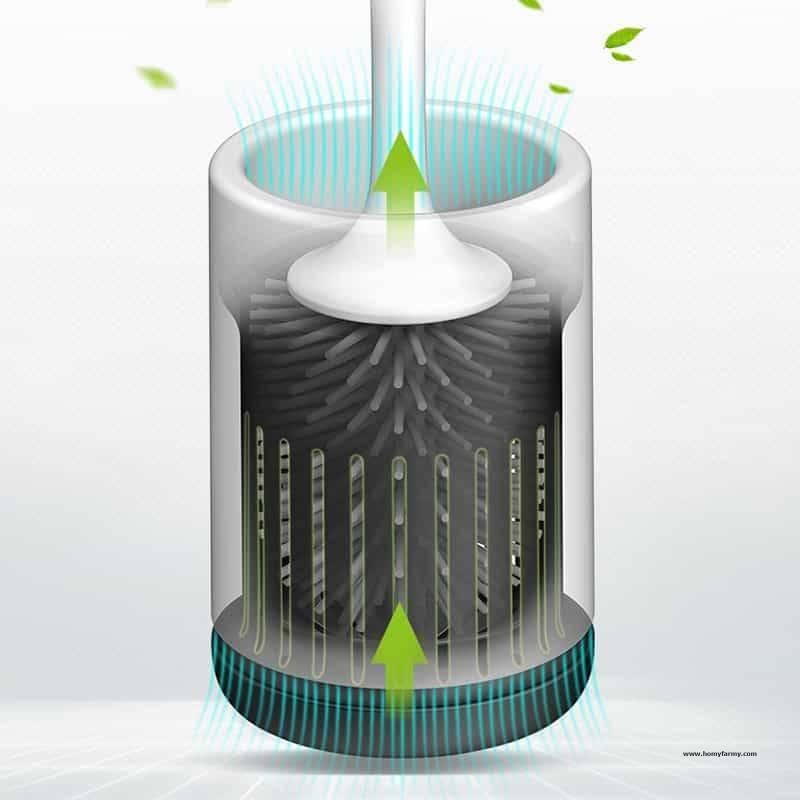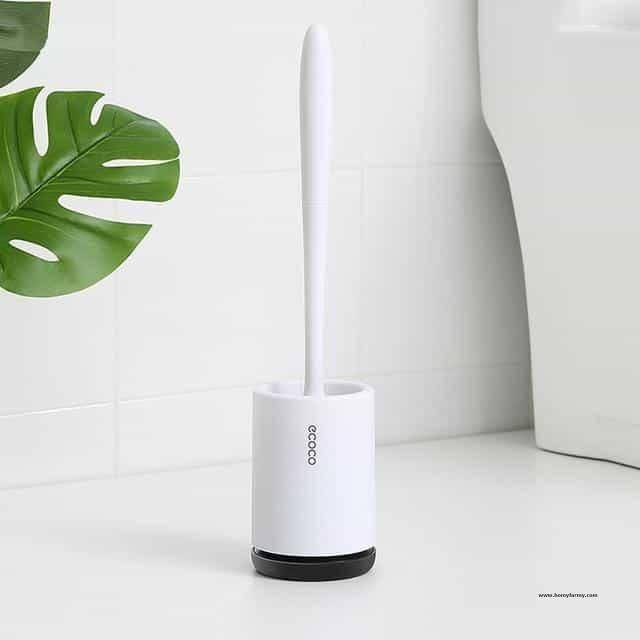 ✅ tough and durable anti-bacterial silicon material
✅ self-sanitizing
✅ reach all corners
✅ sleek and compact design
✅ minimal drips, self-draining feature due to its suspended storage function
✅ self-ventilating design allowing moisture on the brush to air dry naturally
✅floor Mounted or Wall-Mounted
Make Toilet Cleaning Easier! No more scrubbing. Clean grimy and gritty toilet bowls easily and effortlessly!
With bristles made from an anti-bacterial thermoplastic silicon rubber material, our hygienic toilet brush makes toilet scrubbing worry-free. Zero transfer of bacteria and grime resulting in more hygienic and less effort in cleaning your toilets! Save Energy and Get A Much Cleaner Toilet with our Silicon Toilet Brush With Holder Brush.
Plus, the brush never wears out or changes shape thanks to its high-performance durable silicon material.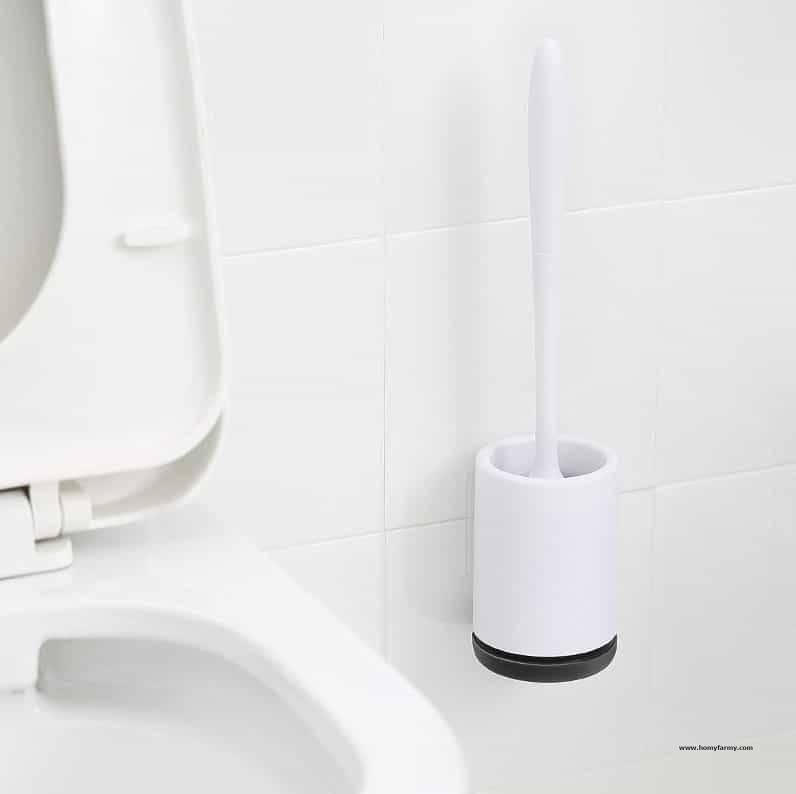 A long handle ergonomic design ensures easy reach for all users. Other toilet brushes are alot shorter. This one comes with a toilet brush holder! AND the option of either wall-mountable or floor-standing design to fit your bathroom layout and aesthetic. The coolest part? The brush holder features a suspended drain to allow water to drain and evaporate, eliminating moisture and mold build-up. How efficient and convenient is that?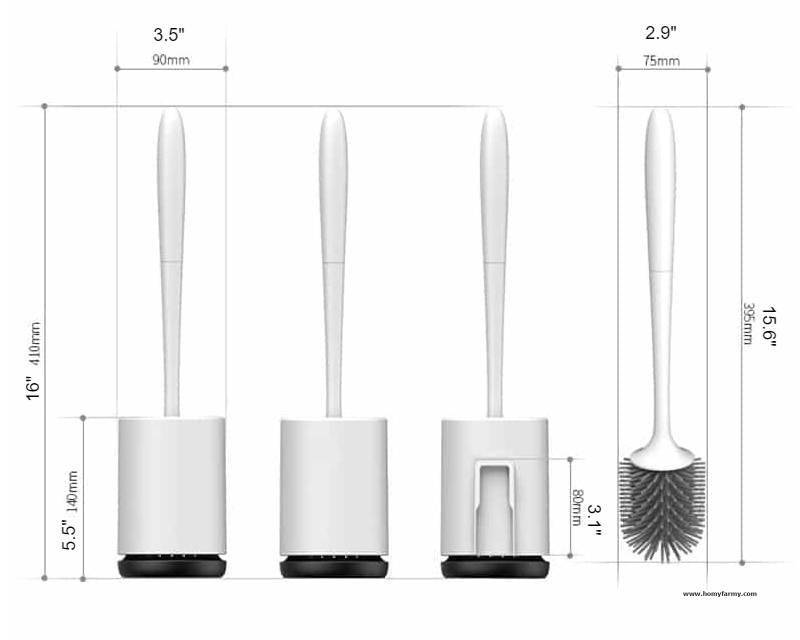 Say goodbye to your old damp, bacteria-harboring toilet brush – and hello to your newest helping hand the Silicone Toilet Brush With Holder.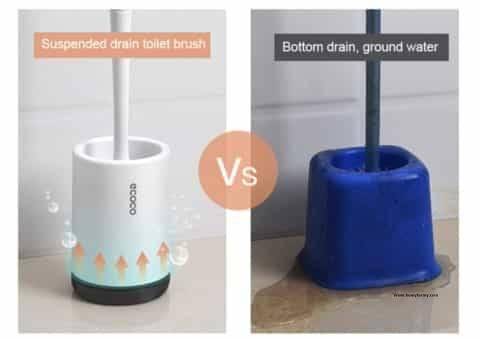 Get Yours Silicon Toilet Brush With Holder Today At 50% OFF! Buy More and SAVE!