Drill Scrubber Brush Kit
Save Money On Your Bathroom Remodeling. Use This First 💪🙌💪
Get Rid Of Tough Dirt And Grime In Seconds!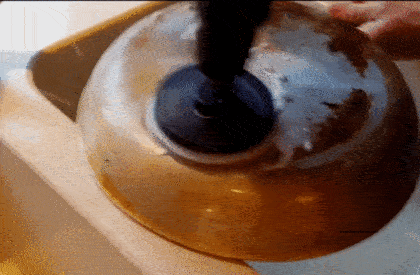 What We Like About our Drill Brush Extension:
✅ Our Drill Scrubber Brush Kit is Easy to use – just attach it to your favorite drill
✅Get rid of tough stains effortlessly!
✅Cleans dried-up grease, and liquid spills on pots, pans, and ovens beautifully
✅Natural cleaning with this powerful scrubber, no harmful cleaning chemicals are required
✅Hard-to-reach corners get cleaned easily with the different shapes, sizes and the extension rod provided
✅Medium stiffness nylon bristles can be used on any toilet, bathroom, walls, or floor without fear of scratching your surfaces
✅ Reduce the time for your scrubbing household chores to just minutes!
✅ Save money on other cleaning products – you only need this 🙂
3 different sizes and shapes of brushes for cleaning around your bathroom surfaces with 150mm (6 inches) black steel extension rod
The kit contains medium-stiffness nylon brushes and an extension rod (for hard-to-reach areas)  that will attach to your favorite cordless drill.
Nylon bristles will not scratch and can be used on tubs, sinks, baseboards, fiberglass shower enclosures, etc.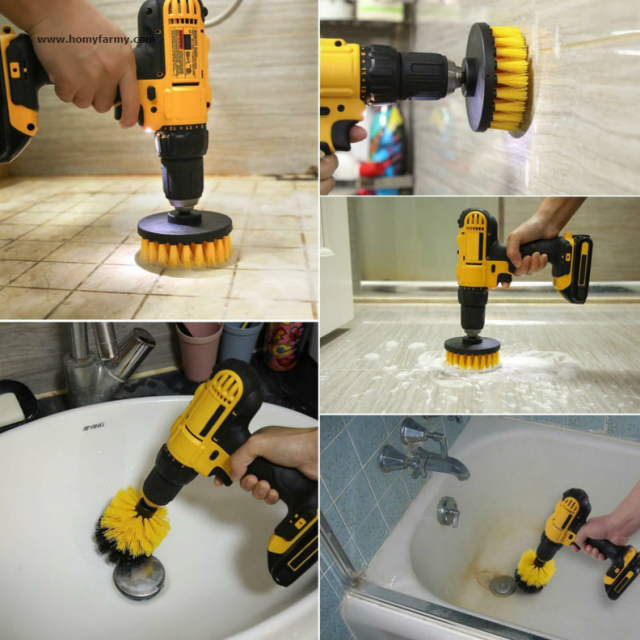 Ideal To Clean:
✅ Bathtubs, showers, and bathroom
✅ Kitchen sinks, countertops
✅ Carpet stains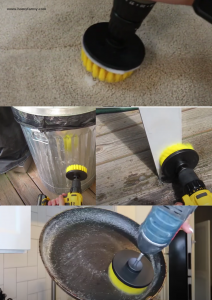 ✅ Greasy Stove tops and Ovens
✅ Greasy top kitchen cabinets due to cooking fumes
✅ Dirty and scum-filled floors & wall tiles
✅ Muddy car tires and rims
✅ Dirty pots & pans and burnt foodstuff on there
✅ Stubborn grout areas
✅ Car upholstery seats and any vehicle floor mats
✅ Dirty trash cans with stubborn stains
✅ Roof tiles and weatherboard exteriors
✅ Hard water stains on your glass windows, sliding doors, and/or shower screens
✅ Dry mud and unsightly mold/mildew stuck on your plant pots and garden tools
✅ Outdoor furniture and plastic chairs
✅ Any tough stains around the house!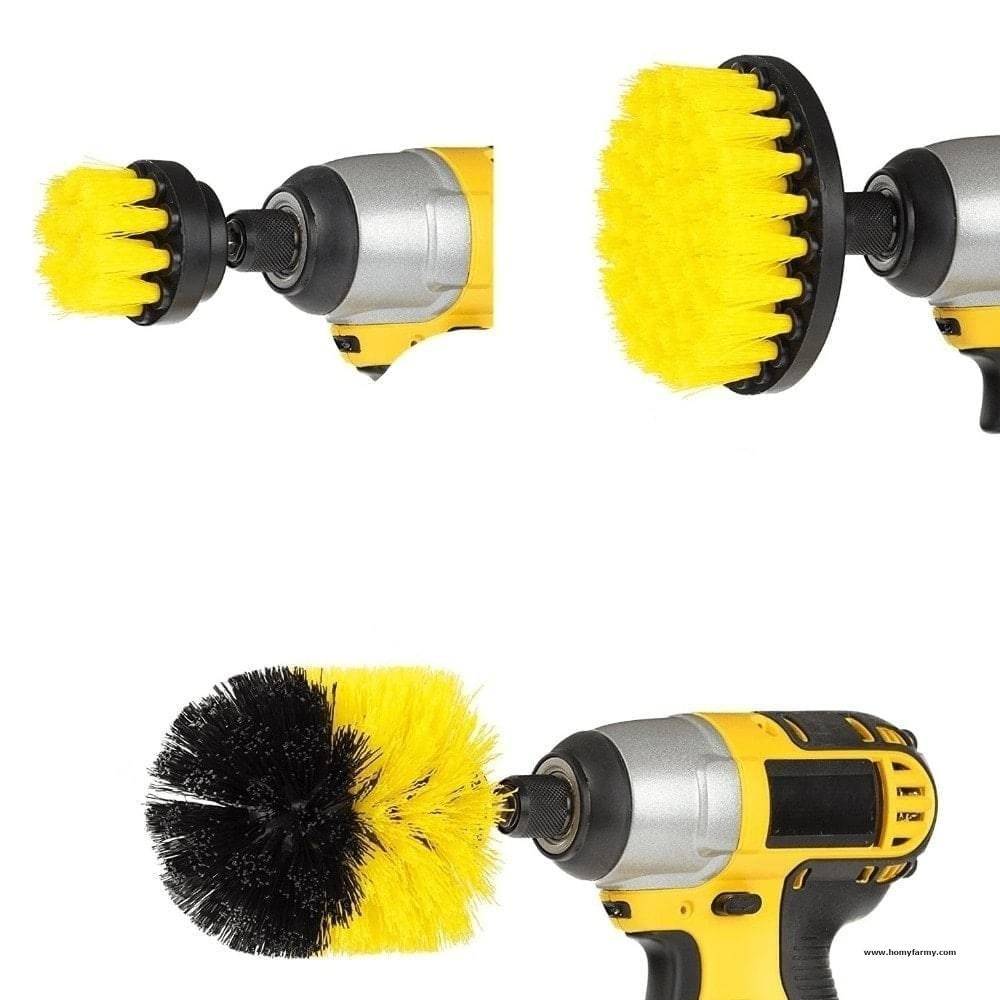 Drill not included!
HAVEN'T GOT A DRILL?
Get it HERE with 40% OFF!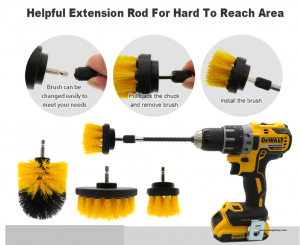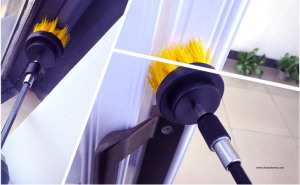 This Scrubber Brush Kit is a Game Changer for all your cleaning needs!
Buy more to give away to friends or family or keep as spare 
Buy Drill Brush Extension 1 Set For 50% Off – Buy More and Save
ADD TO CART Today!