Introducing World's First  Collagen Infused With 4-Layer Protection 
 Plump Up Your Skin While Protecting Yourself From Harmful Viruses.
Helps To Prevent Maskne And Skin Breakouts.
Effective protection, double filters with Skincare Benefits!
Having Skin Breakouts When Wearing A Mask?
Can't Breathe Properly When Wearing A Mask For Long Periods?
Heat & Humidity Causing You Discomfort Whenever You Wear A Mask?
Mask Starts To Smell Bad After Long Hours Of Wearing Them?
Having Anxiety Issues and Can't Wear A Mask For Too Long?
Want To Look Good While Still Masking Up? 😎
Attending Formal Occasions  And Not Want To Look Like You Have Been To The Hospital? 😊
Mask Up With BreatheEasierMask and Experience Long-Lasting Comfort
All Masks Are Not Created Equal
Our Highly Breathable Collagen-Infused BreatheEasierMasks Are:
✔️Fashionable and elegantly designed
✔️Soft, rayon collagen inner layer ensures a smooth and cooling feel for your face
✔️Equipped with an Adjustable strap allows for maximum comfort and snug fit
✔️95% BFE (bacterial filtration efficiency) which helps to protect against harmful bacteria or viruses
✔️Ideal for anyone prone to skin irritations, breakouts, dermatitis, or eczema as it does not irritate the skin
How Does It Protect?
All our masks have 4 layers of protection and are Silvadur™ treated. SILVADUR™ is an antimicrobial technology that releases silver ions in the presence of microbes on fabric surfaces. 1st layer is made from rayon collagen fabric, 2nd  and 3rd layers are double filters (microfilament, hydrophobic filters) flown from Germany and our 4th outer layer is made of moisture-resistant polyester satin from the USA.
These bio-responsive ions neutralize infectious bacteria that cause odour and material degradation, remain active even after 50 washes or in the presence of bleach, and will not degrade in high temperatures.
Untreated fabrics will allow biofilms like acne-causing bacteria and microbes to build up during use which cannot be removed by traditional laundering methods. SILVADUR™ has been tested to deliver significant bacterial and viral reductions.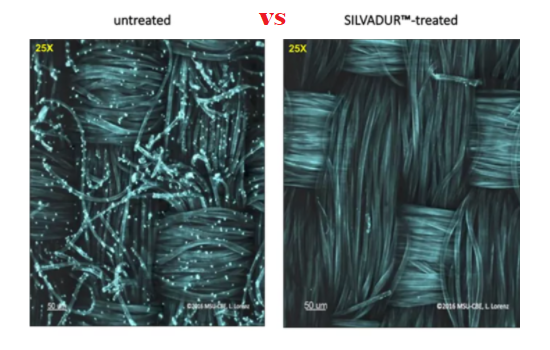 How Does The Collagen Infused BreatheEasierMask (by ShieldMask) Help To Care For The Skin?
Our Collagen Infused BreatheEasierMask contains hydrolyzed marine collagen peptides that support and increase skin collagen.
Our formula is readily absorbed and works within the skin layers for plump and bouncy skin.
It provides excellent hydration for the skin and has SPF 50 for UV protection
Our collagen fabric is tested by SGS Lab, and Intertek and achieved Oeko-Tex standard 100
Our formula uses Supramolecular Technology is readily absorbed and works within the skin layers for plump and bouncy skin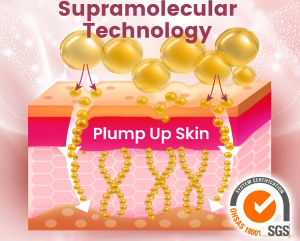 Our Collagen fabric is lab tested and is proven to be moisturizing, cooling, ideal for sensitive or acne-prone skin as well as the ability to eliminate odours effectively including having sun protection of SPF50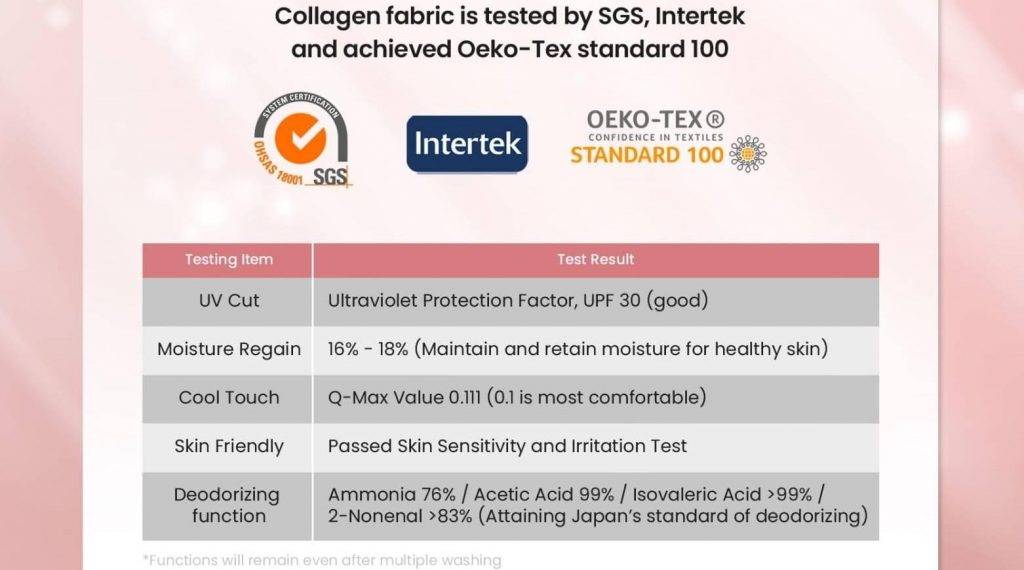 Prolonged use plumps up the skin and helps to take care of your skin while providing protection from harmful viruses!
Did The Masks Go Through Stringent Tests Via International Standards?
Yes! We are anti-bacterial filter certified. Our fabrics are SILVADUR™ treated which removes 99.9% of bacterial growth over repeated washes. Untreated fabrics will allow biofilms like acne-causing bacteria and microbes to build up during use which cannot be removed by traditional laundering methods. SILVADUR™ has been tested to deliver significant bacterial and viral removal.
Our fabrics are also water repellent certified and double microfilament filter  qualified
We are tested by Intertek, and SGS Lab, and achieved Oeko-Tex standard 100
How Does Our BreatheEasierMask (by ShieldMask+)™ Compared With Other Masks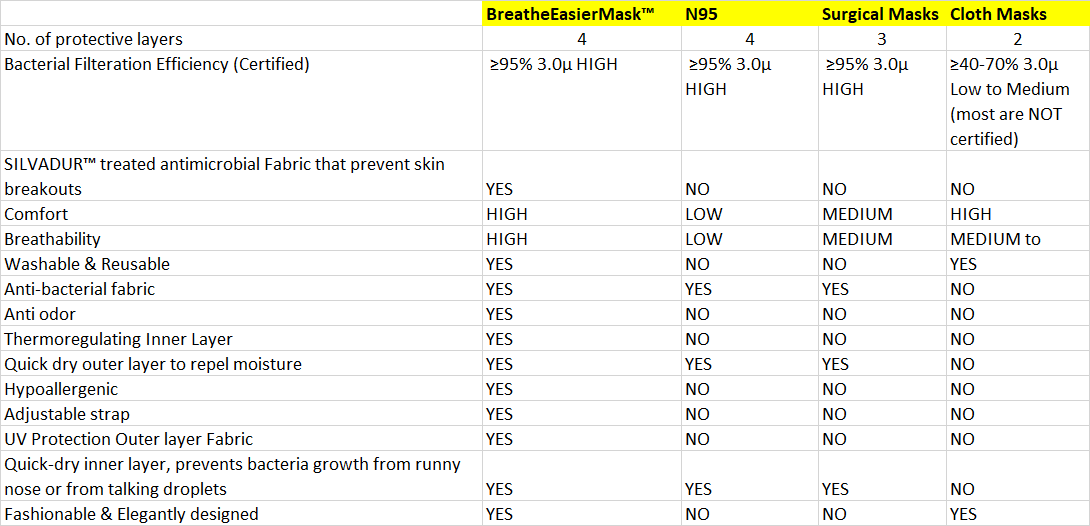 Are All Your Masks Adjustable?
Yes, our masks are standard adult sizes and all our masks come equipped with an adjustable strap which will provide a snug fit to most adult sizes. It can also suit children above the age of 7.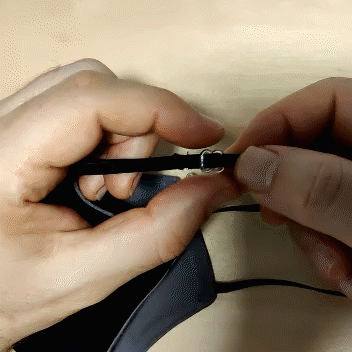 Are Your Masks Suitable For Sports or Workouts? Who are these masks suitable for?
All our masks are designed for day-to-day usage for normal easy breathing.  They are especially ideal when you are travelling, shopping, flying or going anywhere on public transport.
Our Collagen-infused mask is especially suitable for those who want to experience a higher level of breathability as it has an embedded nose wire or nose clip to allow space for easy breathing.  It is for use when exercising at the gym as the inner layer is made from rayon collagen fabric and has a cooling effect on the face with skincare benefits.
They are also especially great for anyone working in the hospitality industry, where you may need to wear the masks for long hours either in restaurants, cafes, front line staff at hotels, flight attendants, airport staff or any public sector places where wearing a mask is advisable due to the close proximity with people
Will The Masks Fog Glasses?
Our masks are not designed as anti-fog masks. Depending on how close you wear them, you may experience some fogging – however our straps are adjustable and we suggest tightening the straps for a snug fit to cover your face.  For a limited time, ALL BreatheEasierMask purchases will also include ONE  anti-fog glasses or sunglasses wipe worth $9.99 FOC!
How Are The Masks Packed?
The masks are packed individually and sealed in a transparent bag.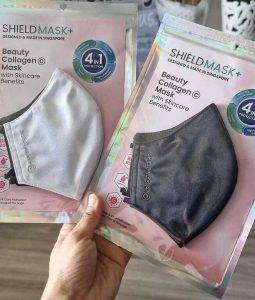 What Are The Wash & Care Instructions
All our masks are machine washable. Depending on usage, we recommend washing them at least once a week. To prolong usage, it is important to place them in a laundry wash bag first, cold wash with a gentle cycle or for delicates with mild detergent and air dry
Hand washing is of course encouraged and recommended.
How Long Will The Delivery Be?
We ship to most countries. Free shipping will take 10-15 days depending on where you are, with 1 to 3 business days of processing time. Delivery can be longer due to covid delays.
If however, you would like to order in bulk  (>10 masks) for in-stock items and are happy to pay for expedited shipping, please email us at support for a quote with your full address
Do You Accept Returns?
Due to hygiene reasons, we do not accept returns for the masks.
If in the unlikely event that the wrong item was delivered and the item was not yet opened, you may email us at support for assistance.
Do All Your Masks Come With A Mask Holder and the Anti-Fog Glasses/Sunglasses Wipe?
YES. Our mask lanyard acts as both a mask extension (or ear saver) as well a mask holder. The length is adjustable so kids can wear them too!
Any mask orders come with a  1) BreatheEasierMask Lanyard and 2) Anti-fog Glasses/Sunglasses Reusable Wipe (1 pcs)  worth $20, FREE -while stocks last.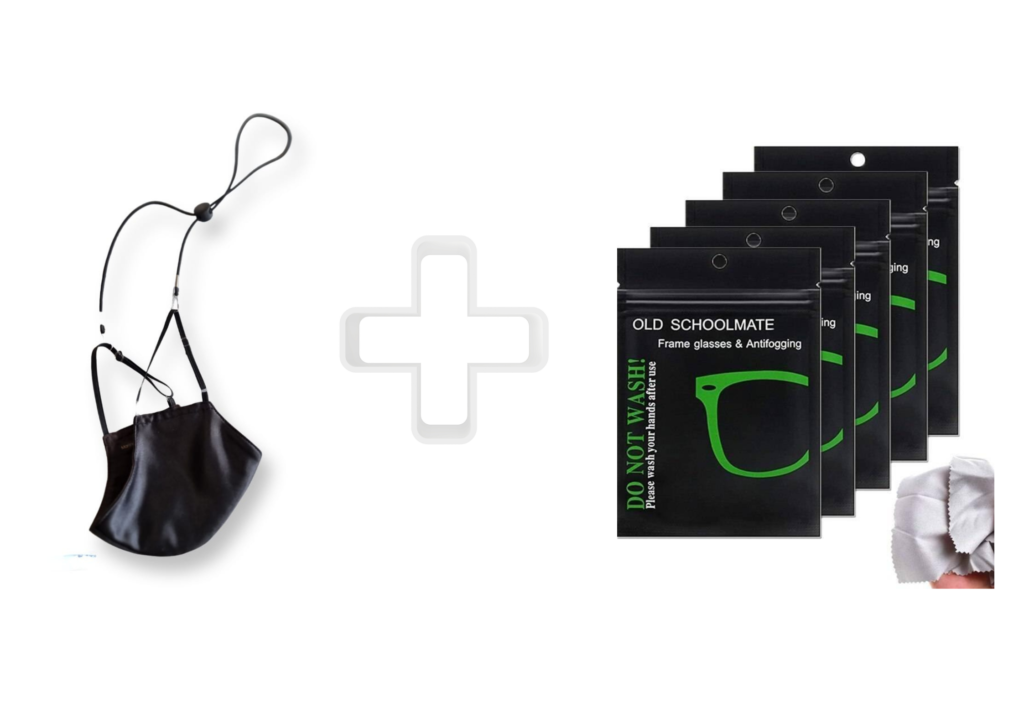 WHAT ARE YOU WAITING FOR?
11 Reasons Why You Should Get Our Highly Breathable Mask!
✔️Highly breathable, using rayon collagen fabric, with inbuilt nose wire to allow space to breathe
✔️Hypoallergenic – Ideal for Sensitive Skin!
✔️Eco-friendly material
✔️ Reusable and washable
✔️ Stretch-fit
✔️ Repel Moisture
✔️Anti-bacterial fabric prevents odours even after using it for long hours!
✔️ Adjustable straps: fits most adult sizes snugly
✔️ UV -Protection
✔️ Quick-dry
✔️Cost – Effective
Get 2 or more for free shipping and SAVE an Extra 10% for 3 or more masks.
Ideal as  Gifts – Get Yours TODAY!
P.s  For 2 or more purchases, please choose the "Free Shipping" option at checkout