Pruning Shears Cutting Tool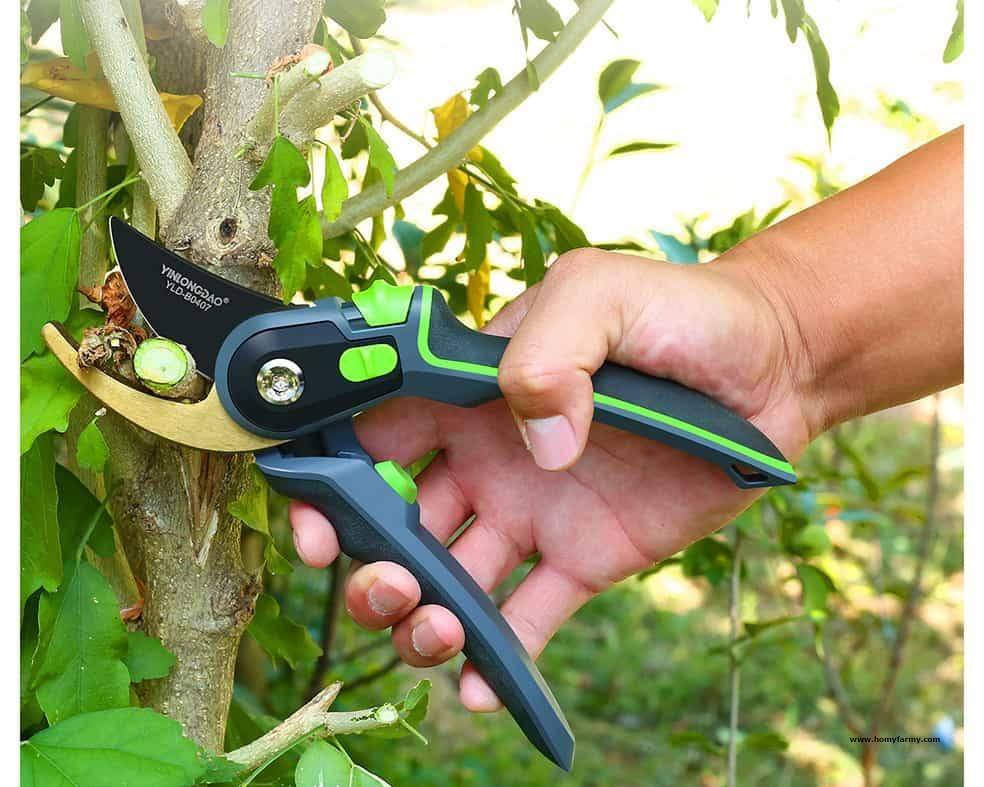 1. Pruning Shears Cutting Tool Quality blade made with Ultra-fine Polishing Technology.
2. These pruning shears scissor are ergonomically designed non-slip handles are strong, lightweight, and comfortable.
3. Pruners can cut up to 3/4 inches diameter size tree branches. This may vary depending on tree species.
4. It is suitable for the semi-mechanized operation of melon seedlings such as fruit branches, watermelons, and cucumbers.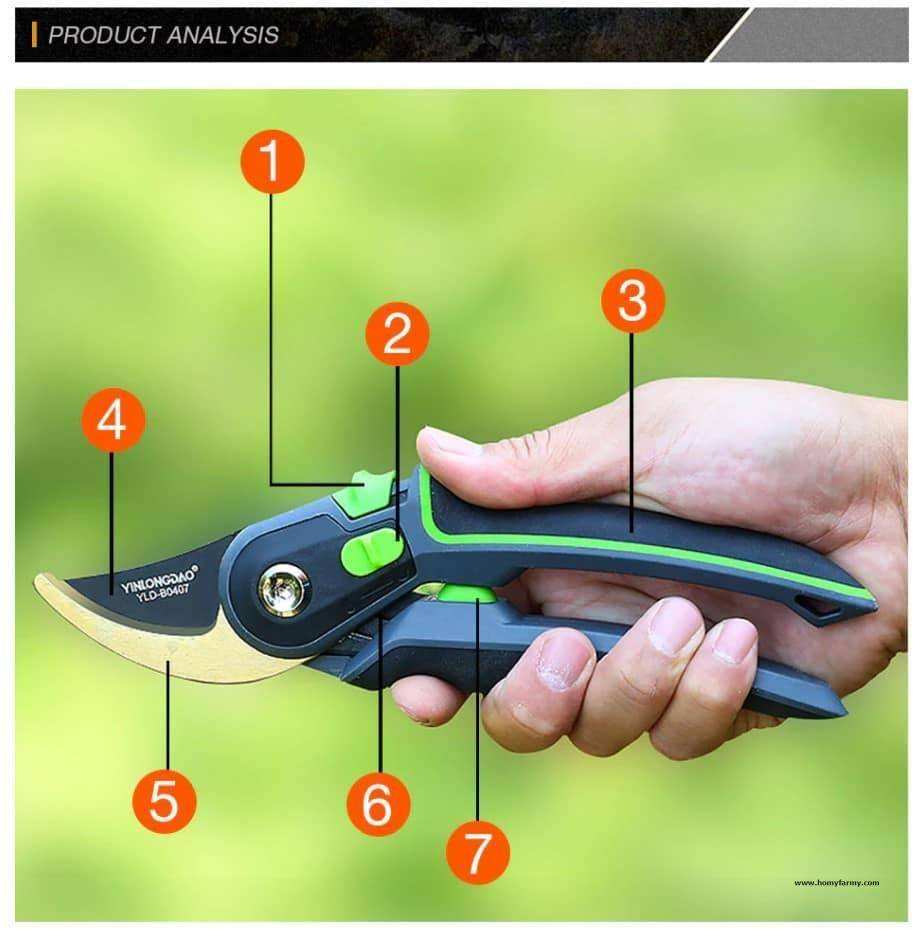 1. Pruning shears scissor is One-handed safety lock
2. Two-speed blade opening and closing adjustment
3. Soft rubber han dle
4. Anti-rust coating
5. Stainless steel titanium-plated knife
6. Built-in spring
7. Shockproof cushion