ENJOY A BUG-FREE ENVIRONMENT IN YOUR HOME!
Keep pesky pests away while still allowing the fresh breeze to come in with the Magnetic Screen Door! This mesh door screen provides your home not only great convenience but with a more efficient way to come in and out of the house. It instantly opens and magically snaps behind you using a number of strategically placed magnets.
In addition, its smooth mesh allows fresh air to come into the house without getting worried sick about the nasty mosquitoes, bugs, moths, and other flying pests that might pass through the door. Furthermore, it can be easily installed in the kitchen, living room, bedroom, dining room, etc.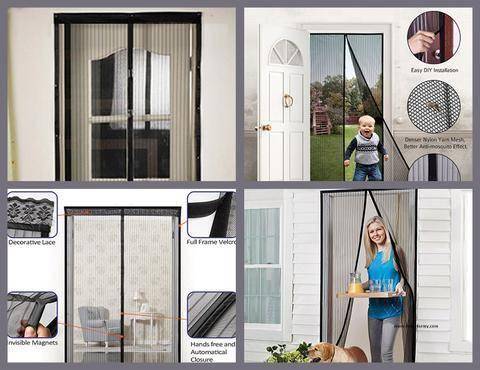 Now you have a screened entryway you can travel through with full hands. You no longer have to open and close the door for your pet or worry that your child will forget to close the door behind them. The Magic Mesh stays up all season and then folds up easily for storage. Enjoy the comfort of an open door while keeping the bugs out with the Magnetic Screen Door!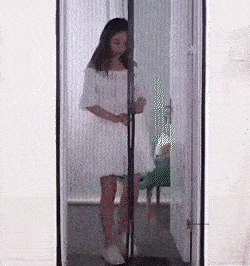 Keep Bugs Out While Hands-Free
This is an innovative screen door to keep your family from annoying mosquitos, flies, and insects.
With this magnetic screen door installed, your place is filled with natural air and you can easily pass through without hands as it can open and close automatically.
It also allows toddlers and pets to go through freely so you do not have to open and close the door a hundred times for them.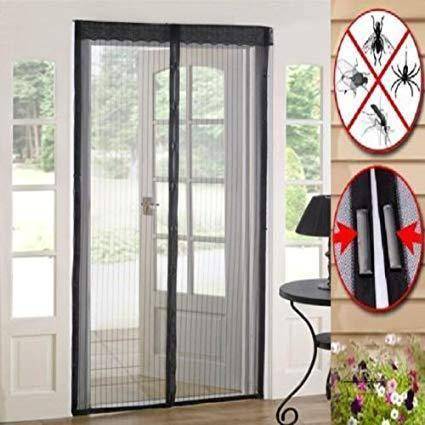 Perfect Magnetic Fastening
Powerful magnetic gap-free seal automatically snaps shut, using a combination of long magnet strips and strong magnet blocks, this Magnetic Mesh Insect Screen Door is sewn into the seam providing a perfect seal from top to bottom
Magnets from competing for mesh products are fastened in plastic clips leaving gaps where bugs will sneak in. With regular use, the plastic clips can come loose and fall off.
Protect your family from the bites of pests that carry diseases without restricting fresh air from coming in.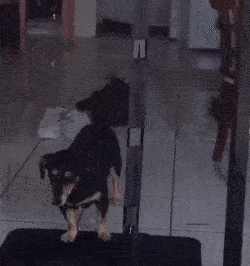 Premium Quality & Small Meshes
Unlike cheap ones, this upgrade magnetic screen door uses fiberglass mesh material featuring getting more air ventilation, and more natural light.
The edge of the mesh curtain is thickened, and more wear-resisting, and the meshes are small enough to keep even the smallest insects out and only let fresh air in
Hook and loop go around the entire top and both sides, ensuring no falling.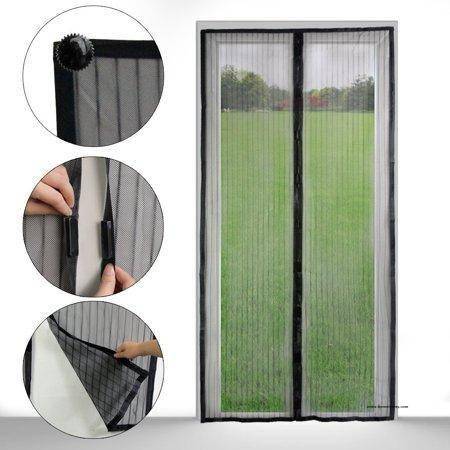 Easy Installation
The screen door can be easily installed in just a few minutes
It doesn't require any special tools or expertise for installation and all the necessary hardware is included
Simply attach the handy hook and loop on your door frame and enjoy some peace of mind. Additional push pins are provided for an installation strong enough to handle high household traffic.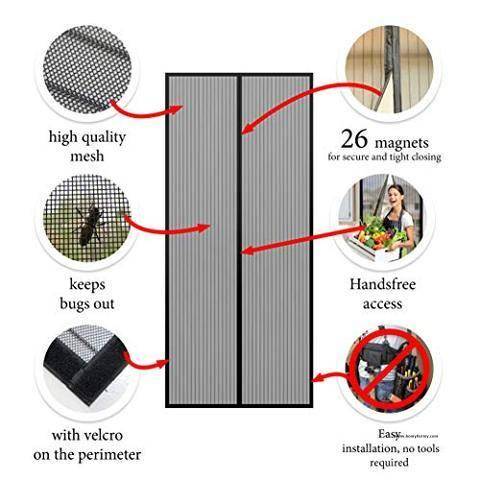 MESH DOOR SCREEN SPECIFICATIONS:
– Use: Door
– Model Number: Anti Mosquito Curtain net
– Screen Netting Material: Polyester Fiber
– Fixed Type: Magnetic Fastener
– Type: Door & Window Screens
– Item: Anti Mosquito Bug Mesh Curtain
– Size: 210*100cm