Gardening requires labor, patience, and lots of love; but it doesn't need to be complicated or strenuous. Good thing we have the new Gardening Gloves With Claws to save the day and give extra time to sip coffee and enjoy the view of your well-kept garden!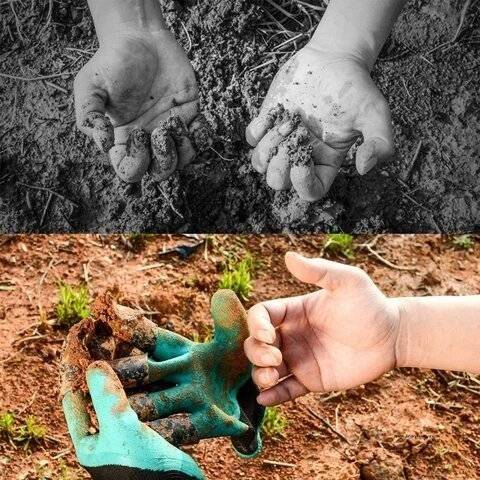 The attached four (4) claws make digging, planting, and raking fast and easy. It's your one-stop solution to handle a variety of gardening tasks. It is durable and non-slip that protects hands and prevents broken fingernails and sore fingertips.
These revolutionary gloves are made from high-quality material that is durable, waterproof, and puncture-resistant latex rubber.  It shields your hands against sharp, thorny plants and other sharp garden debris. No more cuts and blisters from gardening!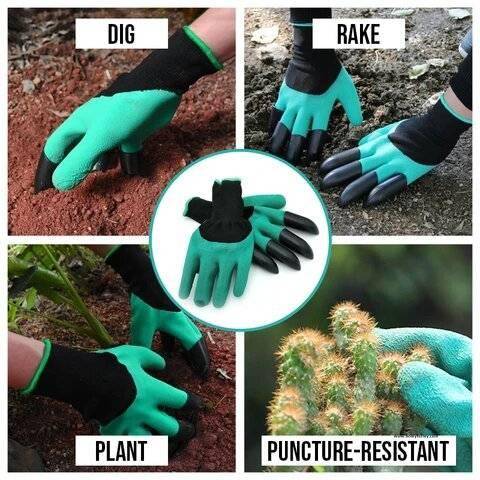 Gloves for gardening use:
Simply wear your regular gloves! Use for digging, planting, raking, and picking up small objects.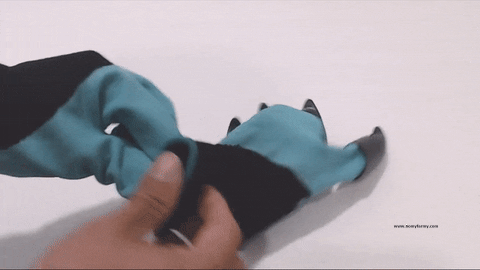 Features:
🌼 QUICK & EASY TO PLANT – 4 ABS plastic claws on one glove. All 4 claws have been attached with an environmentally friendly adhesive. Easy solution for digging, planting, and raking without hand tools. A set of tools in each hand. Perfect for keeping up with your garden work!
🌼 UNIVERSAL SIZE – High-quality latex material allows for a longer stretch, and fits most women, men, and even older kids. The best stylish choice for protecting the hands in the family.
🌼 BREATHABLE DESIGN – Our product back is made of high-permeability nylon material which protects your hands from dirt and sweat and keeps your hands cool even in summer.
🌼 EASY TO CLEAN – Run the gloves through the water and hang them to dry. Save time and nerves with this great tool!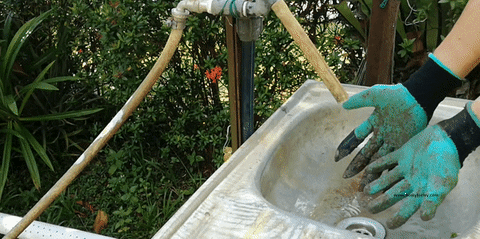 Specifications:
Material: Rubber + ABS Plastic
Size: 9.4 x 4.7 in / 24 x 12 cm
Guaranteed to make gardening fun and hassle-free, these gardening gloves with claws replace the need for most of your garden tools. With these amazing gloves, you can do gardening without even making your hands dirty.