Square Textile Planting Container Review!
1. This Square Textile Planting Container is light and durable, the technology is excellent, the export standard 3.0 polypropylene ribbon is adopted, the bearing capacity is strengthened 10 times, and can not be torn off.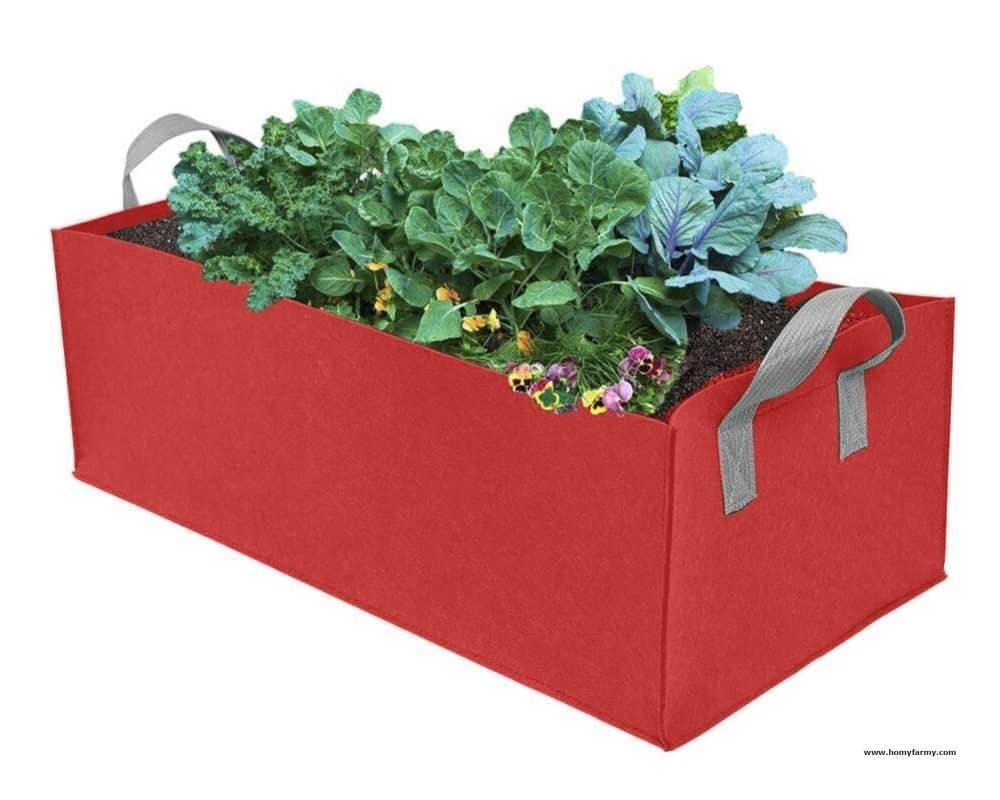 2. Square Grow Bags has A double-layer reinforcement handle is affixed inside to prevent fracture due to insufficient load-bearing.
3. Square Grow Bags is environmentally friendly and durable, breathable, and planting bags can last for a long time.
4. With its diverse color and size and strong selectivity, its back-and-forth reverse needle sewing is used at the interface to prevent the lines from being scattered.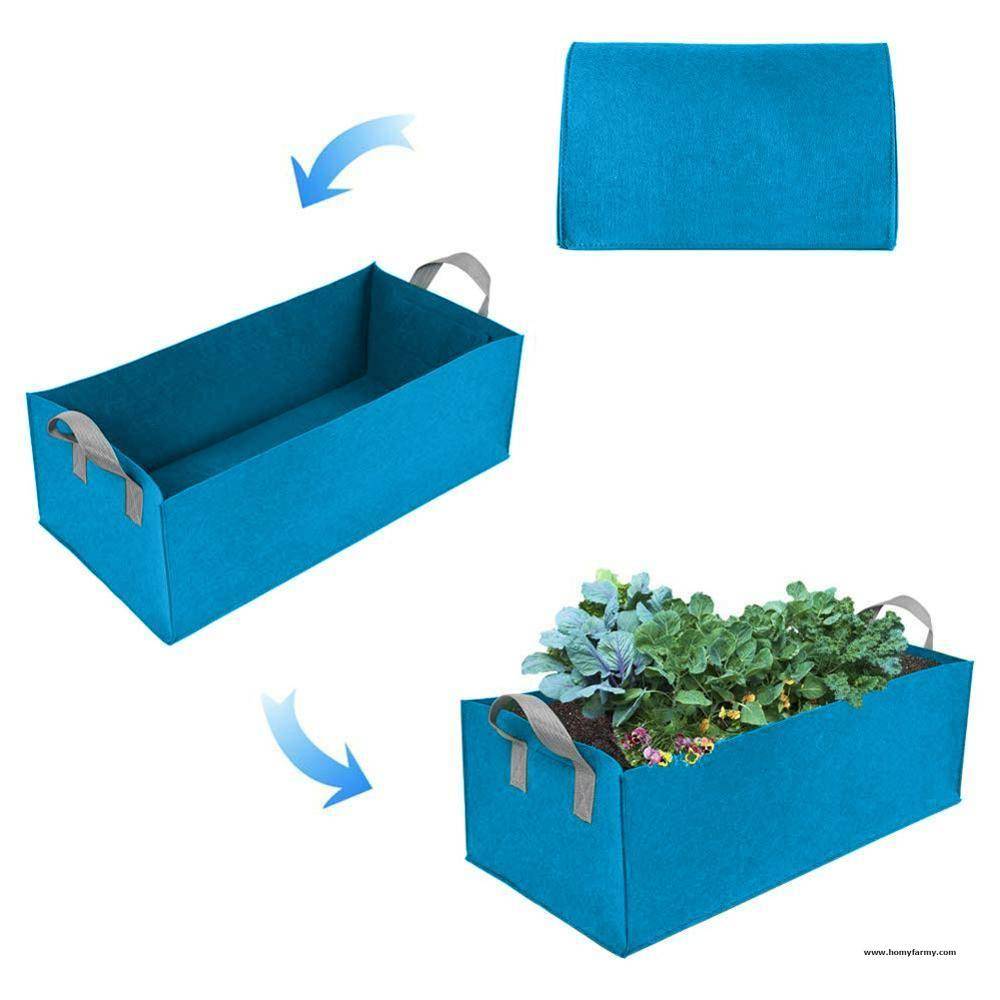 Features:
Material of Square Grow Bags: Environmental protection and high-quality non-woven fabric
Color of Square Grow Bags: Black, blue, red, grass green
Size of Square Grow Bags: Small (7.8 x 15.74 x 11.81 inch) Middle (7.8 x 19.68 x 11.81 inch) Large(7.8 x 23.62 x 11.81 inch)
Weight of Square Grow Bags: Black Size 160G Black Middle 140G  Black Small 120G
Other three kings Large Square Textile Planting Container is 125G Middle 110G Small 100G