Keep your kitchen organized without bending over to throw trash! Get Foldable Hanging Garbage Bin
Do you love a neat and efficient kitchen? This foldable hanging garbage bin is essential to have in your kitchen. It will make your meal prep times quick and the cleaning after a breeze.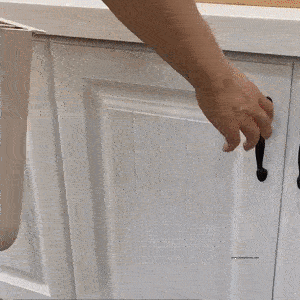 Easy to use our Foldable Hanging Bin
This foldable hanging bin hangs neatly on your cabinet door making it easy to wipe off your counter directly into the bin. With this garbage bin, there'll be no more sticky and oily stuff on your cabinet doors. You can also get creative and use it in many small spaces such as dorm rooms, bedrooms, and even inside your car.
Durable material
This bin comes in two neutral colors to choose from that blend in any kitchen. The materials are premium plastic that is durable, non-toxic, tasteless, and elastic rubber. The bin has clips that hold the trash bag firmly along the mouth of the bin, and a curved bottom to make cleaning it easier.
Simple Design
It's a simple foldable hanging bin with clean lines that make it aesthetically pleasing to look at. The slim and minimalist design will not take up space or get in the way of circulation. It's a trendy addition that will give your kitchen a modern feel. If you keep pets, hanging the foldable hanging bin will make dumpster diving a little tricky.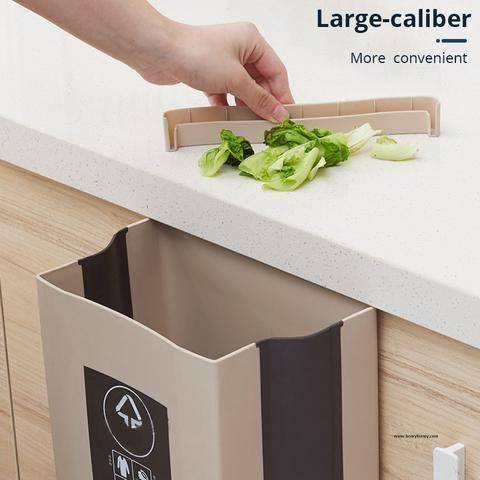 Guaranteed installation within 10s, you will find this foldable hanging garbage bin so helpful that you may order more than one!
Discover your own sweet spot to install this, whether it's near the washing machine to throw away the lights inside the cloth or it is to keep the trash in a foldable hanging bin away from your pet who sometimes gets naughty!
Material: Premium Plastic, Thermoplastic rubber
Dimensions: 25.3 × 17.5 × 28.6 cm/10 × 6.9 × 11.26 inch (28.6 cm)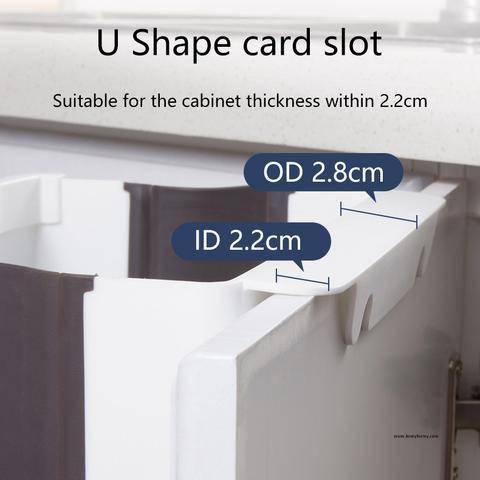 Must-have for your kitchen!