THE MULTI-PURPOSE SWEEPING MACHINE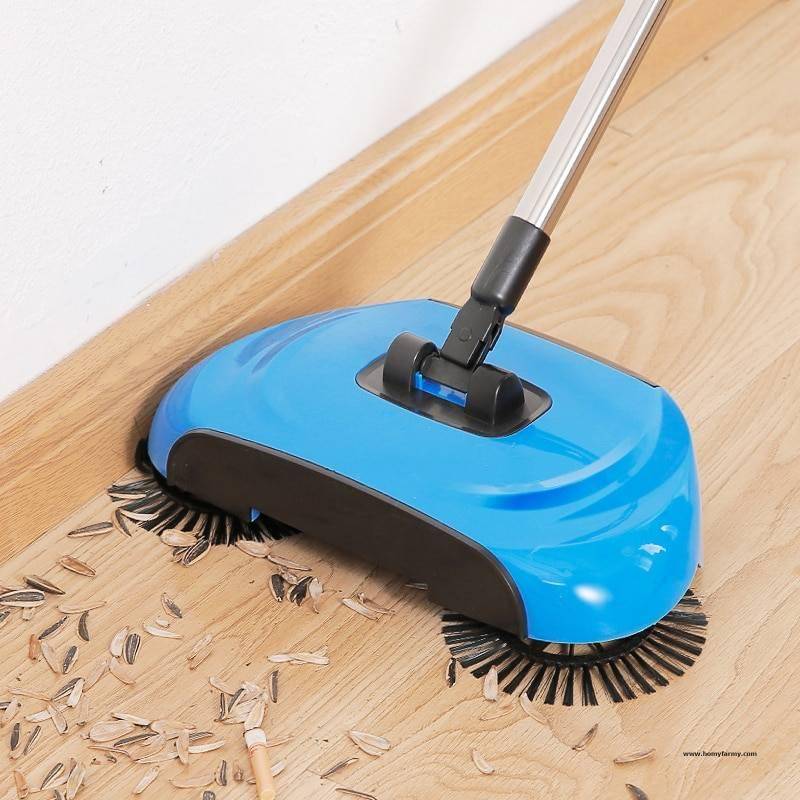 Meet a guaranteed hot seller – our new multi-purpose Sweeping Machine! We've added this Cleaning product that's based on some of the most in-demand products on our website. More selection for you, more things to buy!
Our store guarantees you:
Fast worldwide delivery
A no-questions-asked return policy
Ready-to-help customer service
See what our satisfied shoppers have had to say about their purchases.
MORE DETAILS ON 3-IN-ONE SWEEPING MACHINE
Get yourself a great product for an affordable price! Don't miss this opportunity because you don't get such a good offer every day!
PRODUCT QUESTIONS & ANSWERS
How do you produce these?
It's our duty to meet the highest industry standards while manufacturing the 3-In-One Sweeping Machine. Therefore, you can be absolutely sure of its convenience and safety in use.
Do you have more options? I mean in terms of Color.
The description of the 3-In-One Sweeping Machine includes all the available variations, but we regularly update this section if we get new options.
The Sweeping Machine can't be so cheap. Do you save on quality?
We do our best to reduce the cost of storing, transporting, etc. That's why we have the opportunity to offer you the best price!
How much?
We appreciate your interest in our product above all. It costs only US $39.00.
What if it doesn't suit me?
Check the media files to carefully examine the product before purchasing it. However, if you're still not happy with your Sweeping Machine, you can ask for a refund.
Is there some positive feedback about your Sweeping Machine?
Quality comes above all. So our clients keep leaving positive reviews on our 3-In-One Sweeping Machine stressing that they've got no regrets about the purchase.
ORDERING & STORE POLICIES
What if I order several units of the same item? Will you send them all together?
All your packages should arrive simultaneously, so there's no need to visit your post office several times.
Can you send my order to an address that is different from my place of living?
It doesn't matter whether you want us to send the order to your personal address or to any other location because we'll arrange a top-class delivery anyway!
How many of these are left in stock?
If you want to buy the 3-In-One Sweeping Machine today, there are enough items left available for purchase! However, in the next 2-4 days the stock is expected to run low, which is why it is wise to place your order as soon as possible.
How can I get help with my Multi-Purpose Sweeping Machine purchase?
If you have any questions, feel free to use the contact channels listed at the bottom of the page to ask for our support.
Can't I simply buy the 3-In-One Sweeping Machine offline?
If you come across the 3-In-One Sweeping Machine in offline stores, you should know that you deal with a reseller. Therefore, you'll be overcharged.
Why is it better to buy this from you?
It's our top priority to provide you with items of the highest quality and first-class customer service.