Make Post-Party Cleaning Up A Breeze With This BBQ Non-Stick Grill Bag!
Love BBQing and not wanting to bother with washing the grill or rubbing away greasy grills under the hot sun? Minimize your workload with one small (but powerful) must-have cooking accessory for the grill! This BBQ Non-Stick Grill Bag is designed to help eliminate painstaking post-party cleanup while maximizing the flavours in your grilling! BBQ season is coming – Are you ready?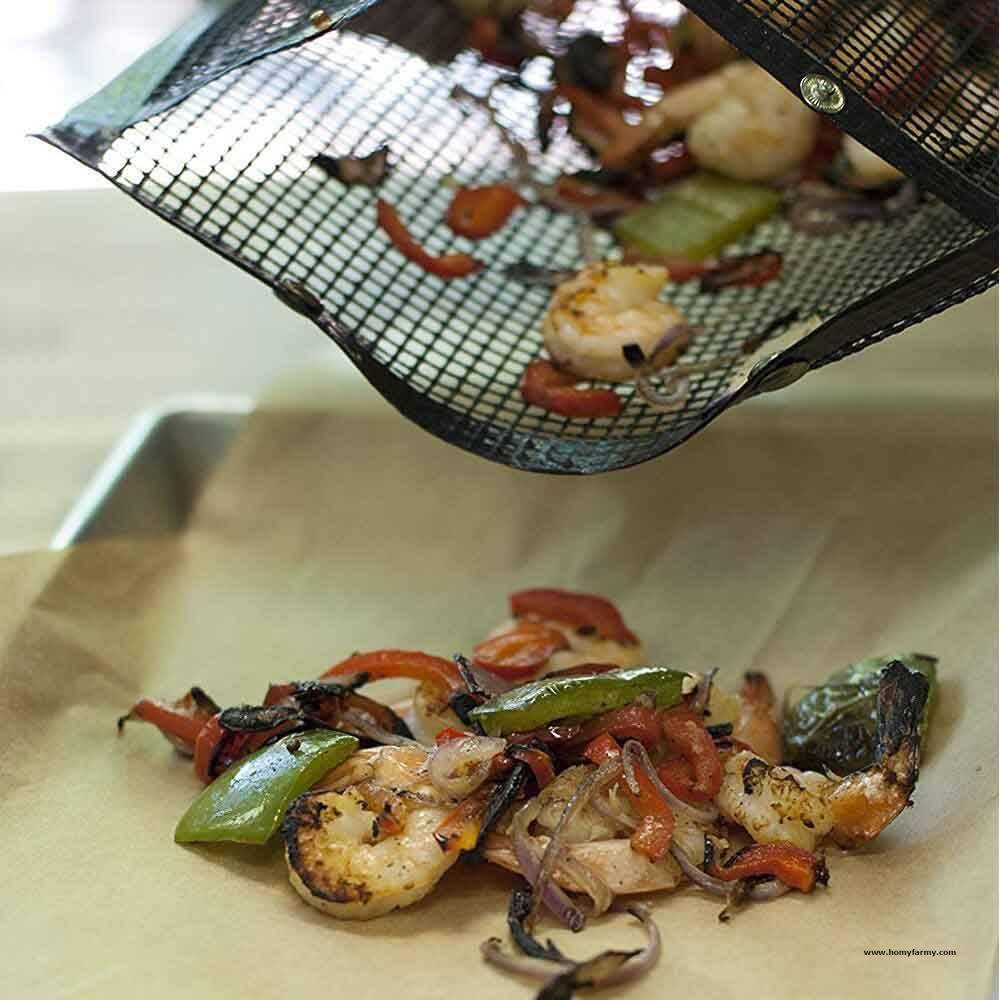 How to use it:
Just put your food in the bag, snap it shut, and throw it on the grill. Then just flip and turn as usual with cooking.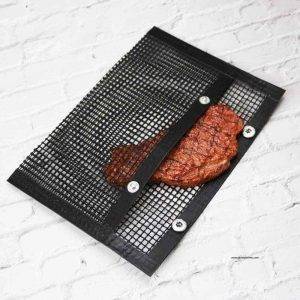 What Do We Love About It?
Prevents foods from falling through the grills especially vegetables, shrimp, or any small food items
Less workload – no need for skewers, just put everything in the grill bag, snap it shut and throw it on the grill
Add your favourite sauces and marinades, and season your foods on the grill through the bag
Maintain all the grill bbq flavour -without the mess!
Easy to clean – dishwasher friendly
Can withstand high temperatures up to 600 degrees Fahrenheit (or 300 degrees celsius)
No more cleaning nightmares – post-party clean-up is a breeze!
Not have to worry about your grills being rusty
Still get the "charred" grilled look on your foods!
Grilling fish on the grill is now easy-peasy!
Reusable – just wash and re-use it again and again
Can be used in the ovens too!
Features: Made from premium food-grade polytetrafluoroethylene (PTFE) material,
Durable, highly heat-resistant
Safe, non-toxic
Hard-wearing and corrosion-resistant,
Non-stick and easy to clean, dishwasher safe and reusable.
Enjoy 360° cooking with EVENLY DISTRIBUTED HEAT!
Mesh bag design allows smoke to move easily throughout, flavouring your foods evenly
Heat-safe up to 600°F (316°C).
Food stays securely inside the bag during grilling, and the non-stick material allows for easy removal of food afterwards.
Reduces clean-up post-grill due to food cooking in a bag.
Snap buttons on the bag fasten so your food stays securely in place.
Dishwasher-safe.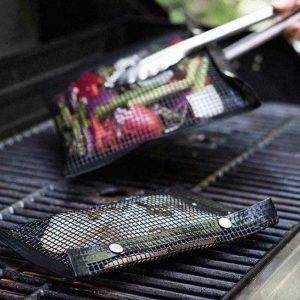 Cook meat, veggies, fish, wings, and more with these Reusable Grill Bags!
No more fussy skewers or tools that may injure your fingers,
No more annoying grill cleanup. Just throw your food into the bag and start barbecuing!
Sizes available:
Large: 8.6 x 10.6 in / 22 x 27 cm;
Small: 5.5 x 9.4 in / 14 x 24 cm.
Get more grill bags, BBQ more and pay less!
Buy More and Save.
Add To Cart BBQ Non-Stick Grill Bag Today at 35% OFF!