Make installing your Power Strip a snap and reduce cord clutter!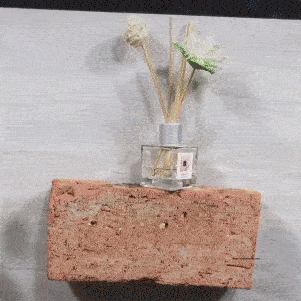 Especially designed for power strip/ WiFi router / paper towel boxes/ adapters and remote control. Can be installed in the kitchen, bathroom, office, bedroom wall, glass, tile, etc.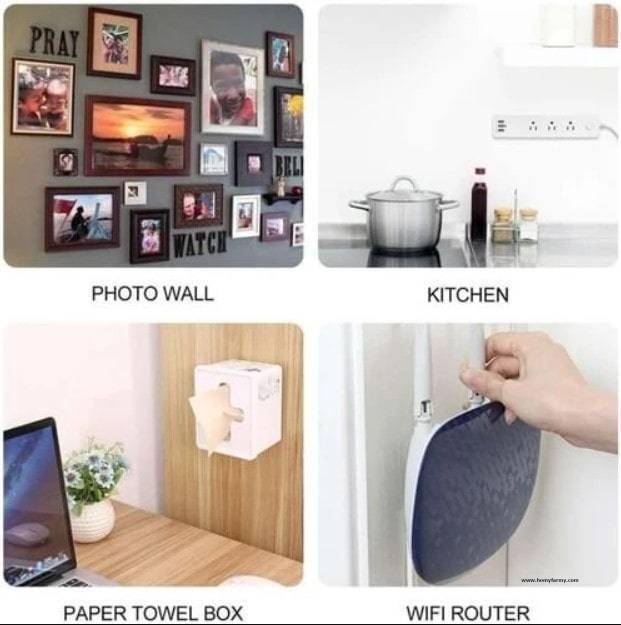 FEATURES:
Free punching, no extra screws, and drilling. These self-adhesive power strip holders with acrylic transparent adhesive, the longer the bonding time, the stronger the adhesion.
It's as easy to use as horizontal stickers, and it can be used everywhere according to different needs. The maximum load-bearing is 2kg.
Chute design easy to pull and insert separation, plug, and insert can be taken out and placed in other positions, it is convenient and practical.
Specially designed for Power Strip/ WiFi Router / Paper towel boxes/ adapters and remote control. Suitable for plug of USA, UK, France, Germany.
The wall-mounted fixator can work on smooth ceramic tile, glass, mirror, flat stainless steel, acrylic, plastic, laminate base and more.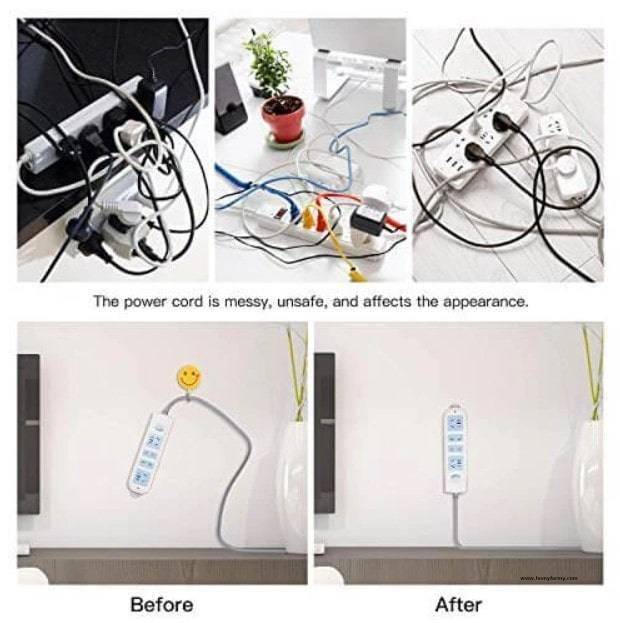 CAN WITHSTAND 2KG WEIGHT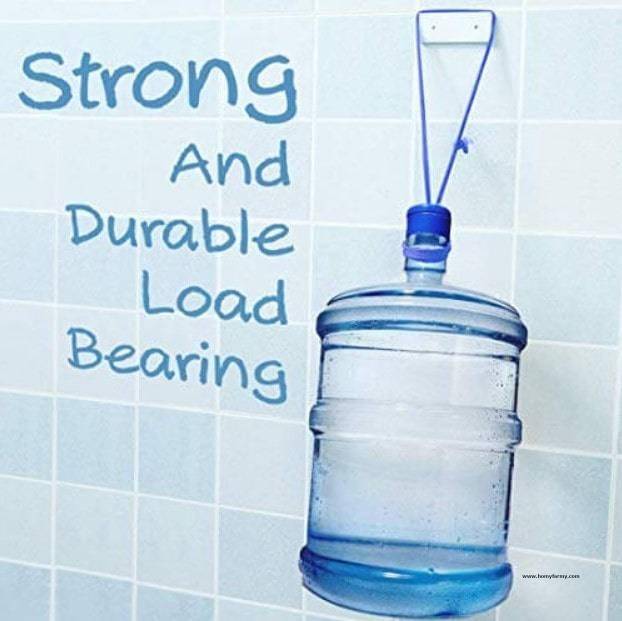 How To Use?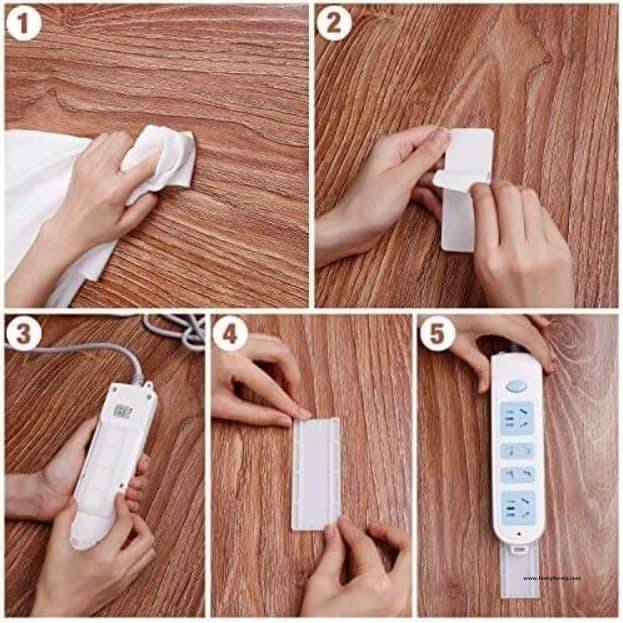 PRODUCT SPECIFICATIONS:
Material: PP + Acrylic
Weight: 0.09kg
Size: 10x4cm
Color: White